Call for submissions
Several years since the relaunch of Eboquills, we have continued to make notable progress. And some people ask, "how come there is always something new? Our answer is, "It's about growth. There's always something new for those who are open to growth"
We have received and reviewed submissions from Switzerland, Zambia, Ghana, Liberia, the Philipines, India, and from all over Nigeria. All of us at Eboquills are committed to promoting contemporary African literature. We just sit in the back seat while keeping passion behind the steering. That way, there's almost nothing that's unachievable!
Our resolve to make Eboquills a cocktail of voices. Something like a fruit salad, with many tiny bits of different juicy fruits, is why we want to feature your poems, short stories (fiction/non-fiction), book reviews, and spoken word videos.
Guidelines for submissions
We are eager to read your work but please adhere to the following guidelines:
Poetry
-must have a title
-at least thirty lines (3-4 poems)
-no specific theme
Short stories:
-Must be titled
-500-1500 words.
-For longer pieces of fiction, you can break your story into stand-alone fractions of up to 3 parts.
Book Reviews:
Books by Nigerian/African authors, especially new ones will be given priority
500-750 words
Spoken word videos
60 – 90 seconds video
Submit a pitch for your video by filling our contact form
Feedback
Whether we accept or reject your piece, we will send a notification to you within four-six weeks. IF it is an acceptance, the link will be sent in an email to the author on the day of publication. (If you include an image kindly state the source in your submission, so we can duly credit the photographer). We do not use copyrighted images, ensure to send in free-to-use images.
Remuneration
We can't pay just yet but we will give a small gift to the writer with the most engaging content in random months. By the "most engaging content", we mean the piece with the highest number of shares, comments, and views.
Photo by bongkarn thanyakij from Pexels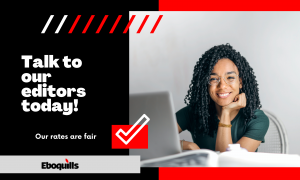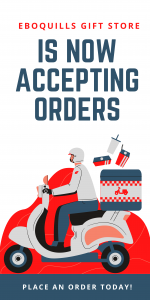 Facebook
Enter The Queen's Commonwealth Essay Competition 2021
"The Queen's Commonwealth Essay Competition is the world's oldest international writing competition for schools, established in 1883. With thousands of young people taking part each year, it is an important way to recognise achievement, elevate youth voices and develop key skills through creative writing.
For 2021 the Competition theme is Community in the Commonwealth. With the global spread of COVID-19, we've seen the lives of many Commonwealth citizens affected. However, through adversity, societies came together and stories of growth, community and hope continue to emerge.
All entrants and all participating schools receive a Certificate of Participation and one Winner and Runner-up from the Senior and Junior categories will win a trip to London for a week of educational and cultural events."
Read guidelines here: eboquills.com/2021/06/12/enter-the-queens-commonwealth-essay-competition-2021/
...

See More

See Less
Twitter
The poem, "Sugar on wet Sand" by Omodero David, is experimental and daring. The poet is set to take the #poetrycommunity by storm and our fingers are crossed.

Read the #poem here:
https://eboquills.com/2021/05/29/one-poem-by-omodero-david/

#poem #poetry #writing
"Along Came Love" by Zubair Hassan Baba, is what we might refer to as brilliant historical fiction. You may smile or sigh but surely, you will fall deeply in love with Zubair's storytelling style at the end of it all.

Read story here: https://eboquills.com/2021/05/01/along-came-love-a-short-story-by-zubair-hassan-baba/

#fiction #writing
"...I am the voice of reason,
That dance not to the deceitful tone
Of political eloquence and propaganda
I am the voice above religious hypocrisy and sycophancy
Truth is my warrant and change is my cause..."

Who Hears Me? By Etim Bassey Onyam

Read here: https://eboquills.com/2021/04/24/one-poem-by-etim-bassey-onyam/
Load More...