The First Time I Got on a Writing Contest Shortlist
In 2015, after over a year of entering contests and sending my work everywhere, I got on a writing contest shortlist for the first time. I was in the university at that time and was living in the hostel. Turns out the grand finale would…
Monday Motivation: Yes!
To kick start this week, I thought to share what I'd like to call a 'kitchen inspiration'. It is basically, a gleam of light that shone on my mind while I was cooking. I think optimism is like a kitchen knife- today it is a…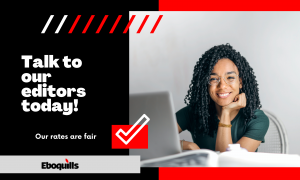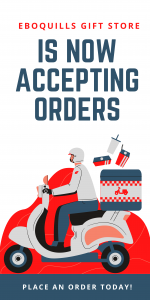 Facebook
Eboquills
Helping writers achieve their writing goals

Let us be your plug for any form of writing, editing and writing consultancy.
Twitter
Issue 5 is LIVE! Guest editors: @malingose, @WillieKinardIII & @postcolonialchi. Cover: Alex & Frans Odicky. Illustrations: @cocoette_. Stories, poems, essays & photos from Kenya, Nigeria, Trinidad & Tobago, Ghana, Sudan, St. Lucia, Zimbabwe, & more
http://lolwe.org/issue-5/
my poem "A Travelogue: The Grief & Ruins Outside our Walls" is now published on Eboquills. @eboquills

click link to read full poem 🖤🥂https://eboquills.com/2022/05/20/one-poem-by-olowo-qudus/
Check out this list of #opportunities for #writers (see link). The #deadlines are in May 2022, so roll up your sleeves and get to work.

Best wishes! https://eboquills.com/2022/05/07/opportunities-for-writers-with-deadline-in-may-2022/
Load More