Sickle Cell Is the New Tribe
Written By: Jeremy T. Karn for bijoux  you've heard about flowers thatgrow in the dirt.   there are flowers with thorns that grow in thebones & some that grow in your aunt'sbackyard garden     every morning as you fix yourbones in your body & dress for the…
Nearly Half a Decade With Poetry & Here is What's Next!
People often ask when I tied the knot with poetry. In response, I would raise two or three fingers. But this year I am having to raise four fingers. And I can hardly believe I stayed with it so long. Many times in this year,…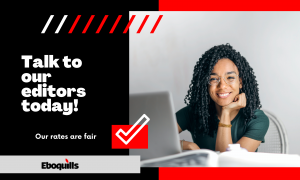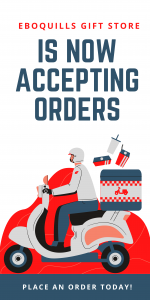 Facebook
Eboquills
Helping writers achieve their writing goals

Let us be your plug for any form of writing, editing and writing consultancy.
Twitter
Issue 5 is LIVE! Guest editors: @malingose, @WillieKinardIII & @postcolonialchi. Cover: Alex & Frans Odicky. Illustrations: @cocoette_. Stories, poems, essays & photos from Kenya, Nigeria, Trinidad & Tobago, Ghana, Sudan, St. Lucia, Zimbabwe, & more
http://lolwe.org/issue-5/
my poem "A Travelogue: The Grief & Ruins Outside our Walls" is now published on Eboquills. @eboquills

click link to read full poem 🖤🥂https://eboquills.com/2022/05/20/one-poem-by-olowo-qudus/
Check out this list of #opportunities for #writers (see link). The #deadlines are in May 2022, so roll up your sleeves and get to work.

Best wishes! https://eboquills.com/2022/05/07/opportunities-for-writers-with-deadline-in-may-2022/
Load More