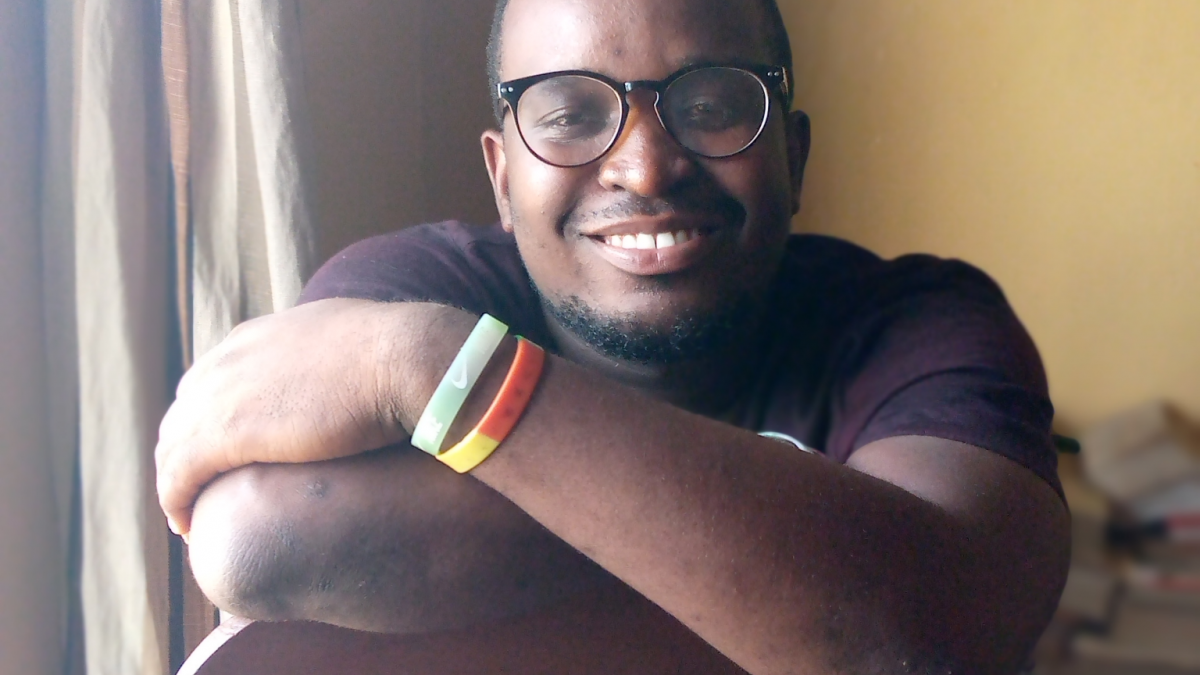 Sickle Cell Is the New Tribe

Eboquills, 2 years ago
9
2 min

read
922
Written By: Jeremy T. Karn
for bijoux 
you've heard about flowers that
grow in the dirt.  
there are flowers with thorns that grow in the
bones
& some that grow in your aunt's
backyard garden
     every morning as you fix your
bones in your body
& dress for the war on your tongue;
to look for the new body that was advertised on the TV last night

your mother would say,  
you've learnt how to overcome the fear that's wrapped around your ankle,
you've learnt how to sneeze with
your eyes open, 

& how to say a prayer for the little things that are starting to eat
the things inside you,  
there are sicknesses as old as
time, there is a tribe as new as the pain your body invented,
and there are rivers that were once
here but have now dragged themselves into your eyes

last night you took your sister to
the other side of the room and said, this where I am from
showing her a hospital picture you screenshot in your phone

there are some wars we fight with
others and there are some wars we fight alone…   
 so when the night folds itself with the
tablecloth & your body gets flooded 
with your tears,  

what will happen when your body becomes an empty house
where children run around laughing loudly?

there will always be someone who will sit God down in a dark room and interrogate Him about his likeness 
or say maybe God has sickle cell like you
Jeremy T. Karn is a poet from Monrovia, Liberia. He writes from his room filled with darkness and Tash Sultana's music. His poems have been published at Praxis Magazine, African Writer, Kalahari Review, Odd Magazine, and other places. He can be reached via his email, jkarn209@gmail.com

Eboquills
EBOquills is a literary platform, which aside from promoting African Literature, seeks to be a clinic for creatives and a spa for stressed and distressed artists. We want to take hundreds of writers from the shadows and place them in the spotlight. Send us your best writings and pressing questions. Check out the services we offer, we look forward to working with you on your next writing project.
Related posts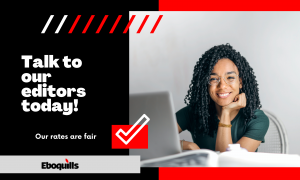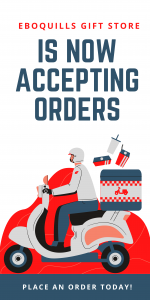 Facebook
Eboquills
Helping writers achieve their writing goals

Let us be your plug for any form of writing, editing and writing consultancy.
Writing is a lonely and mentally exhausting activity. From sourcing writing ideas, to the actual scribbling, all the way to seasoning it for your audience, the process is anything but exciting.
Do you have to do all of these alone?
At Eboquills, we are happy to help you edit your manuscript, ghostwrite your book, write a blurb for your book, and support you through the journey of becoming an author.
Get in touch today for personalized writing support.
Happy new week from all of us at Eboquills!
#editing
#ghostwriter
#betareader
#eboquills
#writing
...

See More

See Less
Writers' Jokes: Writers Living it up!
So, who told you that writers don't have fun or make fun of themselves? That person is wrong! Writers do have fun! They make fun of their art. They jest fellow writers, and they laugh at adjectives. We have compiled 36 writing and writer-quotes, just to prove that writers do live it up. Want to see writers living it up? Enjoy these 30+ writers' jokes compiled by Shalom Kasim in the link below.
eboquills.com/2022/06/21/writers-jokes-writers-living-it-up/
Have fun while at it!
...

See More

See Less
June is the sixth month of the year, in the northern hemisphere usually considered the first month of summer. The name is all about summer and sunny days. It comes from the ancient Roman mythological goddess Juno, who was a powerful influencer and was considered the protector of pregnant women. Juno is also the goddess of creativity because she protects imaginations! So. . . June is a great time to go at it again!
Check out our carefully selected opportunities for you in the link below:
eboquills.com/2022/06/04/16-opportunities-for-writers-in-june-2022/
...

See More

See Less
SUBMITTED TO CỌ́N-SCÌÒ MAGAZINE YET?
CỌ́N-SCÌÒ MAGAZINE is accepting original poetry, prose (fiction and non-fiction), art, and photography for Issue 2/Volume 1 [July 2022] until June 30th. The theme of this issue is "Identity."
"The question, "Who are you?" is surprisingly one of the most difficult to respond to. Names and tags and titles quickly come to mind. Religion, gender and sexuality are some other classifications with which we try to define our identities.
But these taxonomies fail to reach the depth of what makes us human. Who we are is beyond biometrics or nomenclature—these are mere masks, mists over our essence. What attribute or feature really defines the true nature of a person beyond their identity— gender, sexuality, religion, ethnicity, tribe, spirituality?
We love it when a story takes us to a part of the world, or a state of mind, somewhere we'd otherwise not have access to; stories that we can deeply connect with; stories that have the power to echo in our minds long after reading and that reveal our humanity..."
Find details on guidelines and payment below: eboquills.com/2022/05/31/call-for-submissions-identity-con-scio-magazine-issue-2-vol-1-july-2022/
...

See More

See Less
Have you got some writers in your corner, and you're wondering, 'what do these weirdos want?'
Well, Contributing Editor, Shalom Kasim made a list of 5 experiences (see link) every writer looks forward to and how you can help them get those experiences.
It is a very interesting read!
eboquills.com/2022/05/15/5-experiences-every-writer-looks-forward-to-and-how-to-help/
...

See More

See Less
Twitter
Issue 5 is LIVE! Guest editors: @malingose, @WillieKinardIII & @postcolonialchi. Cover: Alex & Frans Odicky. Illustrations: @cocoette_. Stories, poems, essays & photos from Kenya, Nigeria, Trinidad & Tobago, Ghana, Sudan, St. Lucia, Zimbabwe, & more
http://lolwe.org/issue-5/
my poem "A Travelogue: The Grief & Ruins Outside our Walls" is now published on Eboquills. @eboquills

click link to read full poem 🖤🥂https://eboquills.com/2022/05/20/one-poem-by-olowo-qudus/
Check out this list of #opportunities for #writers (see link). The #deadlines are in May 2022, so roll up your sleeves and get to work.

Best wishes! https://eboquills.com/2022/05/07/opportunities-for-writers-with-deadline-in-may-2022/
Load More