Two Poems By Zimbabwean-born Poet, Tyrone Takawira
In "Out" and "Rooftops", Zimbabwean-born poet, Tyrone Takawira writes about rape, incest, and suicide with what we would love to refer to as lucid lines. The stories trapped in these poems are sensational and make a pleasurable read. – Editorial Team Out The hum of…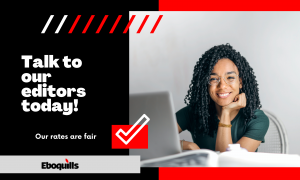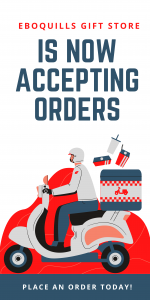 Facebook
You Can Still Enter The Nigerian NewsDirect Poetry Prize, 2020
Guidelines:
The competition is open to all Nigerian poets at different stages of their career (except members of Unserious Collective and staff/interns of The African Writers). Nigerian poet, we take to mean a person born in Nigeria, or whose parents (at least one) are Nigerian, or a person living in Nigeria naturalized as a citizen.
There is no guiding theme or style. Submit your best work.
Email subject should read, "NNDPP 2020 ENTRY."
In the body of the mail add full name, a bio not more than 70 words, email address, and phone number.
No entry Fee.
For more info on how to submit: eboquills.com/2020/12/22/how-to-enter-nigerian-newsdirect-poetry-prize-2020/
...

See More

See Less
Twitter
In "One Last Prayer", Victor Femi-Lawal, @vickthurfl01, weaves a moving requiem for victims of the Lekki massacre. He describes that night as the night when "blood ...seeped from the scourged skin of October the 20th.

https://eboquills.com/2021/01/16/one-last-prayer-a-poem-by-victor-femi-lawal/

#poetrycommunity #poems #TBThursday
Our #wcw this #Wednesday is Amanda Gorman @amandangorman, the United States' first-ever youth poet laureate, who recited a #poem at the inauguration of President @JoeBiden & V.P @KamalaHarris

Amanda inspires many young #poets around the world.

#BidenHarrisInauguration
Our #MCM for the week is Wale Ayinla @Wale_Ayinla, whose chapbook, "To Cast a Dream", was selected as winner of 2020 Toi Derricotte & Cornelius Eady Chapbook Prize! The award-winning book will be published by Jai-Alai Booka @jaialaibooks later this year.

#poetrycommunity #poets
Load More...