Will You Still Be Family?
By Joshua Tom A minor chord and then an arpeggio like a blonde on balé a question danced on my broken heart. When the melody goes to bed and there's no strum or click, when our world goes silent will you still be Family? Oh!…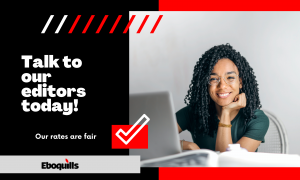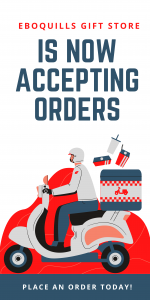 Facebook
Eboquills
Helping writers achieve their writing goals

Let us be your plug for any form of writing, editing and writing consultancy.
Twitter
Check out this list of #opportunities for #writers (see link). The #deadlines are in May 2022, so roll up your sleeves and get to work.

Best wishes! https://eboquills.com/2022/05/07/opportunities-for-writers-with-deadline-in-may-2022/
We've got some hacks for romance writers.

Want to learn how to write romance? You'd be glad you read and digested these gems from @Eboquills contributing Editor @KasimShalom

Follow the link:
https://eboquills.com/2022/03/17/true-and-ever-hacks-for-romance-writers/
Load More...