A Peep into the Writers' Life: Is Creativity a Curse?
An examination of creativity from two lenses; experience and observation. I came across a Facebook post recently. At first read, the post earned a chuckle from me. But after I ran the sentence through the new sensitivity checkers in my mind, the chuckled faded. Contemplation…
Self-confessed
Written By: Henry P. Ugochukwu There is something about soul maladies which bring people to a point where their faith is so shaken. A point at which, when they try to hold any deity, it slips right out of their grip. Henry tries to share his…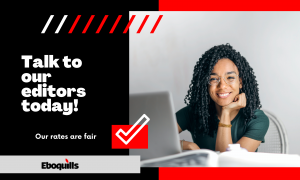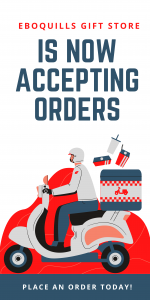 Facebook
Eboquills
Helping writers achieve their writing goals

Let us be your plug for any form of writing, editing and writing consultancy.
Twitter
Issue 5 is LIVE! Guest editors: @malingose, @WillieKinardIII & @postcolonialchi. Cover: Alex & Frans Odicky. Illustrations: @cocoette_. Stories, poems, essays & photos from Kenya, Nigeria, Trinidad & Tobago, Ghana, Sudan, St. Lucia, Zimbabwe, & more
http://lolwe.org/issue-5/
my poem "A Travelogue: The Grief & Ruins Outside our Walls" is now published on Eboquills. @eboquills

click link to read full poem 🖤🥂https://eboquills.com/2022/05/20/one-poem-by-olowo-qudus/
Check out this list of #opportunities for #writers (see link). The #deadlines are in May 2022, so roll up your sleeves and get to work.

Best wishes! https://eboquills.com/2022/05/07/opportunities-for-writers-with-deadline-in-may-2022/
Load More