Writers' Jokes: Writers Living it up!
So, who told you that writers don't have fun or make fun of themselves? That person is wrong! Writers do have fun! They make fun of their art. They jest fellow writers, and they laugh at adjectives. We have compiled 36 writing and writer-quotes, just…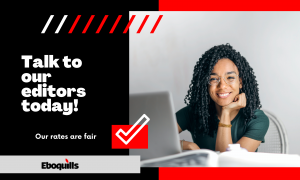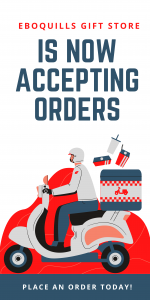 Facebook
Eboquills
Helping writers achieve their writing goals

Let us be your plug for any form of writing, editing and writing consultancy.
Twitter
my poem "A Travelogue: The Grief & Ruins Outside our Walls" is now published on Eboquills. @eboquills

click link to read full poem 🖤🥂https://eboquills.com/2022/05/20/one-poem-by-olowo-qudus/
Check out this list of #opportunities for #writers (see link). The #deadlines are in May 2022, so roll up your sleeves and get to work.

Best wishes! https://eboquills.com/2022/05/07/opportunities-for-writers-with-deadline-in-may-2022/
Load More