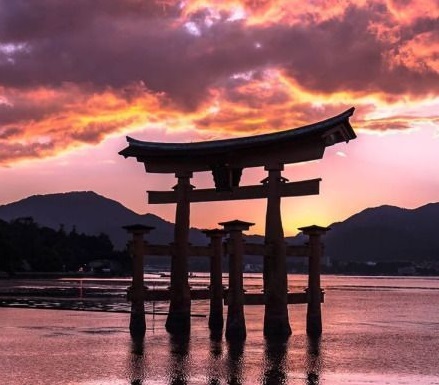 Shrines

Eboquills, 1 year ago
0
1 min

read
147
Today, a cold sinner will
find warmth by sitting
around the fire in a pastor's mouth.
but this sinner knows not that
communion is a purgative
which causes constipation,
so he'd eat one piece of bread,
and his tongue longs for another,
then a drop of vine on the finger
of a priest lands in his mouth
and quietens the turbulent desires.
So we may say God = father Abraham,
and every priest = Lazarus,
holding a droplet for each burning man
in this fire, we call life.
But when you pass by my shrine today
and hear me break kolanuts (of love)
instead of bread (of fanaticism),
do not allow liquid pity
flow from your eyes,
for it is better to walk with the gods
than to die in a small kettle
or be buried in the abyss of
a preacher's pocket.
Nwanne,
I have talked to the gods about you before
and I will again, today;
may you find your way back to the
desecrated shrines/temples
in your hearts.
Nwanne- brother/sister
Photo Credits: Pinterest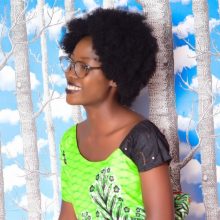 Eboquills
EBOquills is a literary platform, which aside from promoting African Literature, seeks to be a clinic for creatives and a spa for stressed and distressed artists. We want to take hundreds of writers from the shadows and place them in the spotlight. Send us your best writings and pressing questions. Check out the services we offer, we look forward to working with you on your next writing project.
Related posts


Facebook
Writing Tip
.
.
When it comes to writing poetry, the new cool is to write something so cryptic and difficult to critique.
.
The message/artistic beauty is often lost in the poet's desire to put out something grand.
.
.
Billy Collins says clarity is the real risk. One that many are not willing or confident enough to take, for fear of criticism or standing 'naked' in front of their audience.
.
.
We want you to know that you're not putting out sub-standard poems just because yours is simple and relatable!
.
.
.
#poetry #poems #poemsofig #writingcommunity #saturdaynight #writingadvice #writingtips #weekend ... See MoreSee Less
Twitter
In Sunflowers and Sunburns, Joshua Effiong shares what we would like to refer to as the recipe of hope.

Enjoy the #read: https://eboquills.com/2020/09/18/sunflowers-and-sunburns-a-poem-by-joshua-effiong/

#poetry #poetrycommunity #FridayFeeling #FridayMotivation #WritingCommnunity #poem
Our #MCM this week is the charismatic Kukogho Iruesiri Samson @BrainyPoet. He is the Founder/CEO of Words
Rhymes & Rhythm Publishers Ltd. His multi-award-winning #book "Devil's Pawn" will be officially released by @farafinabooks in October and we just can't wait to #read!
Load More...