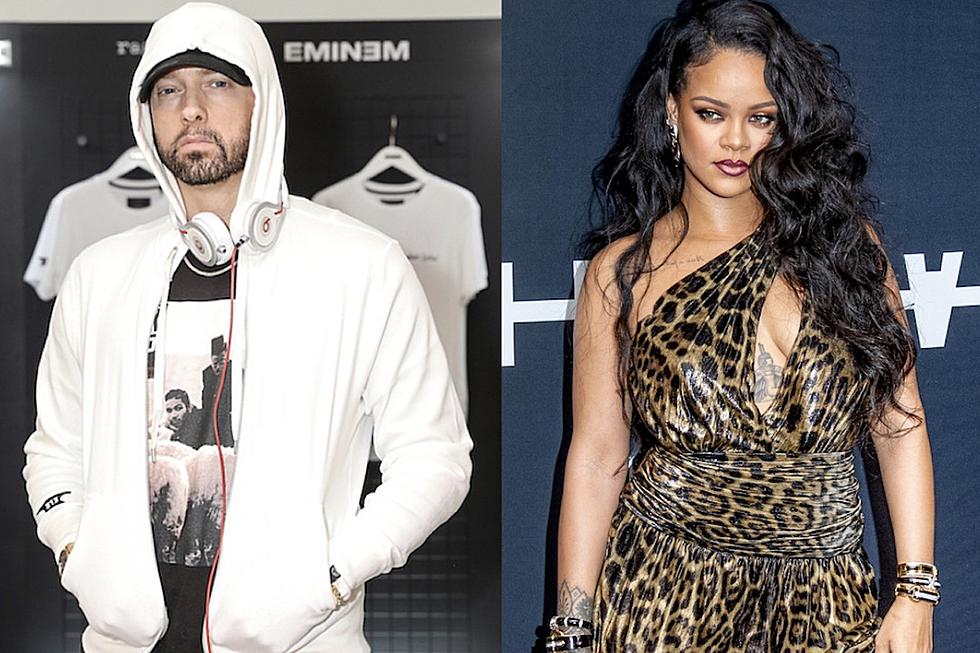 The Monster by Eminem Ft. Rihanna has Lessons for Writers
Eboquills, 1 year ago
0
6 min

read
817
Eboquills contributing editor, Shalom Kasim, shares an insider's view of the writer's world. It is interesting how he draws insights from two popular music stars- Eminem and Rihanna- referencing their lyrics while at it. Sit back and enjoy.

So many times, we stay in our study, praying, say, hoping, and believing that one day, we'd
make a very fine appearance with a fine suede suit in a Ferrari, and watch our fans scream
when they hear we have arrived the venue of a book reading. When we are set to leave, a fan or two
would wail and roll on the floor because they don't want us to leave, but we have to: we have
another event booked in New York for three days later. So when we leave, we go to our hotel
room, grab a cup of coffee and take off our clothing, then get in our stock-ins and remember the year we decided we were going to be writers, and be glad we never did stop. A tear would drop from our eyes, and we would pick up our phone, call mum and dad first, and check up on them. Then call our spouse, s/he tells us how they had a full day at the vacation, the kids are already in bed. A few minutes later, s/he
is also sleepy, so, you say goodnight, hang up, and set off to sleep too. Beautiful, that's it, yea? Yea!

Just, let's hear the confession of Eminem – someone who gained popularity in 1999 with his
debut album, The Slim Shady LP, which won a Grammy Award for Best Rap Album; whose
following album, The Marshall Mathers LP, became the fastest-selling solo album in the United
States history; the recipient of many Grammy Awards, the majority of which relate to his
rapping:
I wanted the fame but not the cover of Newsweek
Oh well, guess beggars can't be choosey
Wanted to receive attention for my music
Wanted to be left alone in public, excuse me
For wantin' my cake, and eat it too, and wantin' it both ways
Fame made me a balloon 'cause my ego inflated
When I blew, see, but it was confusing
. . .
But I'm actually weirder than you think, 'cause I'm
As much as we would not want to agree with what our motive for success as writers is, a
major part of the reasons we set out to write is selfish and eventually result in catastrophe
for us. MOTIVE is something that we have to set right, first.

Motive is the mental trait that stimulates a human to attain a much-loved aim. Your
motivation as a writer decides the height of contentment you would acquire from your art. A
really small number of writers would turn down the event where they would be awarded, to
attend a free event organized for children in the countryside! For most people, thrashing the
contest is the most important drive. They get motivated by a need to be the finest,
unsurpassed writer, to stick out from the multitude, to heap rave reviews.

When we are still struggling with rejection letters, we may feel we know who and what we
want to be, and what drives us; we are so sure we can defend what we feel is the drive for
most of our actions. By the time that we grow into enviable writers receiving global acclaim,
however, we find out that we only thought we knew what we wanted. Then, the
dark side we have always tried to avoid becomes teeming and almost impossible to tame:
I'm friends with the monster that's under my bed
Get along with the voices inside of my head
You're tryin' to save me, stop holdin' your breath
And you think I'm crazy, yeah, you think I'm crazy
We have to agree on something here: it's not only Rihanna who has a bad side. We have our bad side
too. The only difference is, while she does agree to be friends with the monster, we do not
agree we have a monster, the least. As writers, if we do not recognize that in every one of us is
a monster that always denies its existence and hoes we would believe it does not exist, we
would be working against ourselves, and no matter the number of successes we have, we'd still
come home to our room to be defeated by our bad sides. Our demons, we'd say.

Your dark side is what you loathe for the most part in yourself. For most writers, it's their
fear of failure; the super-annoying rejection letter they receive after sending out their most
impressive piece; the immoderate thought of this-is-not-enough. Or the hostile way of dealing
with your closest family and friends after getting so close to an acceptance, yet being hit with a
rejection.
At some level, your dark side is also your common notion about ugliness. If you get a
rejection letter, for instance, and you feel somehow guilty and below standard, it's because
you think you know people that are doing way better and getting a dozen writing gigs worth
millions (well, a thousand Likes on Facebook, maybe) and writing endorsements. You get to
believe that getting a rejection is something really ugly.
This bad side lives in a whole lot of writers and mostly never get identified, even to their
graves. The dark side that stops us from enjoying our success generally starts from the little
things that play out in our lives. They may be images of failure that we attach to certain
occurrences and instances that we never want to agree are meant for us, and each time these
things play out, we get super angry and annoyed over them to a point of loathing ourselves.
To begin with, if one admits to having a dark side, the entire vigour that one expends
combating it will swiftly be obtainable for added ends. One begins to construct on one's
sparkly component if one desires, since one has spare power awareness. As a writer, you
don't need to fight or carry out aggressive acts on the ones around you any longer, just by
accepting that you are who you are. Your contests are your contests, as well as others',
others'.
You've got to accept yourself! If we don't accept ourselves, no matter how many Nobel or
Pulitzer plaques you gather in your study, you'd still be sad.
If you do accept yourself, no matter how many rejection letters you get, you'd always bear a smile on your face and be happy, clutching your cup of coffee while drafting another of your manuscript for the same
publisher. After all, you should for no reason permit rejection in life to be the grounds why you stay trapped for the rest of your life. That is your genuine triumph as a writer, which can only be attained by deliberately accepting yourself!
(Lyrics Sourced from Google)
Eboquills
EBOquills is a literary platform, which aside from promoting African Literature, seeks to be a clinic for creatives and a spa for stressed and distressed artists. We want to take hundreds of writers from the shadows and place them in the spotlight. Send us your best writings and pressing questions. Check out the services we offer, we look forward to working with you on your next writing project.
Related posts