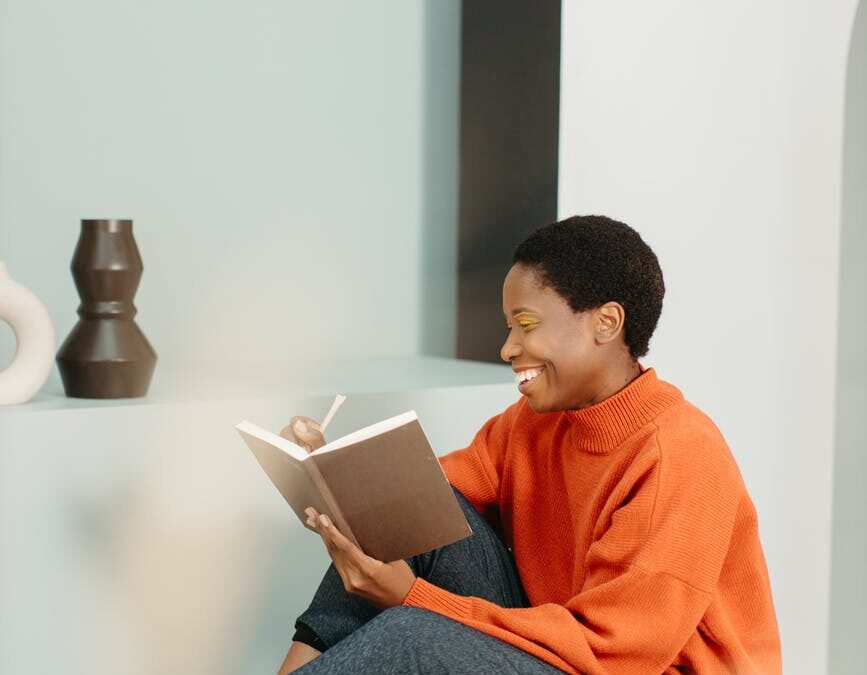 True and Ever: Hacks for Romance Writers
Eboquills, 2 years ago
0
5 min

read
462
Our focus today is romance writing. I've got some hacks for romance writers. Yay, but of course no preferential treatment here. We'd get to everyone even our historical novelists, Sci-fi'ers, and every sub-genre we have featured in the best of Eboquills Fiction!
Okay, I am listening to Ed Sheeran's Way to Break My Heart right now, and the part; "//your being with someone else//that's the way to break my heart//" actually got me feeling, "//how can I live without love?!//" Yea, I can't. You can't. We all cannot. Ever met a romance writer? Heck, no one is more romantic yet withdrawn than her! (O, yea, it's almost always a 'her').
What is Romance Writing
Romance writing is recounting the tale of a gentleman and lady who bump into each other and plummet into love against all odds. The most interesting thing about this wonderful art of romance writing is the fact that a romantic narrative is a real distraction from the woes of non-fictional romance (yea, a deal of writers have become Jon Bellion's i-Robots), and an enjoyable writing that places you in an imagination of what existence may possibly be like if merely all of your wild dreams about a perfect family vacationing on Fiji Island and DisneyPark could come true.
Okay, should I feel sorry for those who have not tried their hands at writing romance? Maybe not. So, as a writer, have you had the chance of creating super-fine characters who have ended up on your crush-list (yea, I keep a lot of that)? I mean, writers so superfine than any non-fictional character you have met off- the-pages-of-a-book? I have, and if you have too, that makes two people who have.
One thing that makes us to feel more identifying with these characters is because of how much reality they hold for the readers: Award-winning romance novelists have succeeded at their writing because they have been able to create a haven of appealing major characters who carry on the appealing beginning-middle-ending happy mood through an amount of apprehension and complications intended to delay superman and superwoman's meet, and a most-fitting wrapping up, ending in the assurance of nuptials.
Hack 1: Romance Writers Don't Need to Create Flawless Characters
As a romance writer, in order to write credibly, you must have faith in your characters and allow yourself to fall vulnerably in love with them. In originating characters that your readers (or you) fall in love with, it is enticing to portray your heroine as gracefully attractive – having unsullied hair, neat-as-a-new-pin complexion, and all those things you lack and pray you have (or your girlfriend lacks and you wish she did have!) Just as, you might at the outset depict your hero as good-looking, with overflowing, lush locks and of a well-built, sporty physique (and all that your boyfriend lacks and you wish he did have!) After establishing them as good-looking, you may still be tempted to establish them as sounding brilliant, with an affectionate, and compassionate. Temperament, whose every intention is just-the-thing!
This leaves them too flawless, a set of people we regular humans know we don't have a possibility with. They would for no reason fall for us. Too perfect, they become divines and supernatural. And always remember the human consciousness for the mortal! I mean, who'd fall for a ghost?!
Thus, to churn out your romantic characters to come into view more, it is crucial to give them a defect, say, a flaw. The flaw may be physical (perhaps the heroine is diminutive while the hero is overly tall), emotional (maybe he is obstinate or swollen with pride) I remember my first character-crush this year was in Dan Brown's Inferno. Sienna was overtly unpredictable (and still is, to me), until I found out who Bertrand Zobrist (now, yea, you should read that if you have not!). These flaws are what would attract the major characters to each other, connecting Superman and Superwoman
Hack 2: Romance Writing Needs a Generous Amount of Conflict
The romance writer's duty is to come up with scheming ways to thwart the hero and heroine from getting together. This is of course, in anticipation of the after-everything-else split second, which would ALWAYS come.
In romantic fiction, the milieu in which the hero and heroine meet is also very important, as it establishes a deeper insight into what would go on for a long time between them. Whatever emotion can fill that up, but what it should never be is 'love'. If you try that, your romance becomes easy superficial, and without your childhood friend, Ms. Conflict, without who there is no story.
Prior to thinking up a plan of complication to their love, we need to get to know the hero. Here, you are at liberty of including tales from your love life (if you are comfy with getting your MC to bear the scars of your jagged love life and stand the chances of eloping with your college sweetheart!) He may have been hurt by a woman in the past (just like you!) and all his fascination with the heroine will be with the caution and resolve not to replicate the incident. Funny, it will be this personality that will make him appealing to our heroine.
Conclusion
When all is said and done, nonetheless, you have to mind if your characters declare their affection for one another and attain the blissful conclusion that is a fundamental element of all quixotic stories.
So, if you have, like me, always imagined the woes of an off-the-pages-of-a-book romantic relationship, go ahead and create Ms./Mr. Ideal, fall in love with her/him, and feel free to annihilate her/him if she/he is bent on falling in love with anyone other than you!
Cheers to you falling in love and unputdownable romance writings!
About The Author
Shalom Kasim grew up in Gombe, Nigeria. His works have been published in various collections, anthologies, and university journals. He is best known for his short story, Hadiza. Kasim is Editor in Chief of Insights: a Magazine of English and Literary Studies, Federal University, Wukari Nigeria. At Eboquills, he reads and reviews all prose submissions. Email him at proseeditor@eboquills.com
Eboquills
EBOquills is a literary platform, which aside from promoting African Literature, seeks to be a clinic for creatives and a spa for stressed and distressed artists. We want to take hundreds of writers from the shadows and place them in the spotlight. Send us your best writings and pressing questions. Check out the services we offer, we look forward to working with you on your next writing project.
Related posts