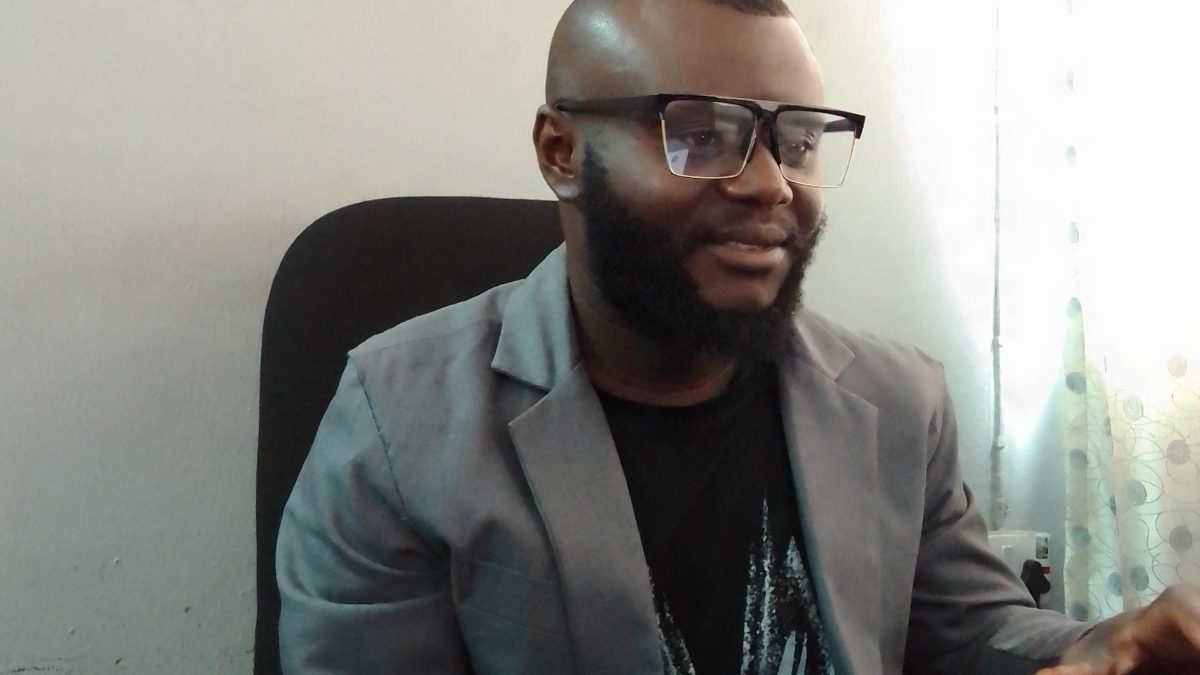 My journey has been tough- AfriiGallery Founder, Richard Agbor, in Conversation with Eboquills
Eboquills, 1 year ago
0
7 min

read
540
Richard Agbor recently launched a fantastic web app for creatives in Africa. In this interview, Ehi-kowoicho Ogwiji, Eboquills Editor-in-Chief, catches up with Richard on his journey as a creative and how he created Afrii-Gallery. Get a cup of coffee, it is a long but absolutely interesting read.
E.O: Hi Richard! Eboquills is excited to have a chat with you about AfriiGallery. We love creative products made by Africans for Africans. Please tell us about yourself and a bit about your journey as a creative person
R.A: My name's Richard Agbor! From Cross River State of Nigeria. My journey as a creative person has been tough, I'd say very tough. Because you grow up in a society where there are few people like you with limited resources to help you fully become what you want to be. But all the same, it's been tough and it's been a wonderful experience all along.
E.O: While 'tough' and 'wonderful' sounds like a bitter-sweet experience, do you recall where you got your earliest inspirations? And at what point did you know you had the talent? 
Speaking of my inspiration I have to say that; I have been someone who loves computers, I had earlier had a beginner program in computer operations back in 2009. But  I didn't go back to looking at what can be done or if I could have a career or make a profession out of it . Until back in 2018 when I met a young man sharing flyers about NIIT digital skills free training program. I filled out the form, wrote the exam, and took a program in digital marketing including learning how to design graphics and creating websites with CMS like WordPress and WIX. There I learned how to design, understand how digital marketing works, and also create websites with CMS. So while I was learning all these, I became very curious as to what's really running all these software and program behind? Hence my journey again into the world of full stack web developer. So in 4 years, I have been able to acquire four different skills in creative design, digital marketing, web design, and full stack web development.
As for my talent, I have to say, it was discovered through my love for computers, not that I have special gifts on these things, but because I love doing them, I have an upper hand.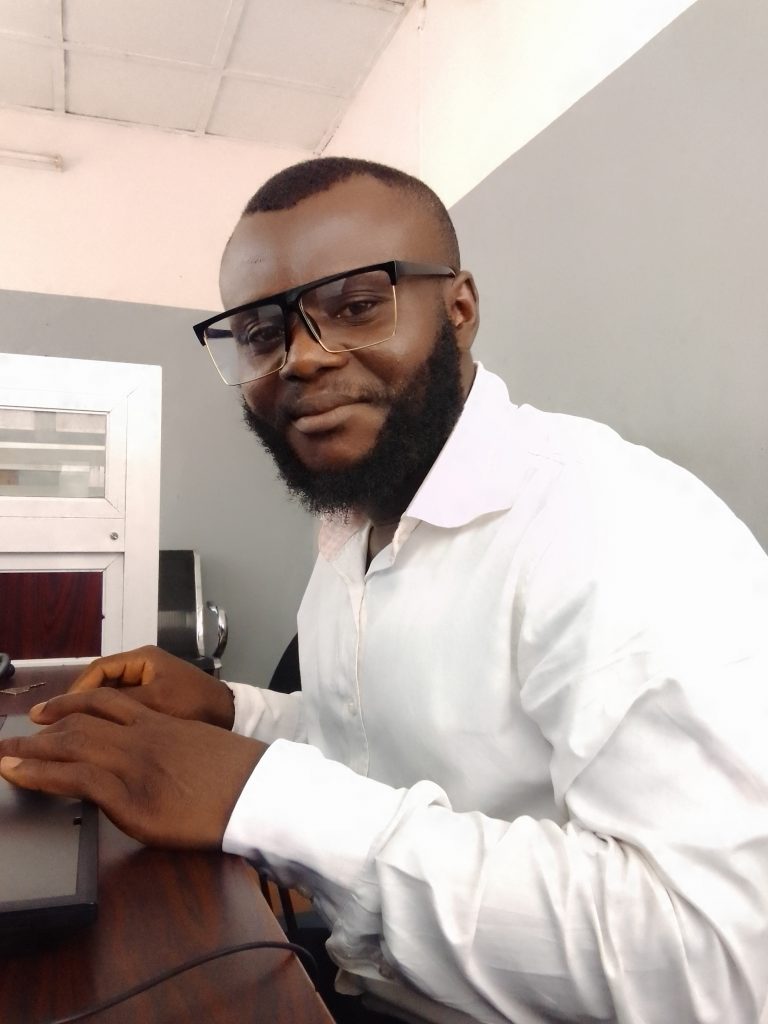 E.O: Wow! Word on the creative 'street' has it that passion doesn't pay the bills, and many are betraying their craft for the coins. Well, moving on… Can you tell us about your newly launched creative product? Who is it for?
R.A: AFRII-GALLERY, for now, is a gallery web application (though our future plan is to have a mobile app) where creatives like graphics designers, animators, video editors, motion graphics, photographers, illustrators, word artists, digital painters, and whatever profession that deals with images can showcase their creative talent in pictures and short video clips. So, it's primarily a gallery web application for stock images and short video clips. Also, other creatives like content creators, digital marketers, bloggers, writers, web developers, etc, can signup their accounts to easily save and collect images and videos and, as well download their favorite images or videos for future use.
E.O: I took a moment to immerse myself in the beautiful work you have done at Afrii-Gallery just before this conversation and it left me wondering, what really inspired it
R.A: I was practicing web development one night, and I wanted to build an interface with images of cities in Nigeria and their names on the images. So I was searching for  Ibadan, the capital city of Oyo State, and guess where I found it? Pexels… …Guess who uploaded it? A Nigerian photographer from that State. Actually, Pexels is a stock image web application that I usually visit to get stock images, but lacks African traditional and cultural lifestyle images. While it was also very difficult to get clean stock images of 36 cities in Nigeria. So I feel bad that we have to take our ideas back to the west after all they've taken from us already. I thought there was a need for an African site where everything about Africa; our original stories, talents, creativity, food, culture and traditions, lifestyle, and fashion can be told in images and short video clips. Right there, I made up my mind to develop one.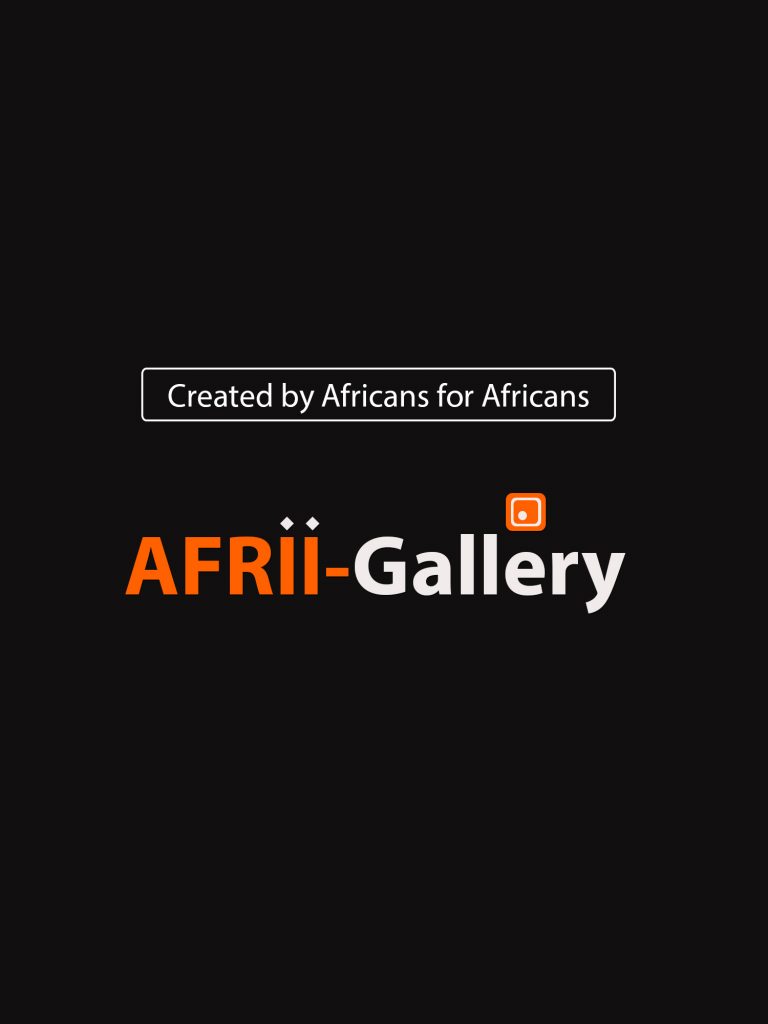 E.O: Awesome! Can you take on a tour around Afrii-Gallery?
R.A: So on the site a user can signup, fill in his or her various information, and upload a profile picture. A user can follow other users on the site and they can follow back. User, whether a registered user or a  visitor on the site has access to downloading any images of their preferred choice. A registered user can collect images and like images as long as s/he's signed in to the site. We also have a feature where nonregistered and registered users can voluntarily donate to creative users (image owners) through PayPal (though this still needs a few touches). We also working on in-app message chats feature where users can involve in private chats with each other.
Then we have image stats and details. A user can see how many times an image or video has been viewed or downloaded as well as see details or information about an image or video. Also, a user can click on an image or video to get details about the image or video and the creative who downloaded the image or video. We have other features coming along as well. Like blog page. And then when we have sponsors, we'll have monthly awards for the most viewed images and videos. We'll also have competitions for best-designed images in different creative categories
E.O: Clearly you have a lot more to give us! The African creative community will surely be indebted to you. But how do you intend to run the platform? Do you mind talking about your team and your sponsors?
R.A: For now, we don't have sponsors, we hope to have them as the project gets bigger. And our team is made up of just two people. I and my project director.
E.O: It's difficult to believe that something this massive was built by a two-man team. It shows how much work has been put into it. What kind of people you would like to have join you at Afrii-Gallery?
R.A: The people I'll like to have professionally working for AFRII-GALLERY would be professionals who would love to make a career in helping AFRII-GALLERY reach its zenith point. And the people I'll like to have visit AFRII-GALLERY web can be anyone who loves creative images and knows how to make good use them.
E.O: I am optimistic that the best of hands will come your way soon. Can you do some projections as to where you see the gallery in a decade?
R.A: I see it being the digital gallery station of Africa, where every single story about this great continent is told in images or short videos.
E.O: Great! I believe this is achievable. Got any final world for creatives out there?
R.A: To professional creatives, I'd say: let's come together to build an African gallery of our own. Truly colored with African stories and histories.
To the beginner, amateur and young professional, I'd say: The sky is just your starting point if only you continue and never back out. There'll be days when you feel like it, and there'll be days when you don't feel like it. But whatever day it is, you don't stop creating, you don't stop working and you don't stop bringing up new ideas. There'll also be days when you'll feel like you've chosen the wrong path or made with the wrong choice. These days will never stop coming even when you've gotten to the top end of the ladder. You should never EVER stop.
E.O: Thank you very much, Richard. Thank you for making Afrii-Gallery possible.
Opportunity for Notable African Creatives
Know a creative who is doing something laudable? Eboquills is hosting free feature interviews for such people. Tell them about this opportunity to share what they are building or have built with a wider audience. Or send us an email via hello@eboquills.com!
Eboquills
EBOquills is a literary platform, which aside from promoting African Literature, seeks to be a clinic for creatives and a spa for stressed and distressed artists. We want to take hundreds of writers from the shadows and place them in the spotlight. Send us your best writings and pressing questions. Check out the services we offer, we look forward to working with you on your next writing project.
Related posts