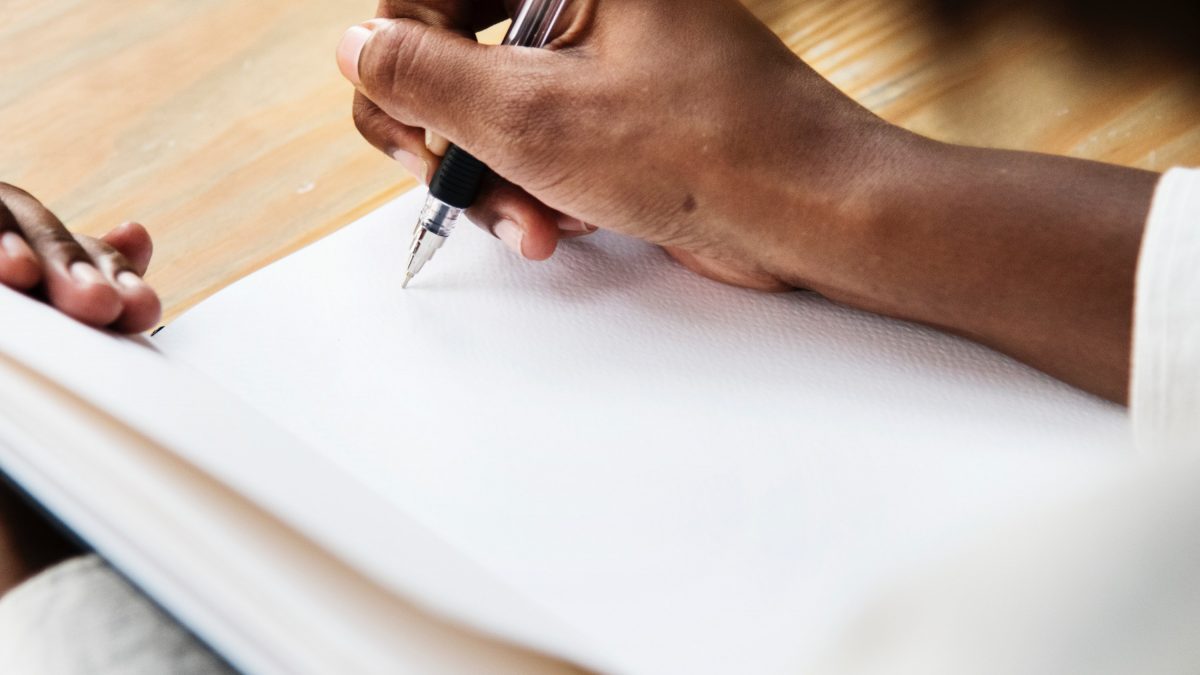 THE BEST WRITING ADVICE I GAVE (I)

Ehi-kowochio Ogwiji, 1 year ago
42
2 min

read
1236
Sometime last year, one of my very good Facebook friends entrusted me with his manuscript. He said he wanted to enter it for a contest and would be glad if could do some editing. He ended by saying he would like me to make some comments about his poems. At first, I felt honored to be in the last trimester of his book pregnancy. To midwife the birth of a book of poems written by someone who I considered a good poet at the time.
So without hesitation, I sent him my email address and in a matter of minutes, I had his manuscript in my hand. I began to burrow into it. Gnawing at the lines and sifting the verses. I read each poem with my heart open to receive its message and resonate with the rhythm. Some of the poems rhymed smoothly and some others were great lines lost in a wilderness of rhymes.
The first few poems did not make the cut for me. They made me blame myself for being a helpless nitpicker. But I was determined to read the others because the beginning does not always make sense but when as we advance towards the end, the ride becomes really interesting. Some books are like coconuts, only patient people get passed the husks and then to the hard mesocarp before getting to the milk. I rationalized and pressed on.
I read and digested everything. The poems were okay but did not hold the magic I saw in the lines which lured me into poetry. I didn't think it was the kind of book this same writer would be proud of in a couple of months, given that he does not relent on self-development and practice. I didn't think that it was the kind of book which would so grip a reader and make him unable to stop flipping the pages. I didn't think this was a (brain) child which would escape infant mortality if we did not find it an incubator.
So I called him. I talked about the good part of his book. The rhymes and rhythm. The length and style of writing. Then I said, "We do not kill chicks to entertain guests. We use mature fowls so that when our guests see those drum sticks shoot out of our banga soup, they would not be able to resist the meal. They would eat and go about telling people about our hospitality." He sighed and thanked me.
Many young writers are just so eager to publish and I can understand that there is a certain degree at which passion begins to make our blood boil, but we have to slow down and get it right.
Photo credit: Pexel.com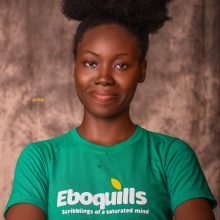 Ehi-kowochio Ogwiji
Ehi-kowochio Ogwiji is a freelance writer and editor who loves to write poems, creative nonfiction, and great content and copy for businesses. When she is not writing, she's either reading African classics or listening to country music. Ehi is a co-winner of the 2020 Girl Rising Storytelling Challenge and the author of a cute little [chap]book of poetry called ICEBREAKER. Say "Hi" to Ehi on Twitter @ogwijiehi
Related posts


Facebook
.
.
Every month, we encourage writers to set reading targets. Draw up personal reading schedules and add more books to their "must-read" list. You know why?
.
.
Because a book is a friend. And we writers have so few friends because we are laid back and our energy levels don't just match with the ever-bustling world.
.
.
So, tell us, what books are you reading this December? If you need suggestions, send a DM. We will be glad to suggest some books to you 🙂🙂
.
.
Enjoy your December! ... See MoreSee Less
Twitter
"...but sometimes, the sky breaks into dawn with the proclamation of

thunderclaps & gloomy downpours, instead of the gaiety of sunshine,

as if to say that it, too, is still learning the art of joyfulness."

- By @boloere_sod

#poems #poetry #poets #eboquills #thursdaymorning
Every line of these poems is embroidered with mesmerizing metaphors. The poet @AyooluwaOlasupo shares what we would like to call a personal documentary of her journey to healing. In all, her poetry is full of hope and promise. https://eboquills.com/2020/11/19/two-poems-by-nigerian-poet-ayooluwa-olasupo/
Mustapha Enesi's (@Enesi_Is_Fine) story, TRISHA is a sizzling short story. It makes a worthy read for the adventurous. So, if you love adventures, don't sleep on this one!

https://eboquills.com/2020/11/17/trisha-a-short-story-by-mustapha-enesi/

#stories #shortstories #storytime #eboquills #storyteller
Load More...