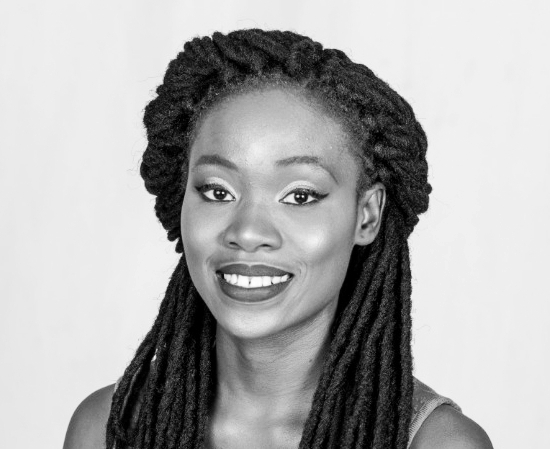 Saturday Self-Scrutiny

Ehi-kowochio Ogwiji, 3 years ago
4
2 min

read
766
People say I use a lot of biblical allegories. Isn't it something we should expect from a girl who at childhood, ate from the pages of the good book and shared its juice with anyone who cared to have some? It is true that my mind has been stretched by critical thinking, and holds no promise of returning to its former dimensions. It is true that I no longer rush to the cathedral when the bells ring on Sundays. It is true that I am now of the opinion that your parishes hold more perishing people than a strip club. And it is true that my days of practicing religion ended years ago.
These days, I am consumed with thoughts so heavy and dreams (ambitions) that can break the neck of hope. Most days I am alone and poetry is my only companion. I especially like how it sees my being in its multi-dimensional state, the height, length, and breadth. I agree that poetry is like a needle, sometimes it pierces you, makes you lose some blood, other times it stitches you. Nevertheless, poetry filled the void created when I got rid of religion. It has become many things to me:
– the last wine served at the wedding in Cana, both the brewer and the guests at the party cannot have enough
– the communion wine, poetry is the way a dying poet says, "… this is my blood that was shed for you. Drink this in remembrance of me"
– and at other times, it is the cup of vinegar life gives me before nailing me to the cross of gloom.
I do not know what else would change but I have completely accepted that my life is the first draft of a story written by God and living truly is how it gets edited. Many more paragraphs will be eliminated. New characters will be introduced just as old ones exit the story in coffins of dead friendships. Punctuation marks such as commas will be positioned into more sentences than I may imagine. Perhaps, to help me slow down, pause and catch a breath. There will be question marks all over the place because questions are lines on maps and the reason we often say "a child who asks questions will not miss his/her way".
The plot of my story might change and the twists may not be anything you can relate with but at the end when legacy reads out my epilogue, you all will be sure, without a doubt, that I lived.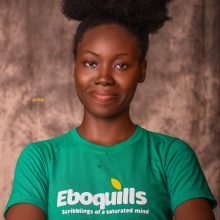 Ehi-kowochio Ogwiji
Ehi-kowochio Ogwiji is a freelance writer and editor who loves to write poems, creative nonfiction, and great content and copy for businesses. When she is not writing, she's either reading African classics or listening to country music. Ehi is a co-winner of the 2020 Girl Rising Storytelling Challenge and the author of a cute little [chap]book of poetry called ICEBREAKER. Say "Hi" to Ehi on Twitter @ogwijiehi
Related posts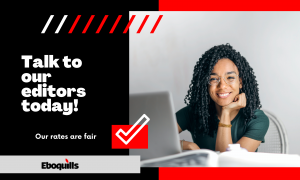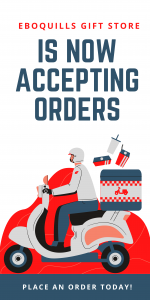 Facebook
Eboquills
Helping writers achieve their writing goals

Let us be your plug for any form of writing, editing and writing consultancy.
SUBMITTED TO CỌ́N-SCÌÒ MAGAZINE YET?
CỌ́N-SCÌÒ MAGAZINE is accepting original poetry, prose (fiction and non-fiction), art, and photography for Issue 2/Volume 1 [July 2022] until June 30th. The theme of this issue is "Identity."
"The question, "Who are you?" is surprisingly one of the most difficult to respond to. Names and tags and titles quickly come to mind. Religion, gender and sexuality are some other classifications with which we try to define our identities.
But these taxonomies fail to reach the depth of what makes us human. Who we are is beyond biometrics or nomenclature—these are mere masks, mists over our essence. What attribute or feature really defines the true nature of a person beyond their identity— gender, sexuality, religion, ethnicity, tribe, spirituality?
We love it when a story takes us to a part of the world, or a state of mind, somewhere we'd otherwise not have access to; stories that we can deeply connect with; stories that have the power to echo in our minds long after reading and that reveal our humanity..."
Find details on guidelines and payment below: eboquills.com/2022/05/31/call-for-submissions-identity-con-scio-magazine-issue-2-vol-1-july-2022/
...

See More

See Less
Twitter
Issue 5 is LIVE! Guest editors: @malingose, @WillieKinardIII & @postcolonialchi. Cover: Alex & Frans Odicky. Illustrations: @cocoette_. Stories, poems, essays & photos from Kenya, Nigeria, Trinidad & Tobago, Ghana, Sudan, St. Lucia, Zimbabwe, & more
http://lolwe.org/issue-5/
my poem "A Travelogue: The Grief & Ruins Outside our Walls" is now published on Eboquills. @eboquills

click link to read full poem 🖤🥂https://eboquills.com/2022/05/20/one-poem-by-olowo-qudus/
Check out this list of #opportunities for #writers (see link). The #deadlines are in May 2022, so roll up your sleeves and get to work.

Best wishes! https://eboquills.com/2022/05/07/opportunities-for-writers-with-deadline-in-may-2022/
Load More