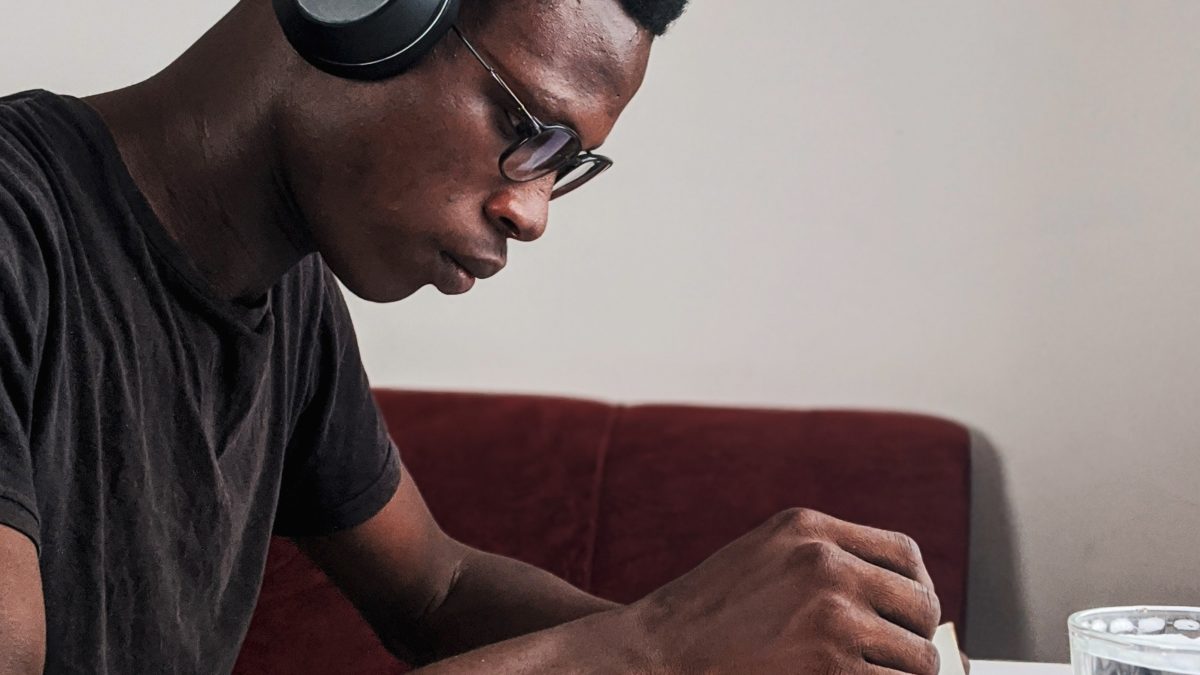 Celebrating the year in essays: Nigerian Essays of the Year (2019)
Eboquills, 4 years ago
2
5 min

read
1803
Written By: Carl Terver
What counts as Nigerian essays of the year? Should their quality measure up to Okey Ndibe's "My Father's English Friend," Ikhide Ikheola's "The Oga at the Top in us" and Oris Aigbokhaevbolo's "Whose Radio Is It Anyway?" Or better still, the marvelous essays of Gimba Kakanda published in his Flips of Commonsense blog in 2013, and Oyin Oludipe's "And then, our conscience sector"?
To avoid having a hasty selection for essays worthy to be Nigerian essays of the year, since 2019 has not been my best year in reading online content, I made a JPEG post on Twitter asking for nominations and hoped to be pointed to three or four essays. But I was asked to curate it instead. Another response to my tweet said a Google search, Twitter or Facebook poll will do.
The results: Google, zero. Twitter, no reply. Facebook: some replies. Lately I have become curious about the algorithm – perhaps I didn't have enough of it for the right traffic to get better response to my posts.
But something else, not algorithm, was worrisome: my Google search. The results were essay competitions sponsored by banks and other organisations. No link to a curated best essays list. So I tried "Nigerian short stories of the year." Ditto: nada.
The Google search results reveal what is already a known problem, that we are less concerned about the essay form, just as much as we are about literary criticism. So I questioned myself, feeling quite ashamed, an assistant digital editor of a literary magazine: where are the magazines and journals? How well are they following what is going on in literature? Are we serious? Do we publish content to boast about having litmags or just to boost Google Analytics? If there are no lists by these magazines—the New Yorker curated theirs, but solely for content on their webzine—of the essays of the year, we expect that, at least, a list of short stories should be available because of our love for storytelling, than the skill and style the essay demands.
Google searches aside, this unconcern for the celebration of the essay can no longer be set aside. How can we boast of a thriving literary culture when there are no essays? This has led to the dearth of literary criticism in the country. And this situation creates a dent in recording the literary achievements, progression and movement at a given time, which ultimately contributes to the canon of literary discourse. For example, fifteen to twenty years from now, shall we turn back and find that nothing was written about Nigerian poetry as the culture critics have done about Nigerian music? A real loss. But that's a story for next year.
But here is another truthful matter: the essayist, whose benefits must return to him as urgent as his essay must comment on the current needs some motivation. Enthusiasm is not enough. But we don't have Condé Nast yet. I'll give you an example:
Not too long ago I discussed with a group of critics on Twitter about Brymo's I-am-Nigeria's artiste-of-the-decade tweet. We had opinions. Someone mentioned Wizkid as the true artiste of the decade; we agreed and disagreed. So I asked for our arguments to be turned into essays and, sure, there were reasons why we couldn't write the essays. "I don't have the energy for writing that kind of essay, abeg." "Not everybody has time for lengthy essays." Only if pay was attached.
We can only drool at the New Yorker, NYTimes, The Guardian, Pitchfork, Rolling Stone and Vulture. We don't have these. The essayist cannot be blamed; If you're going write quality content—for example, reportage, or an interview that requires meeting your interviewee, who/what pays for your taxi, your ticket for a show, and even the time? If I subscribe for bandwidths and to cable TV to keep up-to-date, then sit and spend time to write, there has to be some remuneration. Most of my writer friends have turned to blogging, but it is a bad option; blogging platforms won't make their writing better as there isn't a standard editing process.
But I have to return to the matter at hand: the Nigerian Essays of the Year. I am careful not to call them "the best" Nigerian essays because my reading this year has been thin—and I could have relied on nominations, but that wasn't forthcoming either. What of the wonderful essays I may have missed on Medium? Or that great essay lost on the web because the author is unpopular? You will even notice that my list is a little biased as more essays on pop culture—which I'm passionate about—appear in it, and then works of more visible writers. (With better preparation next year, we might have a better list.) In literary criticism, I almost found nothing. The last good literary criticism I've read in a long while is Tosin Gbogi's review of Dami Ajayi's Clinical Blues.
Nonetheless, I have chosen these essays for their persuasive quality and, as Teju Cole says, because they throb with the mind in each sentence. I have chosen them for their imaginative power for mostly the nonfiction and personal essays, as well as for clarity of thought and argument in the critical pieces. They are:
Tega Oghenechovwen, "Trudging Down Death Road"
Frances Ogamba, "The Valley of Memories"
Oris Aigbokhaevbolo, "How African Giant Burna Boy misunderstands Fela and Nigerian politics"
Kola Tubuson, "On Lionheart's Oscar ban: Is Nigerian English a Foreign Language?"
Dami Ajayi, "The Binj Is No Longer Here"
Joey Akan, "Dancing to the beat of the 419"
Emmanuel Iduma, "'Gone Like a Meteor': Epitaph For the Lost Youth of the Biafra War"
Oyin Oludipe, "On the Genealogy of Fraud"
Sada Malumfashi, "A History of Hausa Feminist Writings"
PS. I was directed to two essays published in The Rumpus but I couldn't access them as the website appears to be down. Perhaps one out of them could have made the list. Also, I am open to more suggestions, if possible, as the list can be updated, for the celebration of the essay.
Carl Terver is an assistant digital editor at Praxis magazine. Follow him on Twitter @CarlTerver
Photo Credit: Pexels.com
Eboquills
EBOquills is a literary platform, which aside from promoting African Literature, seeks to be a clinic for creatives and a spa for stressed and distressed artists. We want to take hundreds of writers from the shadows and place them in the spotlight. Send us your best writings and pressing questions. Check out the services we offer, we look forward to working with you on your next writing project.
Related posts