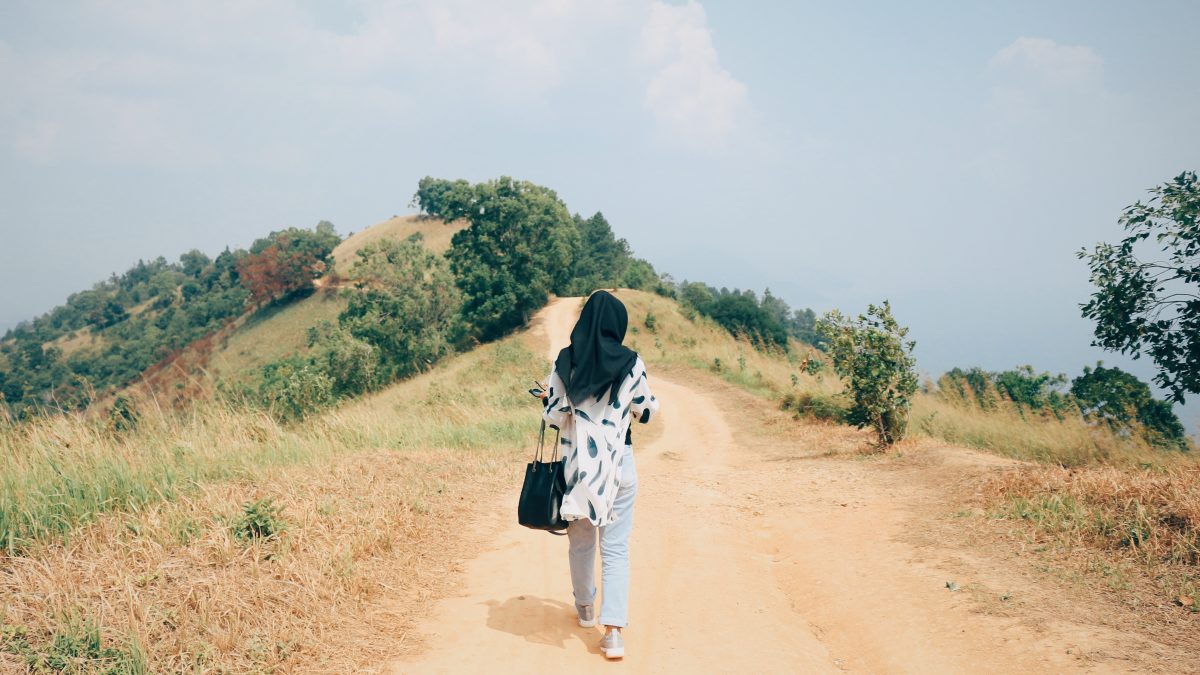 Returning Home II

Eboquills, 12 months ago
2
3 min

read
304
The quick steps behind her frightened her. It seemed the person was trying to catch up. Fatima wondered what she would do if she was in any sort of danger. She was heavily pregnant, much too so to take to her heels or fight back in defense. While she still contemplated and recited the Qu'ran under her breath. She raised her hijab and placed her right wrist on her protruding tummy. She had on it, the prayer bead Kabir bought from Mecca. His only treasure- it meant everything to him. So much that he had bought a wooden box to keep it safe.
It was on the day Fatima broke the news of her pregnancy, that Kabir stooped and pulled out the box from beneath their creaky bed. The smell of moisty wood filled the room and Fatima had to hold her breath. She sat beside her husband, watching him wipe clean a treasure chest which was becoming home to termites. With glee, he opened it and held out the bead. "Wear this always. For Allah's protection of our baby." He said, halving his sentences as he wound the beautiful bead around Fatima's wrist.
Overtaken by an uncommon happiness, Kabir recited the Qu 'ran, took his prayer mat to one corner of their small room and thanked Allah for letting his seed sprout, while also praying for the safety of the child.
Fatima was approaching the river bank already. She is of the hope that the prayer bead together with her husband's endless supplications would guide the baby. For her mother had told her stories of disappearing pregnancies and cases of miscarriages by women who dared crossed rivers at night with their baby bump. "Were those stories mere exudates of superstition?"
While she worried about this, a hand grabbed her neck from behind. The grip was so firm that she choked immediately and struggled to breathe. "Biggie belle, where you dey go this kin' night?" A voice as hoarse as those of motor park thugs inquired in pidgin. He had on a mask that contrasted with his brown skin. He stunk of cheap alcohol- burukutu- locally brewed by women in Gboko Central.
The assaulter entertained himself with the rolling eyes rolling of the pregnant woman as she struggled to hold on to life for a couple of minutes before he snatched her handbag. "If you shout, I'll stab you. Rip your stomach open and take your baby with me too!" He threatened, in clean English. Then he brought her slowly to lie down on the muddy floor before he sped off with his spoil.
Muttering prayers with eyes shut in fright, she laid there for a minute catching her breath. When she finally gathered strength to get on her feet, she walked as fast as her slowly as her quivering limbs could allow. Fatima was terrified. As she contemplated whether or not to relay this to her mother, she suddenly remembered the river. How would she cross without any light and company?
Just then, her baby kicked. As if to say "mum, I am with you." When she reached the river, strength came from nowhere and she found herself running on the wooden bridge which laid coldly across the river.
She could hear many nocturnal insects and birds chirping and twitting. But midway through the river, a fruit dropped into the water and she nearly froze. Her body shook in fright, so much that she would have slipped to a fatal fall. But she quickly held on to a branch that hung so low and tapered towards the quiet waters.
PS: My muse has added yeast to this story and made it swell into a third part. I hope you come back to learn what happened to Fatima. Click here to read the first part.
Photo Credit: Pexel.com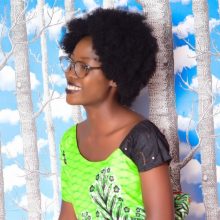 Eboquills
EBOquills is a literary platform, which aside from promoting African Literature, seeks to be a clinic for creatives and a spa for stressed and distressed artists. We want to take hundreds of writers from the shadows and place them in the spotlight. Send us your best writings and pressing questions. Check out the services we offer, we look forward to working with you on your next writing project.
Related posts


Facebook
Writing Tip
.
.
When it comes to writing poetry, the new cool is to write something so cryptic and difficult to critique.
.
The message/artistic beauty is often lost in the poet's desire to put out something grand.
.
.
Billy Collins says clarity is the real risk. One that many are not willing or confident enough to take, for fear of criticism or standing 'naked' in front of their audience.
.
.
We want you to know that you're not putting out sub-standard poems just because yours is simple and relatable!
.
.
.
#poetry #poems #poemsofig #writingcommunity #saturdayNight #writingadvice #writingtips #weekend ... See MoreSee Less
Twitter
In Sunflowers and Sunburns, Joshua Effiong shares what we would like to refer to as the recipe of hope.

Enjoy the #read: https://eboquills.com/2020/09/18/sunflowers-and-sunburns-a-poem-by-joshua-effiong/

#poetry #poetrycommunity #FridayFeeling #FridayMotivation #WritingCommnunity #poem
Our #MCM this week is the charismatic Kukogho Iruesiri Samson @BrainyPoet. He is the Founder/CEO of Words
Rhymes & Rhythm Publishers Ltd. His multi-award-winning #book "Devil's Pawn" will be officially released by @farafinabooks in October and we just can't wait to #read!
Load More...