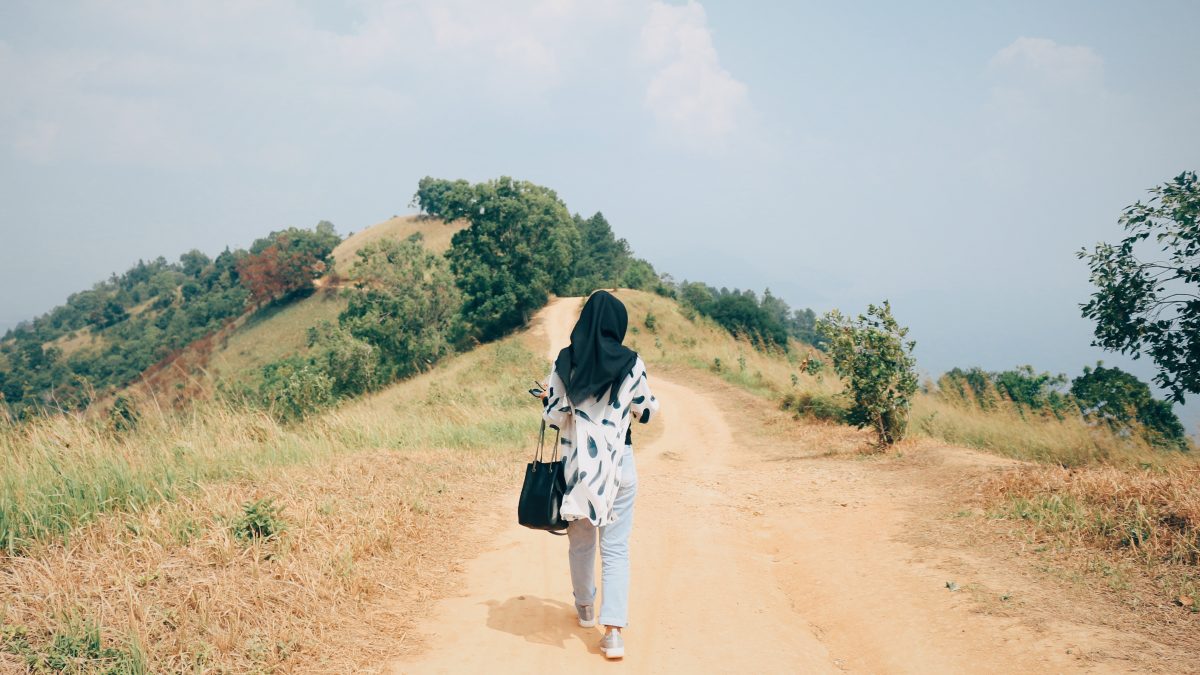 Returning Home III
Ehi-kowochio Ogwiji, 4 years ago
0
3 min

read
773
By the time Fatima got to her mother's hut, she was already very exhausted. She landed heavily at the doorstep. Her mother who had been awakened by footsteps approaching her hut was peeping through the window to see who it was.
"I would catch the thief red-handed tonight," She thought before she reached for her wooden walking stick and tiptoed to the window. "Old woman like me, dem still noh go let my fowl rest" She murmured under her breathe in pidgin. Who could be stealing the old woman's local fowls? Tonight was her chance to nab the thief and end her worries.
Disappointed that she saw no one around the fowl shed which she had built from scraps and tampolin bags, she rained fresh curses on the thief. "His life will be miserable. You who allow my eggs to hatch then come and steal my birds, your egg of fortune will never hatch."
As the old woman cursed, stretching her tired neck and piercing the darkness with her gaze, she saw her daughter's figure and immediately recognized it. Her diming eyesight would not let the mother in her fail to recognize her child. She noticed that Fatima was breathing heavily and read it as danger signs. She walked as fast as her cranky bones could allow, to unbolt the door even before Fatima knocked.
"Is your husband alright?" She swooped on her with a plague of questions "How about your baby?" She asked before pausing to examine her protruding tummy. "What is the matter, my child?" Fatima sighed. "Mama, can we at least go inside."
"Oh yes, why not." She said as if just realizing she could do without an outright display of concern. She made room to let Fatima in, who immediately entered, sat on the bed, sucked in her mom's warmth her and felt a great relieve. Relieved and grateful to have escaped being hurt by the robber or getting eaten up by the river spirits.
Fatima went on to speak. "Kabir beats me, mama. Despite my condition. I can't take it anymore!" She broke down and sobbed. The old woman felt sorry for her youngest daughter and placed her wrinkling arm around her. Mama did not say much, she pacified and comforted Fatima and before she knew it, Fatima was snoring in exhaustion. There's always something about a mother's touch that old age cannot take away. Even wrinkles cannot kill that warmth.
******
At dawn, just as the cock crowed its first, the wooden door vibrated with a knock. "Peace be unto this house," came the masculine voice which Fatima quickly recognized as Kabir's. Like a frightened kitten, she shifted in her bed and watched as her mother went to answer the door. "Peace be unto you too" She responded quietly in a rather monotonous voice, void of the usual excitement. She stepped out of the hut, closed the door behind her. Then she pulled out the bench resting on the mud walls.
"Sit down." She told Kabir as she sat on one edge of the bench and shook her legs. The moon was yet to reach its hideout and the sight engaged the old woman, as she waited for her son-in-law to give her a good reason for beating her daughter. "If the sacrificial items would be stolen by anyone, should it be the chief priest?" She thought.
Read also: Returning Home I Returning Home II
Photo Credit: Pexel.com
Ehi-kowochio Ogwiji
Ehi-kowochio Ogwiji is a freelance writer and editor who loves to write poems, creative nonfiction, and great content and copy for businesses. When she is not writing, she's either reading African classics or listening to country music. Ehi is a co-winner of the 2020 Girl Rising Storytelling Challenge and the author of a cute little [chap]book of poetry called ICEBREAKER. Say "Hi" to Ehi on Twitter @ogwijiehi
Related posts