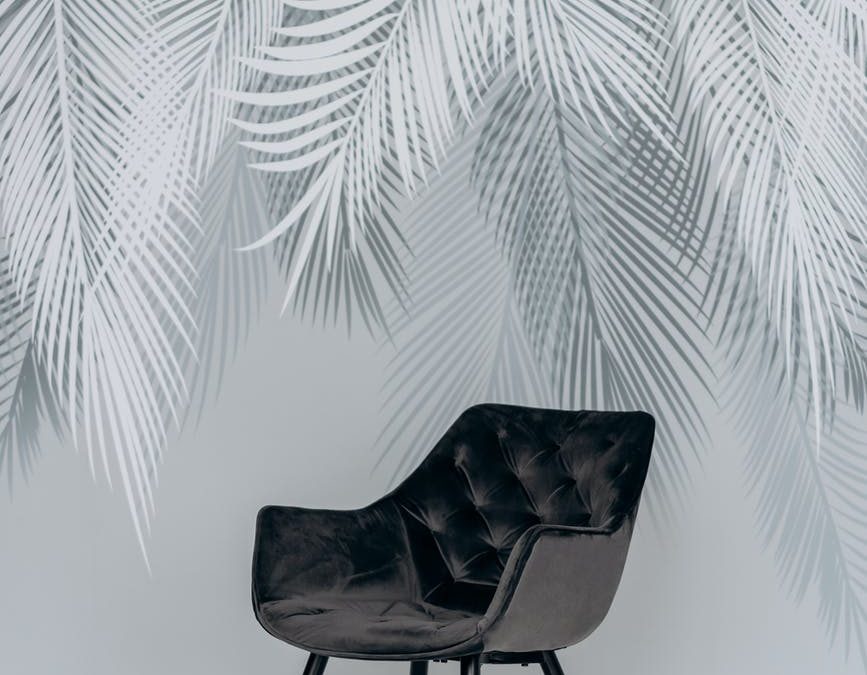 Litanies & Lessons, A Creative Rant By Tolu Dara

Eboquills, 3 weeks ago
0
2 min

read
59
I am learning not to overreact when my temper rises.
I am also teaching myself not to sp-speak too quickly when my heart suffers that minor infarction issue again.
I enclosed Mr. ADD in an airtight box and buried him in the confines of my desk drawer. I can still hear him rapping his knuckles on the lid to be let out.
The panic attacks are slowly deviating from existence. The insomnia, not so much. Oh, and the doctor came around today with a cheerful smile and a fresh bottle of expectorants.
I flushed the brown liquid down the bathroom sink after he left.
Overtime, I have made myself learn the fine and subtle art of saying what needs to be said boldly, with no pressure. However, I don't want to be misconstrued as being a brash Neanderthal so I cover up by peppering my words with civil empathy.
Although, the greatest self-control I give myself is pleasantly rejecting a tall glass of beer for a cup of water. The last time I didn't, it had cost me a scarred neck and a shattered collarbone.
The mangled car had no insurance and I still owe my father half a million for auto-damages.
Contributor's Bio
Tolu Dara is a creative writer and a content creator based in Lagos, Nigeria. She has an imagistic flair for the good art that photography has to offer and is an aspiring Medicine and Surgery student. She currently works as a care attendant in a growing children's institution and hopes to give back to society in a philanthropic manner.

Eboquills
EBOquills is a literary platform, which aside from promoting African Literature, seeks to be a clinic for creatives and a spa for stressed and distressed artists. We want to take hundreds of writers from the shadows and place them in the spotlight. Send us your best writings and pressing questions. Check out the services we offer, we look forward to working with you on your next writing project.
Related posts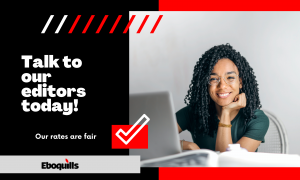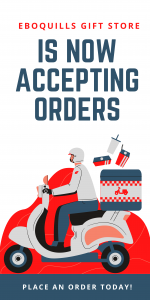 Facebook
Writing Contests to Enter in March 2021
For many, nothing spurs creativity as much as deadlines do. Like I always say, we are all temporarily superhuman in the face of deadlines. Include a reward for beating the deadlines, and you have just created the biggest motivation for any writer. Here are some writing contests and prizes you can enter for this March. These prizes are FREE to enter so all you have to do is just write.
eboquills.com/2021/03/04/writing-contests-to-enter-in-march-2021/
Good luck!
...

See More

See Less
Twitter
Here are some #writingcontests and prizes you can enter your work this month. These prizes are FREE to enter, so all you have to do is just #write:

https://eboquills.com/2021/03/04/writing-contests-to-enter-in-march-2021/

Best wishes!

#WritingCommunity #Writer #writerslife #writing #submissions #creativewriting #eboquills
Our #MCM for the week is Saddiq Dzukogi @SaddiqDzukogi. His collection of poems, "Your Crib, My Qibla", has earned rave reviews since its recent publication.

Award-winning poet, Ilya Kaminsky, describes it as a "stunning, memorable book"!

@UnivNebPress
"...
You had your voice,
yet silence was your outburst ..."

In this #poem, Ojo Emmanuel writes about loss, grief, and the long painful journey to healing. It is a sad, sensational poem & worth the #read.

https://eboquills.com/2021/02/27/one-poem-by-nigerian-poet-ojo-emmanuel/

#poetrycommunity #poets #WritingCommunity
Load More...