Just Got a Rejection Mail? Here's How to Handle it
On the first day of January 2021, I was going through my Facebook page and I saw one of my friends share "I got a rejection mail on the first day of the year, what a way to begin". I could relate to her pain…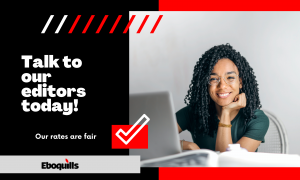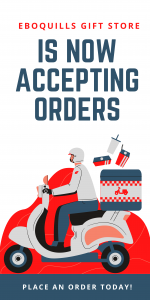 Facebook
One Poem By Mhembeuter Jeremiah Orhemba
"An Attempt at Portrait Creation" by Mhembeuter Jeremiah Orhemba, is a mélange of mesmerizing metaphors. The poet is brilliant and makes no attempt at tangling his words to sound grand. Indeed, true sophistication is in simplicity.
– Editorial Team
eboquills.com/2021/05/04/one-poem-by-mhembeuter-jeremiah-orhemba/
...

See More

See Less
Twitter
"Along Came Love" by Zubair Hassan Baba, is what we might refer to as brilliant historical fiction. You may smile or sigh but surely, you will fall deeply in love with Zubair's storytelling style at the end of it all.

Read story here: https://eboquills.com/2021/05/01/along-came-love-a-short-story-by-zubair-hassan-baba/

#fiction #writing
"...I am the voice of reason,
That dance not to the deceitful tone
Of political eloquence and propaganda
I am the voice above religious hypocrisy and sycophancy
Truth is my warrant and change is my cause..."

Who Hears Me? By Etim Bassey Onyam

Read here: https://eboquills.com/2021/04/24/one-poem-by-etim-bassey-onyam/
Because it's #WorldBookDay2021 and it's #ShakespearesBirthday, all of us at @eboquills encourage writers to write their stories or #shareastory even if they feel it contains some gall.

#WritingCommnunity #books #WorldCopyrightDay #authors
Load More...