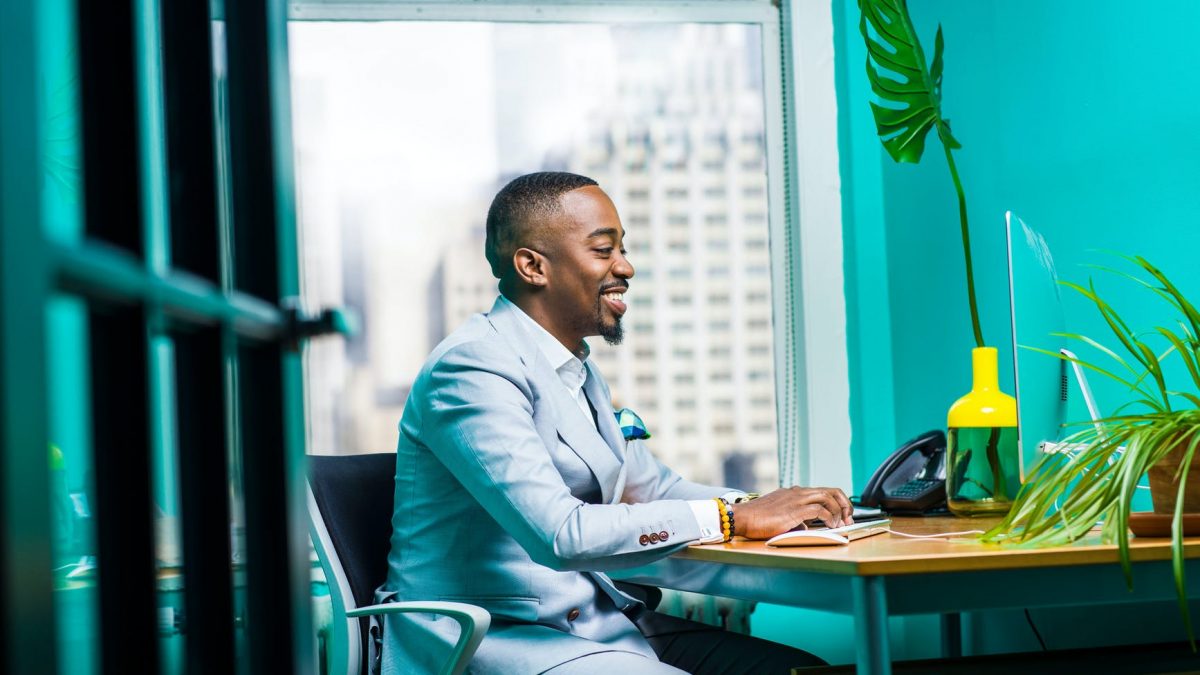 Writing Contests to Enter in March 2021

Eboquills, 2 months ago
0
2 min

read
178
For many, nothing spurs creativity as much as deadlines do. Like I always say, we are all temporarily superhuman in the face of deadlines. Include a reward for beating the deadlines, and you have just created the biggest motivation for any writer. Here are some writing contests and prizes you can enter for this March. These prizes are FREE to enter so all you have to do is just write.
THE CAMBRIDGE CENTRE FOR ANIMAL RIGHTS LAW
"The Cambridge Centre for Animal Rights Law organises an annual essay competition in the field of animal rights law. The aim of this competition is to encourage students to explore the fascinating questions that animals rights raise, and to discuss these questions in an original piece of writing that may inspire them to engage further with the topic in the future. Three prizes will be awarded. The winning essay will be awarded £750, £500 will go to the second place, and £250 to the third place."
Deadline: March 8, 2021
Read More here
SPECULATIVE PHILOSOPHICAL FICTION CONTEST:
Genre: Speculative flash fiction on theme of Absence. The theme could be explored through philosophical, metaphysical, or epistemological fiction.
Word limit: 1000 words max.
Prize: $500.00, (through PayPal) and two runners-up will receive $50.00 each.
Deadline: March 31, 2021.
Read more here:
Genre: Horror and fantasy fiction
Word limit: 10,000 words max
Prize: $50 and publication.
Deadline: March 31, 2021.
Read more here
L. RON HUBBARD'S WRITERS OF THE FUTURE CONTEST
Restrictions: open only to those who have not professionally published a novel or short novel, or more than one novelette, or more than three short stories, in any medium.
Genres: Science fiction, fantasy and dark fantasy up to 17,000 words.
Prizes: Three cash prizes in each quarter: a First Prize of $1,000, a Second Prize of $750, and a Third Prize of $500. At the end of the year the winners will have their entries re-judged, and a Grand Prize winner shall be determined and receive an ADDITIONAL $5,000.
Deadline: March 31, 2021.
Read more here
Genre: One unpublished poem on any topic.
Word limit: The poem should be 30 lines or fewer and not under consideration elsewhere.
Prize: $1000.
Deadline: March 31, 2021.
Read more here
EBOQUILLS CALL FOR SUBMISSIONS
We have received and reviewed submissions from Switzerland, Zambia, Ghana, Liberia, the Philipines, India, and from all over Nigeria. All of us at Eboquills are committed to promoting contemporary African literature. Our resolve to make Eboquills a cocktail of voices. Something like a fruit salad, with many tiny bits of different juicy fruits, is why we want to feature your poems, short stories (fiction/non-fiction), book reviews, and spoken word videos."
Submit here:
GOOD LUCK!

Eboquills
EBOquills is a literary platform, which aside from promoting African Literature, seeks to be a clinic for creatives and a spa for stressed and distressed artists. We want to take hundreds of writers from the shadows and place them in the spotlight. Send us your best writings and pressing questions. Check out the services we offer, we look forward to working with you on your next writing project.
Related posts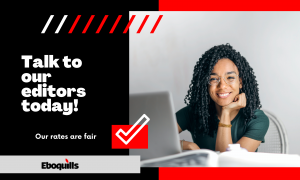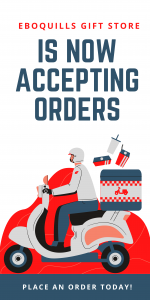 Facebook
What Is The Difference Between a Cover Letter and a Bio?
Preparing your work for submission to literary journals is sometimes scarier than the process of crafting those pieces of art. You are first faced with the challenge of selecting your best work ever from a pile of poems, if it is a poetry submission. Or you have to read, re-write and re-read your prose work before you send it out. Then almost immediately you have sufficiently edited your work, you are required to write a cover letter or/and a bio. What is the difference between a cover letter and a bio?
In this article, you will learn:
* Why writers write bios and cover letters
* What the difference between a bio and a cover letter is
* Examples of both and how to write each
eboquills.com/2020/05/27/what-is-the-difference-between-a-cover-letter-and-a-bio/
...

See More

See Less
Twitter
Our Writer Crush this Wednesday is Chidera Ihekereleome-Okorie!

She recently won first place in the Nigerian NewsDirect @NigNewsDirect Poetry Prize, 2020 and was appointed Poet Laureate

Congratulations to the amiable poet!

#WCW #WritingCommnunity #poets #writers #eboquills
"This body you see
was once a guesthouse to pain..."

Self- Portrait as a Body By Joshua Effiong

Ever had a poem touch your soul in all the right places? Read this poem by @JoshEffiong
https://eboquills.com/2021/04/13/one-poem-by-joshua-effiong/

#poetry #WritingCommunity #poem #eboquills
Have you been looking for opportunities to showcase your writing? We curated some free-to-enter #writing #contests you could enter this month of April!

https://eboquills.com/2021/04/03/writing-prizes-contests-to-enter-this-april/

#eboquills #aprildeadlines #WritingLife #WritingCommunity #writingcontest
Load More...