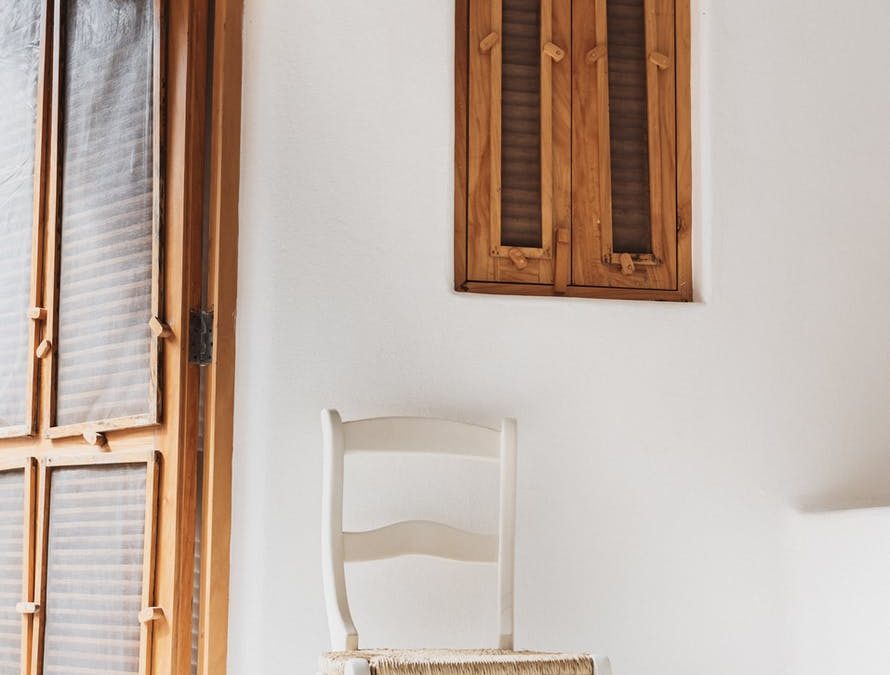 One Poem By Liberian Poet, Janetta Marilyn Konah

Eboquills, 1 month ago
3
2 min

read
260
Memorabilia
In the left corner
of our big family piazza,
The rocking chair sits alone
devoid of the body
that once pressed against it.
I wonder if it misses the warmth of Mama,
how she sat there from dawn to dusk
softly rocking back to forth
with my baby sister Tomah in her arms.
It has been five years
and no one has sat there
to rock its limbs
and sing soft songs in Kru
to a baby snuggled in their chest.
This old raggedy chair
that have helped Mama rocked
each one of us when we were babies
must know Tomah is grown.
It must be cold,
must scream in silent agony,
must understand the pain
of letting go when you still yearn to hold on.
I wonder if like every mother,
this chair doesn't want to let us grow up
doesn't wish to let us retire
from its semi-form of motherhood.
It sits so still but sturdy
like it is holding onto a distant hope,
a wish for a newborn baby
carved in its corners,
but Tomah was the last of us.
Therefore, this old chair now sits alone
quietly contemplating how it has lost its usefulness.
If tomorrow, we might throw it out
or keep it
with all of the memories
stored in its limbs.
Contributor's Bio
Janetta Marilyn Konah is a Liberian writer. She writes both poetry and prose. Her works have been featured in KWEE magazine, Spillwords, and other literary platforms. Her first chapbook of poetry, 'Beautiful Pieces: a new dawn rises' was published on Amazon. Janetta presently resides in Monrovia where she writes daily.

Eboquills
EBOquills is a literary platform, which aside from promoting African Literature, seeks to be a clinic for creatives and a spa for stressed and distressed artists. We want to take hundreds of writers from the shadows and place them in the spotlight. Send us your best writings and pressing questions. Check out the services we offer, we look forward to working with you on your next writing project.
Related posts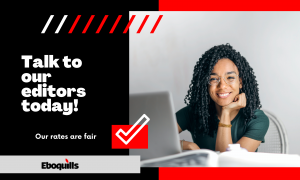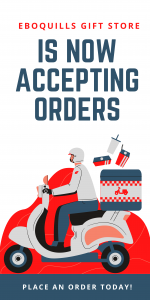 Facebook
What Is The Difference Between a Cover Letter and a Bio?
Preparing your work for submission to literary journals is sometimes scarier than the process of crafting those pieces of art. You are first faced with the challenge of selecting your best work ever from a pile of poems, if it is a poetry submission. Or you have to read, re-write and re-read your prose work before you send it out. Then almost immediately you have sufficiently edited your work, you are required to write a cover letter or/and a bio. What is the difference between a cover letter and a bio?
In this article, you will learn:
* Why writers write bios and cover letters
* What the difference between a bio and a cover letter is
* Examples of both and how to write each
eboquills.com/2020/05/27/what-is-the-difference-between-a-cover-letter-and-a-bio/
...

See More

See Less
Twitter
Our Writer Crush this Wednesday is Chidera Ihekereleome-Okorie!

She recently won first place in the Nigerian NewsDirect @NigNewsDirect Poetry Prize, 2020 and was appointed Poet Laureate

Congratulations to the amiable poet!

#WCW #WritingCommnunity #poets #writers #eboquills
"This body you see
was once a guesthouse to pain..."

Self- Portrait as a Body By Joshua Effiong

Ever had a poem touch your soul in all the right places? Read this poem by @JoshEffiong
https://eboquills.com/2021/04/13/one-poem-by-joshua-effiong/

#poetry #WritingCommunity #poem #eboquills
Have you been looking for opportunities to showcase your writing? We curated some free-to-enter #writing #contests you could enter this month of April!

https://eboquills.com/2021/04/03/writing-prizes-contests-to-enter-this-april/

#eboquills #aprildeadlines #WritingLife #WritingCommunity #writingcontest
Load More...