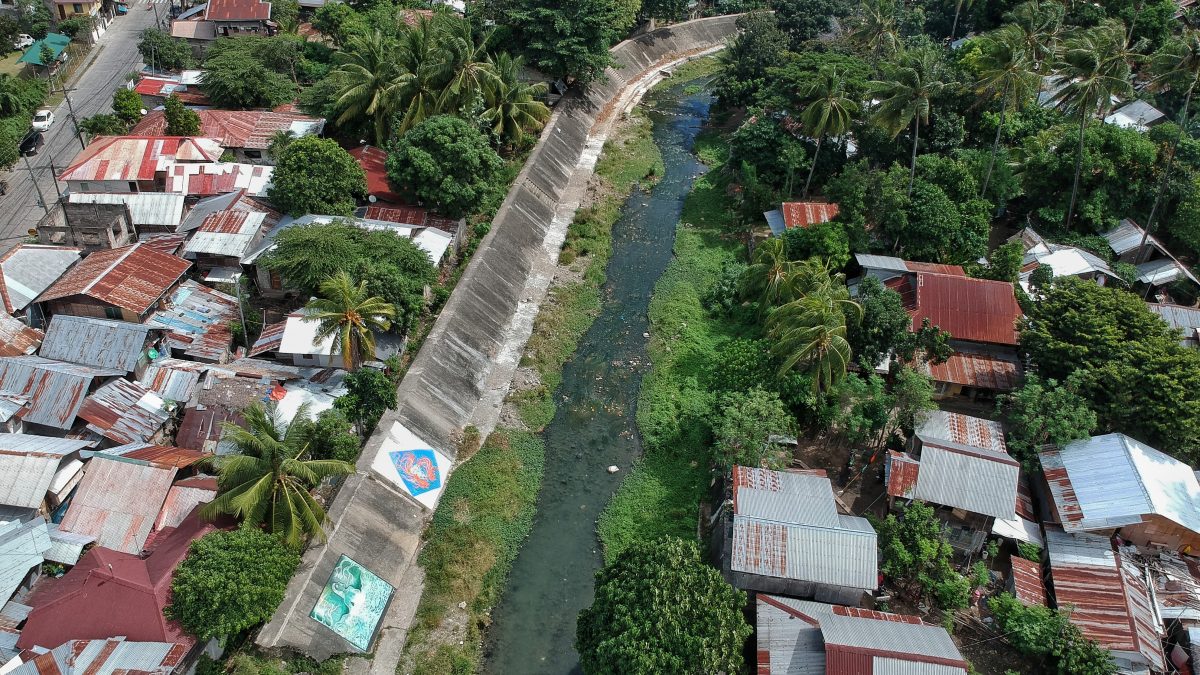 2 Poems By Liberian Poet, Edwin Olu Bestman
Eboquills, 3 years ago
1
3 min

read
1105
---

In the poem "New Kru Town, Where I Come From" Edwin Olu Bestman, paints a picture of his town with such bold lines, embroidered with strong metaphors and other poetic devices. The vigor flows into the second poem, "Darkness: the surname of a poor lover" where he touches love, a universal emotion in an uncommon way. The poems are deliciously poetic.

-Editorial Team

---
New Kru Town, Where I Come From
this is a township/
where kids await the raindrops 
for shower/
their bodies paintings, of 
sorrows  
teenage girls are mothers/
drug abuse and gangsterism are 
street languages/
surrounding scattered like an 
abandoned dumpsite 
this is my home/
where violence is no 
stranger/
waking up to the sound of palava
like drum beats 
teenage boys are fathers/
where parents and children reunite
at nightclubs/
this is my home/
where the streets sleep naked/ 
rape is a celebrity
water floods our homes/
corruption is a beautiful first 
class citizen/
dreams are aborted babies 
the air isn't safe/
we're afraid of inhaling &
exhaling/
maybe we lost our love to 
our descendants
Darkness: the surname of a poor lover
I.
I met this pretty damsel/ she had a transparent lip with
no color/ castled my proposal in her bones 
II.
Every 60 second makes a minute/ but a clock never
ripped her eyes/ our love became a lonely cemetery
III.
I mourned the broken things/ exchanged dreams with
nightmares/ my body fell naked  
IV.
How I wished to possess her skin/ washed away
bloody tears/ but her eyes made romance to a rich's pocket 
V. 
She was black/ photocopy of her complexion / her
desires rise like the tides of the ocean 
VI. 
My love lay wrapped in a cloth/ kisses like the
nights/ I lost my bride to a stranger 
About the Author
Edwin Olu Bestman alias "Magical Poet" is a young writer from Liberia. He is a multi-award-winning poet, philanthropist and a civil engineer. Edwin holds an associate degree in civil engineering from the Stella Maris Polytechnic University and currently a B.sc candidate at the institution. He has co-authored several anthologies and the author of two books; Genesis and Raindrops. 
He is a member of several national and international platforms. Some of which include: The International African Writers Association(IAWA), Poetry City(PC), We Write Liberia ( WWL), Liberian Poet Society(LPS), Motivational Strips (MS), World Literature Academy(WLA), Poetry Abilities(PA), Home Of African Poetry And Splendid Stories(HAPSS), Global Literary Society(GLS), PoeMarium, Inspire and get Inspired, Poetas Unidos(PU), Best Poet and Poetess Group( BPPG), Poetry Soup, Literary Greetings In The Soul(LGS), and many other literary institutions. 
Edwin's works have been featured in international magazines, anthologies, and other written papers. Some of which include: The Writer's Space African Magazine( Feb 1, 2019 edition), Motivational strips Anthology(Spark of hope, Volume I and II), Songs of peace – the world's biggest anthology(League of poets), Namaste Ink (An author's manifesto), (Poetry City Anthology( Circle of wisdom), Ducor review, Spillwords, Odd Magazine, Eboquills, Literary Yard, Libpedia, PoetrySoup, Poetry Nation, Writer's Cafe, Sipay Magazine (Seychelles, June 21 edition), Bharath Vision, Ngiga Review, Nantygreens and a lot more.
Photo by Denniz Futalan from Pexels
Eboquills
EBOquills is a literary platform, which aside from promoting African Literature, seeks to be a clinic for creatives and a spa for stressed and distressed artists. We want to take hundreds of writers from the shadows and place them in the spotlight. Send us your best writings and pressing questions. Check out the services we offer, we look forward to working with you on your next writing project.
Related posts