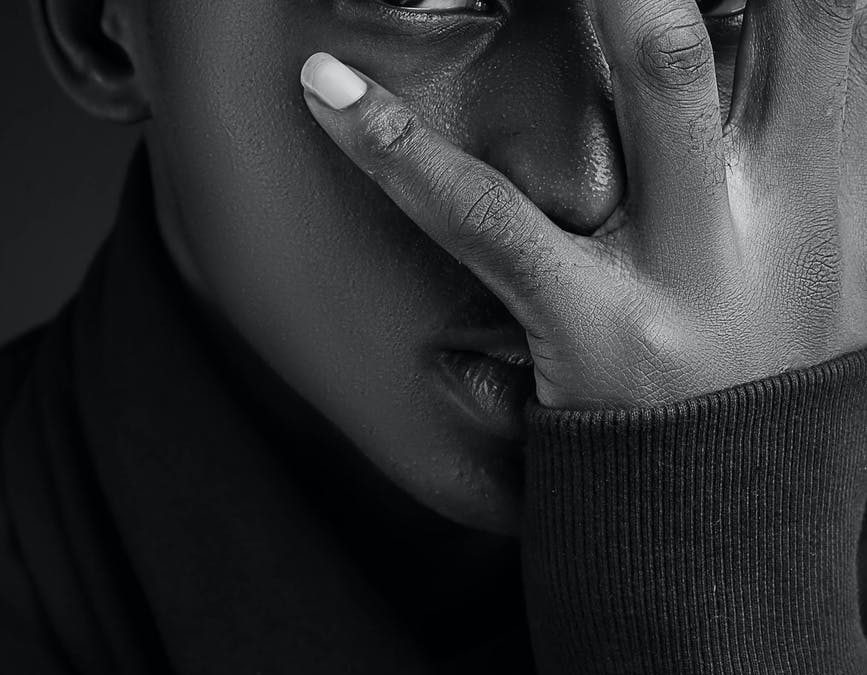 Dear Kojo, A Short Story By Ubong Johnson

Eboquills, 4 weeks ago
1
3 min

read
229
Stay with me. I want to tell you something you most probably are going to doubt, considering that you think a bulk of what goes on between you both is a secret only yourself and Bimbo know about. But believe me, I know about it too. I, in fact, have known about it for a long time now.
Look, I was there when it all started. That hot Tuesday evening in July. It was I who stood by the corner of Larke street, watching as you stood behind a blue gate that opens to one of the biggest houses around there, which you had knocked thrice before backpedaling three steps, to wait until someone opened the gate.
If you can dig a hand into your mind and pull from out of it the faintest of memories, I am sure you're going to recall that a guy winked at you when the gate clanked open and Oladipo stepped out of it. You had been glancing around as if looking to see if someone is watching, and, boom, your eyes met with a stranger's. A stranger who immediately withdrew into the street and was out of sight.
Kojo, I am that stranger. I am a secret agent and I have been watching you for a while now. Your father hired me to keep an eye on you after you ran away from home because your mother somehow found out that you smoke hemp and sniff cocaine.
Read Also: A Letter to Noroh, By Adesina Ajala
Every Tuesday, I am always here to watch what happens between you and Oladipo. I see how you squeeze money into his left hand, and how you squeeze out cocaine from his right. You both nod when the deal is done and Oladipo walks back inside the house whilst you wander into the street.
I always follow you down Jamkpa street. I follow you, even, until you stop by the house of some fair girl with large breasts. I don't find her very attractive. You kiss her by the road, not caring about whether or not anyone is watching. Sometimes I want to walk up to you and spank your butt. But doing that would blow my cover, so I chill and watch.
Kojo. Please don't doubt this. Don't trust Oladipo. You two might be keeping a common secret, — trading drugs — but this big-breasted girl you are in a habit of kissing; this Bimbo, which I see from all indications that you are in love with. She is Oladipo's ex-girlfriend, and she is the reason why Oladipo wants your blood spilled on the tar in a few days.
She is the reason he wants you dead. Don't wonder how, but I know there's a gun, and there are boys who have been given orders to deal with you. So, please leave the girl alone. Stay away from this area, if you can. Go back to your father. Kojo, be safe. Noh come die because of woman and cocaine.
Contributor's Bio
Ubong Johnson (Ubee) a storyteller. When Ubee isn't writing, he is either sleeping or playing the piano or is dead inside.

Eboquills
EBOquills is a literary platform, which aside from promoting African Literature, seeks to be a clinic for creatives and a spa for stressed and distressed artists. We want to take hundreds of writers from the shadows and place them in the spotlight. Send us your best writings and pressing questions. Check out the services we offer, we look forward to working with you on your next writing project.
Related posts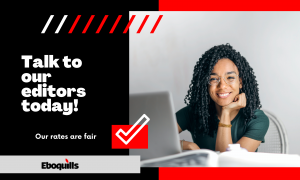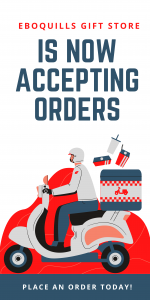 Facebook
What Is The Difference Between a Cover Letter and a Bio?
Preparing your work for submission to literary journals is sometimes scarier than the process of crafting those pieces of art. You are first faced with the challenge of selecting your best work ever from a pile of poems, if it is a poetry submission. Or you have to read, re-write and re-read your prose work before you send it out. Then almost immediately you have sufficiently edited your work, you are required to write a cover letter or/and a bio. What is the difference between a cover letter and a bio?
In this article, you will learn:
* Why writers write bios and cover letters
* What the difference between a bio and a cover letter is
* Examples of both and how to write each
eboquills.com/2020/05/27/what-is-the-difference-between-a-cover-letter-and-a-bio/
...

See More

See Less
Twitter
Our Writer Crush this Wednesday is Chidera Ihekereleome-Okorie!

She recently won first place in the Nigerian NewsDirect @NigNewsDirect Poetry Prize, 2020 and was appointed Poet Laureate

Congratulations to the amiable poet!

#WCW #WritingCommnunity #poets #writers #eboquills
"This body you see
was once a guesthouse to pain..."

Self- Portrait as a Body By Joshua Effiong

Ever had a poem touch your soul in all the right places? Read this poem by @JoshEffiong
https://eboquills.com/2021/04/13/one-poem-by-joshua-effiong/

#poetry #WritingCommunity #poem #eboquills
Have you been looking for opportunities to showcase your writing? We curated some free-to-enter #writing #contests you could enter this month of April!

https://eboquills.com/2021/04/03/writing-prizes-contests-to-enter-this-april/

#eboquills #aprildeadlines #WritingLife #WritingCommunity #writingcontest
Load More...