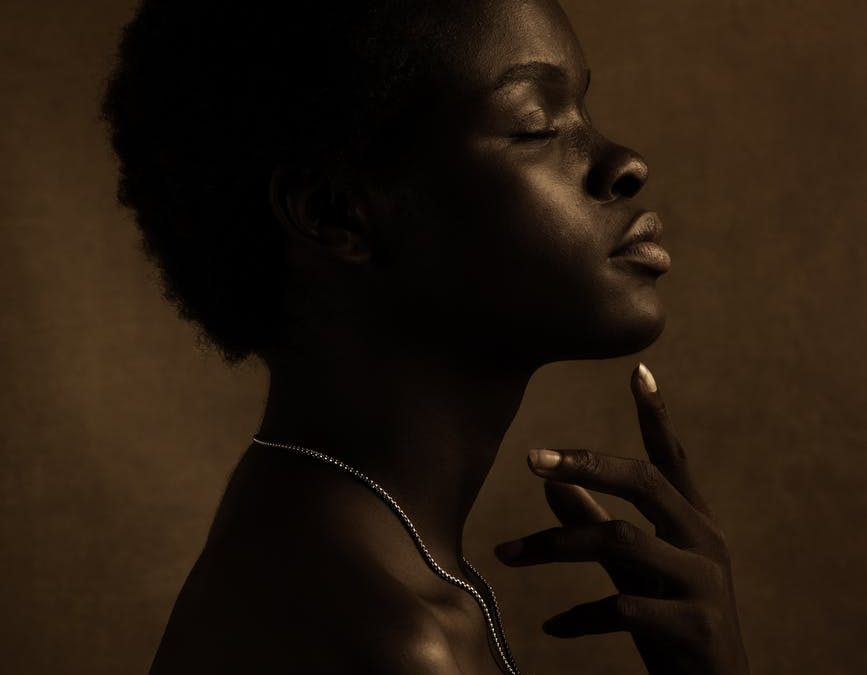 One Poem By Uchendu Njionye

Eboquills, 1 month ago
0
1 min

read
105
Agatha
Agatha was an ocean
In whose salty solitude fishes won't survive
neither did her tranquil shores desire company
Her soothing breeze was a
Sorrowful emission of stretched sigh
and an outburst of jeopardy
But oceans are beautiful even in storms
She continued to glow in a coal mine
Bragging of mornings and love songs
Of parties and candle sauce
Of candles and glittering sights
To her inward detriment and anguish
Were unparaded occupants
For she was an apparatus
Romanced by a wimp,
Wiping her into a design
Of shameful matrimony
where each day begins with laying of curses
On her amalgamation day
Yet sips her steaming cup of silence
to avert societal pokes but her stinking corpse spoke
And death did them apart.
Read Also: The Moon That Never Bloomed, A Poem By Okoli Stephen Nonso
Contributor's Bio
Uchendu Njionye is an Art and Media Enthusiast, winner of the
Pengician Chapbook Prize 2020. He currently lives and writes from an empty room in the outskirt of Aba, Abia.

Eboquills
EBOquills is a literary platform, which aside from promoting African Literature, seeks to be a clinic for creatives and a spa for stressed and distressed artists. We want to take hundreds of writers from the shadows and place them in the spotlight. Send us your best writings and pressing questions. Check out the services we offer, we look forward to working with you on your next writing project.
Related posts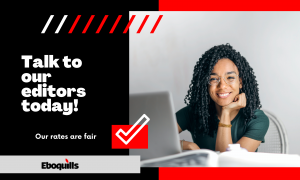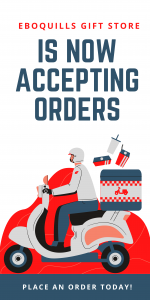 Facebook
What Is The Difference Between a Cover Letter and a Bio?
Preparing your work for submission to literary journals is sometimes scarier than the process of crafting those pieces of art. You are first faced with the challenge of selecting your best work ever from a pile of poems, if it is a poetry submission. Or you have to read, re-write and re-read your prose work before you send it out. Then almost immediately you have sufficiently edited your work, you are required to write a cover letter or/and a bio. What is the difference between a cover letter and a bio?
In this article, you will learn:
* Why writers write bios and cover letters
* What the difference between a bio and a cover letter is
* Examples of both and how to write each
eboquills.com/2020/05/27/what-is-the-difference-between-a-cover-letter-and-a-bio/
...

See More

See Less
Twitter
Our Writer Crush this Wednesday is Chidera Ihekereleome-Okorie!

She recently won first place in the Nigerian NewsDirect @NigNewsDirect Poetry Prize, 2020 and was appointed Poet Laureate

Congratulations to the amiable poet!

#WCW #WritingCommnunity #poets #writers #eboquills
"This body you see
was once a guesthouse to pain..."

Self- Portrait as a Body By Joshua Effiong

Ever had a poem touch your soul in all the right places? Read this poem by @JoshEffiong
https://eboquills.com/2021/04/13/one-poem-by-joshua-effiong/

#poetry #WritingCommunity #poem #eboquills
Have you been looking for opportunities to showcase your writing? We curated some free-to-enter #writing #contests you could enter this month of April!

https://eboquills.com/2021/04/03/writing-prizes-contests-to-enter-this-april/

#eboquills #aprildeadlines #WritingLife #WritingCommunity #writingcontest
Load More...