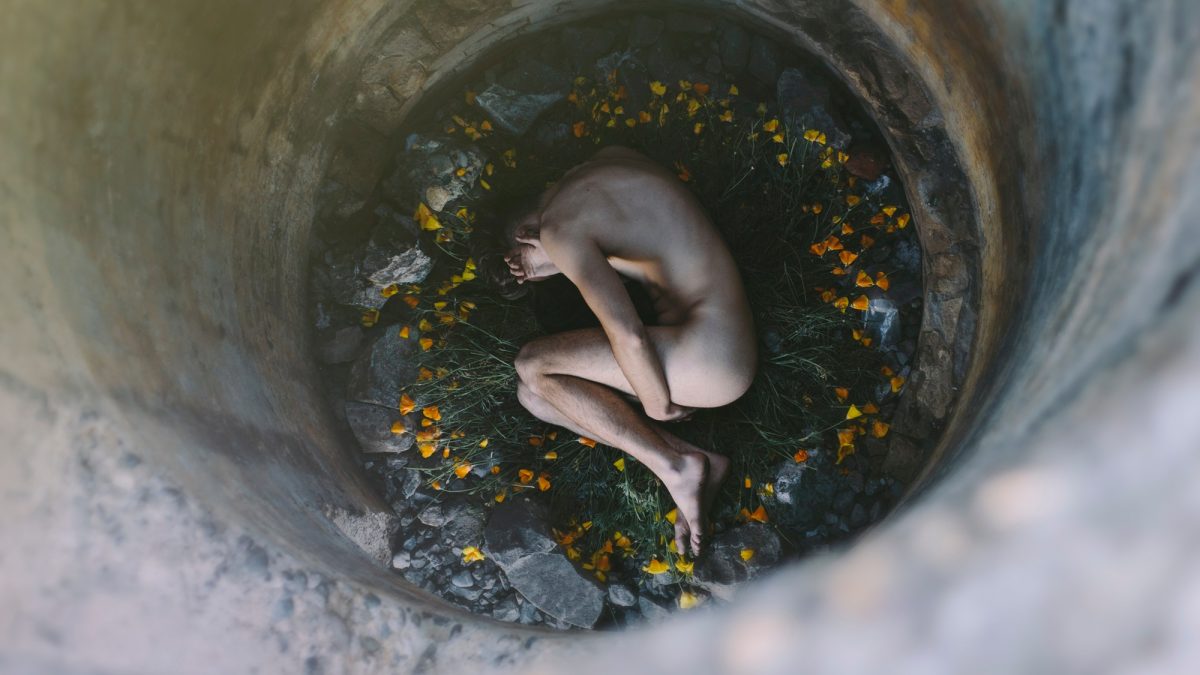 Gideon Emmanuel: Cobwebs

Eboquills, 3 years ago
0
1 min

read
580
How do our lives dangle in the scale of fate,
Scared of a balanced end in the trap of death
How does our conscience lay ambush to our trust
And our mistakes like preys, lay
When shall our thoughts be free from lust
And our minds flow like a ceaseless river
When shall we start to weave our own dreams & stop relying on unyielding visions

The mind is like an unwoven thread
Bonded by lines of intertwined thoughts
As humans, our hands are tied to misled us When we lay like a potter molding wrong ideas.
We lay like spiders in a trap,
Encircled by our negative thoughts like a web-
We are the snares we try to be free from
Because we have tangled our own thoughts
GIDEON EMMANUEL is a budding poet who teaches English and Literature. He is also the coordinator of a group chat WRITER'S HOSTEL. He finds solace in writing, studying, listening to people's plights and in turn, giving them some soothing motivational speeches.
Photo Credit: Pexel.com

Eboquills
EBOquills is a literary platform, which aside from promoting African Literature, seeks to be a clinic for creatives and a spa for stressed and distressed artists. We want to take hundreds of writers from the shadows and place them in the spotlight. Send us your best writings and pressing questions. Check out the services we offer, we look forward to working with you on your next writing project.
Related posts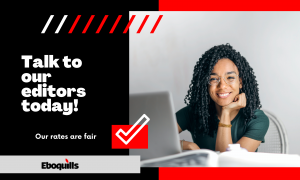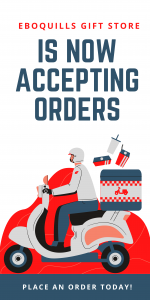 Facebook
Eboquills
Helping writers achieve their writing goals

Let us be your plug for any form of writing, editing and writing consultancy.
SUBMITTED TO CỌ́N-SCÌÒ MAGAZINE YET?
CỌ́N-SCÌÒ MAGAZINE is accepting original poetry, prose (fiction and non-fiction), art, and photography for Issue 2/Volume 1 [July 2022] until June 30th. The theme of this issue is "Identity."
"The question, "Who are you?" is surprisingly one of the most difficult to respond to. Names and tags and titles quickly come to mind. Religion, gender and sexuality are some other classifications with which we try to define our identities.
But these taxonomies fail to reach the depth of what makes us human. Who we are is beyond biometrics or nomenclature—these are mere masks, mists over our essence. What attribute or feature really defines the true nature of a person beyond their identity— gender, sexuality, religion, ethnicity, tribe, spirituality?
We love it when a story takes us to a part of the world, or a state of mind, somewhere we'd otherwise not have access to; stories that we can deeply connect with; stories that have the power to echo in our minds long after reading and that reveal our humanity..."
Find details on guidelines and payment below: eboquills.com/2022/05/31/call-for-submissions-identity-con-scio-magazine-issue-2-vol-1-july-2022/
...

See More

See Less
Twitter
Issue 5 is LIVE! Guest editors: @malingose, @WillieKinardIII & @postcolonialchi. Cover: Alex & Frans Odicky. Illustrations: @cocoette_. Stories, poems, essays & photos from Kenya, Nigeria, Trinidad & Tobago, Ghana, Sudan, St. Lucia, Zimbabwe, & more
http://lolwe.org/issue-5/
my poem "A Travelogue: The Grief & Ruins Outside our Walls" is now published on Eboquills. @eboquills

click link to read full poem 🖤🥂https://eboquills.com/2022/05/20/one-poem-by-olowo-qudus/
Check out this list of #opportunities for #writers (see link). The #deadlines are in May 2022, so roll up your sleeves and get to work.

Best wishes! https://eboquills.com/2022/05/07/opportunities-for-writers-with-deadline-in-may-2022/
Load More