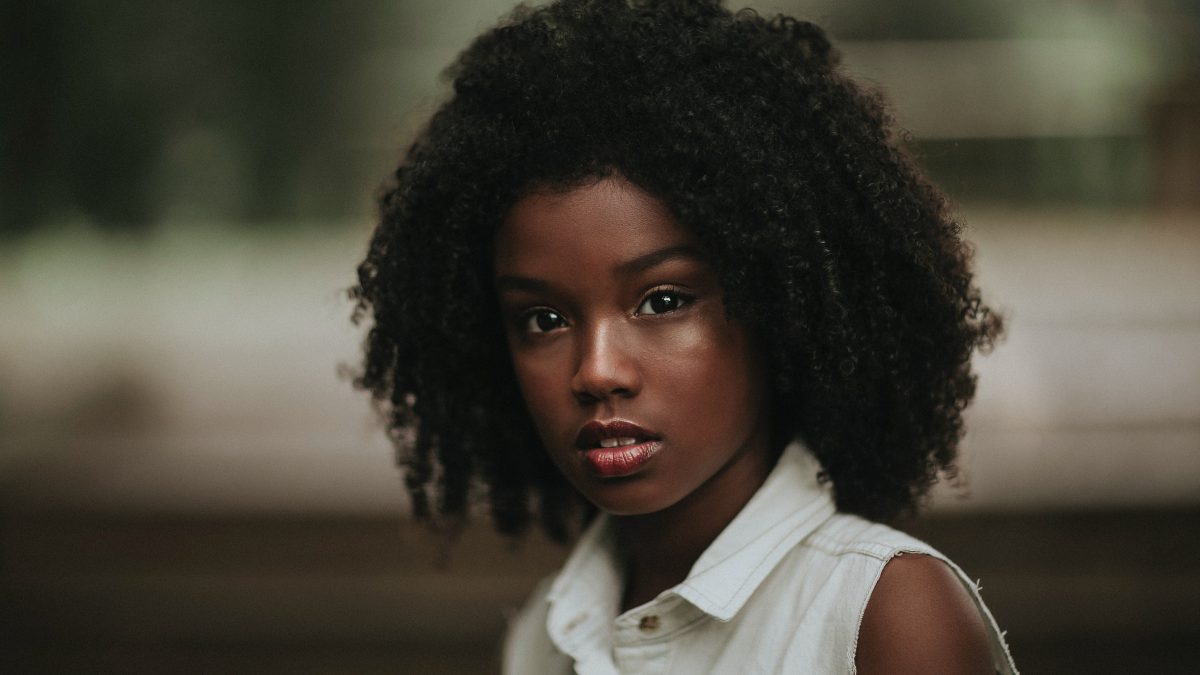 The Moon That Never Beamed By Nigerian Poet Ókólí Stephen Nonso

Eboquills, 4 months ago
0
1 min

read
215
For Neme
The moon I sketch is a grieving heart
that had never beamed—- never
even to our ancestral river (Eziudo).
That confluence, where the kindred spirits
of Udeh & Okoli once drank from.
Neme!
Yours is like a sun whose rays did not peep
through the corners we never knew—
the corner beside the plantain leaves
where Eriama once lived till she dropped her bones,
& returned her dry flesh to mother earth.
Neme!
Mamie said death is a baby, it grips our hand
and leads us tenderly to the grave.
But your body misinterprets darkness for night,
& you waved us good night.
About The Author
Ókólí Stephen Nonso is a Nigerian writer whose poems have previously appeared in Feral Journal, Ngiga Review, Praxis Magazine, African writer, Adelaide Literary Magazine New York, The Quills, and elsewhere. He's a joint winner of the May 2020 Poets in Nigeria (PIN) 10-day poetry challenge, and also the first runner up in the Fresh voice Foundation Poetry contest 2020. His short story has appeared in Best of African literary magazine. You can say hello on Twitter @OkoliStephen7.
Photo by Misha Voguel from Pexels

Eboquills
EBOquills is a literary platform, which aside from promoting African Literature, seeks to be a clinic for creatives and a spa for stressed and distressed artists. We want to take hundreds of writers from the shadows and place them in the spotlight. Send us your best writings and pressing questions. Check out the services we offer, we look forward to working with you on your next writing project.
Related posts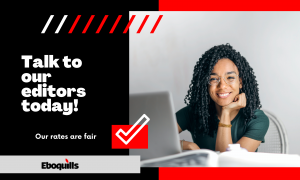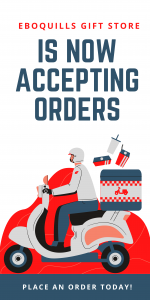 Facebook
A Complete Guide For Submissions to Literary Journals
As a writer, submitting to literary journals is nearly as important as writing because these journals showcase you to one fraction of the literary world, which ordinarily may not have a sip of what you brew except for the exposure of certain journals. Literary journals go like, Hollup! Look what we've got here!! One more amazing talent!!! Getting one's work to pass every level of editorial screening before an acceptance is definitely not an easy thing. This is especially so for writers who are new to submitting to journals, ezines, and other platforms. Are there any tips to increase your chances of literary journal acceptances? Let's help you get a literary journal acceptance!
A couple of weeks ago, a writer requested that we write on submitting to journals and give general suggestions on how to write pieces that can catch an editor's eyes. We gave this a thought and we have come up with a list of suggestions on what to do before and while and after submitting to any literary journal. There are hundreds of literary journals out there eager to publish new voices and extra-ordinary pieces but why do thousands of writers get rejection letters daily? Are all those thousands of writers writing trash? Are the editors sadists who want to see writers become morose and depressed? The answer to these two questions is one big NO. The reasons for rejections vary and some of them are for the tiniest details which writers overlook.
A literary journal acceptance is one thing writers want to wake up to daily. Oh, the thrill! The momentary feeling of fulfillment and joy which echoes in the quietness of your writing space. This thrill can make you stay up for an extra hour to write at night. It is true that we write, first for ourselves, then for others but then, it is such a joy for people to identify with what you write and want to show it to an audience.
Some years back, an editor gave his remarks about the entries of a certain writing contest where entrants were instructed to write a maximum of 400 words. Many people didn't make the shortlist because they wrote more than the required word count. Writers are people who should be able to pay attention to details and carefully spread their creativity only as far as allowed. Wondering how to get your work on as many literary journals? Here are some tips!
eboquills.com/2020/04/24/a-complete-guide-for-submissions-to-literary-journals/
...

See More

See Less
Twitter
In "One Last Prayer", Victor Femi-Lawal, @vickthurfl01, weaves a moving requiem for victims of the Lekki massacre. He describes that night as the night when "blood ...seeped from the scourged skin of October the 20th.

https://eboquills.com/2021/01/16/one-last-prayer-a-poem-by-victor-femi-lawal/

#poetrycommunity #poems #TBThursday
Our #wcw this #Wednesday is Amanda Gorman @amandangorman, the United States' first-ever youth poet laureate, who recited a #poem at the inauguration of President @JoeBiden & V.P @KamalaHarris

Amanda inspires many young #poets around the world.

#BidenHarrisInauguration
Our #MCM for the week is Wale Ayinla @Wale_Ayinla, whose chapbook, "To Cast a Dream", was selected as winner of 2020 Toi Derricotte & Cornelius Eady Chapbook Prize! The award-winning book will be published by Jai-Alai Booka @jaialaibooks later this year.

#poetrycommunity #poets
Load More...