Hush: A Short Story By Nweke Ozioma Ruth

Eboquills, 4 months ago
4
4 min

read
401
Darkness was starting to set in the beautiful city of Lagos. The sky was filled with dark clouds, heavy with rain. The trees swayed from left to right and in whatever direction the wind tossed them in. A soft silence hung over the entire area. There was hardly any human in sight, just a few traders who were packing up their wares for the night.

The street was lined with small tightly packed houses with roofs that were already rusting and walls that had peeling paints. In the distance, thunder clapped loudly and a few crickets could be heard screeching. The fowls had gone home to roost and so only a tiny clucking sound could be heard from the barns of those who had fowls.

The wind grew stronger, and the trees moved even more violently. A few minutes later and heavy rain poured down in torrents. Anyone who was left outside hurriedly ran into their houses or shelter to keep the rain from getting them wet. Papa Chiemerie sat in the corner of the one-room apartment he had rented for his family who was now soundly asleep on mats they had placed side by side. He had an oil lamp set on an upturned basin to give him light. He sighed for the umpteenth time and let the tears that were threatening to flow freely like the dirty rainwater that was starting to fill the gutters outside.


A quiet starring caught his attention and then he wiped his face as his wife sat up in bed, clutching her bulging stomach and wiping saliva that had spilled from the corners of her mouth. She yawned loudly and slapped her right hand in a bid to kill a mosquito that perched on her left arm.


"Papa Chiemerie, why are you awake?" she yawned again and wiped the sleep from her eyes. She looked really tired and worn out.


"Mama Chiemerie, go to sleep, I am just listening to the sound of the rain. I would soon join you. " he waved his hand lightly as if to tell her she was disturbing him.


"What do you mean you are listening to the sound of the rain? Please come and sleep, you know you have to go to site tomorrow."


"This woman, leave me alone, you are disturbing me. Go to sleep, look at how heavy you are and you still have strength to argue."


"Okay, if you insist, I would go to sleep, I have to get up early anyways and go to the fish market. Goodnight. "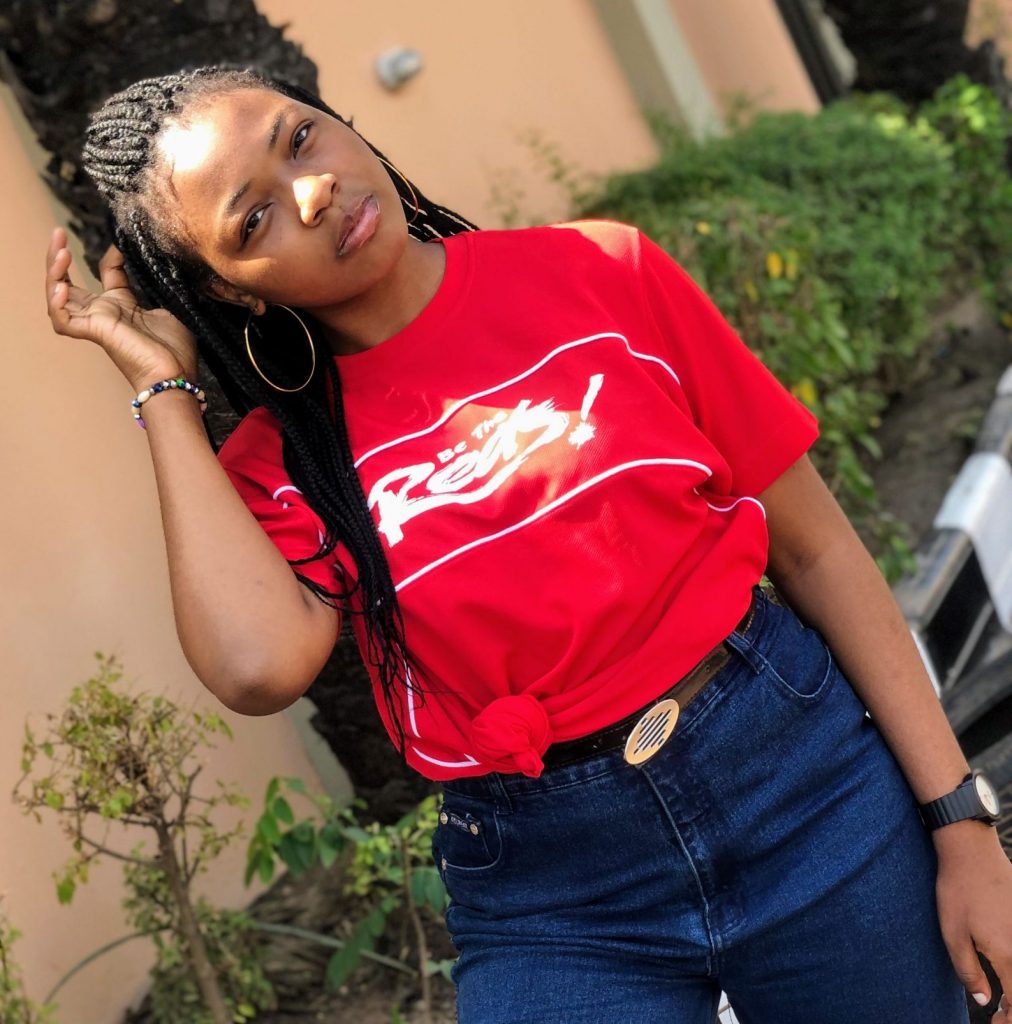 Papa Chiemerie sighed as he watched his heavily pregnant wife, roll over and drift back to sleep. He thought how beautiful she was when they had first met, now she looked a shadow of herself. She used to have a shiny ebony skin, and always wore a beautiful smile that was accentuated by her perfect diastema. Her broad shoulders cradled a chest that swelled with feminine pride. Now she was a fat woman with a face that was laden with wrinkles and worry lines. Her body was now frail and weak from all the children she had, had to carry and her back ached from all the farm work and trading she had to do to support his family.
The world was unfair to him and he knew it. This was not the life he planned for himself but somehow he had ended up here. The oil lamp was slowly giving up as the night got darker and the rain got heavier. Sadness crept slowly into his heart and stole all the peace that lay therein. He turned off the lamp and stretched himself out on the mat. Slowly, he drifted to sleep.
About The Author
Nweke Ozioma Ruth is a young Nigerian with a passion for writing, photography and medicine. She has had her works published in magazines like Unbound, Kalahari Review, European Sting.
Photo by Vlad Bagacian from Pexels

Eboquills
EBOquills is a literary platform, which aside from promoting African Literature, seeks to be a clinic for creatives and a spa for stressed and distressed artists. We want to take hundreds of writers from the shadows and place them in the spotlight. Send us your best writings and pressing questions. Check out the services we offer, we look forward to working with you on your next writing project.
Related posts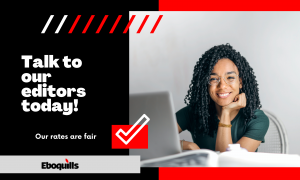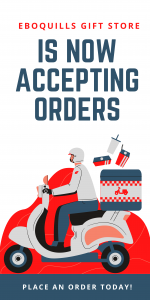 Facebook
A Complete Guide For Submissions to Literary Journals
As a writer, submitting to literary journals is nearly as important as writing because these journals showcase you to one fraction of the literary world, which ordinarily may not have a sip of what you brew except for the exposure of certain journals. Literary journals go like, Hollup! Look what we've got here!! One more amazing talent!!! Getting one's work to pass every level of editorial screening before an acceptance is definitely not an easy thing. This is especially so for writers who are new to submitting to journals, ezines, and other platforms. Are there any tips to increase your chances of literary journal acceptances? Let's help you get a literary journal acceptance!
A couple of weeks ago, a writer requested that we write on submitting to journals and give general suggestions on how to write pieces that can catch an editor's eyes. We gave this a thought and we have come up with a list of suggestions on what to do before and while and after submitting to any literary journal. There are hundreds of literary journals out there eager to publish new voices and extra-ordinary pieces but why do thousands of writers get rejection letters daily? Are all those thousands of writers writing trash? Are the editors sadists who want to see writers become morose and depressed? The answer to these two questions is one big NO. The reasons for rejections vary and some of them are for the tiniest details which writers overlook.
A literary journal acceptance is one thing writers want to wake up to daily. Oh, the thrill! The momentary feeling of fulfillment and joy which echoes in the quietness of your writing space. This thrill can make you stay up for an extra hour to write at night. It is true that we write, first for ourselves, then for others but then, it is such a joy for people to identify with what you write and want to show it to an audience.
Some years back, an editor gave his remarks about the entries of a certain writing contest where entrants were instructed to write a maximum of 400 words. Many people didn't make the shortlist because they wrote more than the required word count. Writers are people who should be able to pay attention to details and carefully spread their creativity only as far as allowed. Wondering how to get your work on as many literary journals? Here are some tips!
eboquills.com/2020/04/24/a-complete-guide-for-submissions-to-literary-journals/
...

See More

See Less
Twitter
In "One Last Prayer", Victor Femi-Lawal, @vickthurfl01, weaves a moving requiem for victims of the Lekki massacre. He describes that night as the night when "blood ...seeped from the scourged skin of October the 20th.

https://eboquills.com/2021/01/16/one-last-prayer-a-poem-by-victor-femi-lawal/

#poetrycommunity #poems #TBThursday
Our #wcw this #Wednesday is Amanda Gorman @amandangorman, the United States' first-ever youth poet laureate, who recited a #poem at the inauguration of President @JoeBiden & V.P @KamalaHarris

Amanda inspires many young #poets around the world.

#BidenHarrisInauguration
Our #MCM for the week is Wale Ayinla @Wale_Ayinla, whose chapbook, "To Cast a Dream", was selected as winner of 2020 Toi Derricotte & Cornelius Eady Chapbook Prize! The award-winning book will be published by Jai-Alai Booka @jaialaibooks later this year.

#poetrycommunity #poets
Load More...