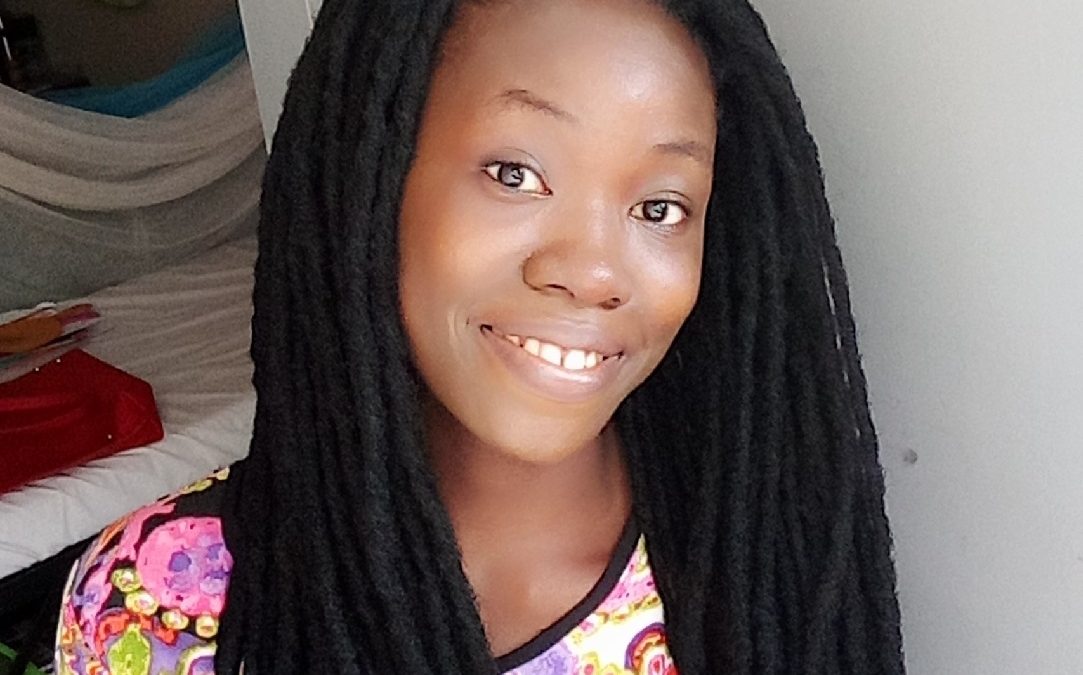 Poets in Nigeria (PIN) is Nigeria's foremost initiative for poets, whether greenhorns or established poets. The initiative is committed to supporting all Nigerian poets with every year loaded with interactive contests and programs. PIN Literary Interviews Moderator Semilore in this interactive session with Ehi-kowochio Ogwiji discusses poetry and her creative journey so far.
1. It's a great pleasure having to interview you. Please can we meet you?
Thank you, Semilore. My name is Ehi-kowochio Ogwiji. I am a creative writer, literary blogger at EBOquills, a content strategist, and SEO editor. Also, I am an alumnus of Nigeria's premier university where I studied Agricultural Extension & Rural Development. That, in addition to the fact that as a Benue State indigene, who I like to believe has 'farming' coded in my genes, I sometimes refer to myself as a farmer. (Laughs).
2. Your love for poetry is unquestionable. Why poetry?
Well… I am not a person of many words. I like to go straight to the point and say a lot with very few words. Poetry readily presented this vehicle and I hopped on. I also love the way poetry allows words to exist in its gaseous state. The volatility of words, how it bombards the walls of whatever 'container' it is placed in, is not found in scientific writing, prose and other genres. I must add that those close to me may not say that my love for poetry is unquestionable. Sometimes, I feel I should be writing something else- the things which get an eager embrace from all- but writing poetry, for me, is much like an OCD. Even though, I exorcised 'poet' from my bio sometime in 2017, I have continued to write more and more poetry. I think mine is similar to the case of someone who fate casts for a role, does he/she any option but to be on set? So, I am here. I doubt if I would be leaving anytime soon.
3. Can you vividly recall the title of the first poem you ever wrote? Tell us about it and how you landed into poetry writing
I tried to write poetry when I was about 11 or 12. I do not remember the exact words of the 4-versed poem but I know it's about the correlation between lots of sleep and failure. It was inspired by Proverbs 6. As I showed off my first ever poem, someone told me that great poetry had to rhyme and that put me off completely. Until 2015, when I read Niyi Osundare's "The Word is an Egg" as part of my course work in the university. It became clear that poetry didn't have to be complex or written in knotty diction and I took a chance on myself again. My reunion with poetry in my university days seems to be the best thing that happened to me in school. And Niyi has remained my favorite poet ever since.
4. As poets, some of us tend to look at stylistics. How would you describe poetry in relation to your style?
On stylistics, I say this is what marks everyone out. What we brew as poets must have a unique taste. And this unique taste is pretty much what everyone who enjoys great poetry looks out for. Speaking of my works, simple and sublime are two words that I would love anyone who reads me to label my works with. I want my art to be able to say something to the literati and the laymen. As Tolu Akinyemi puts it, I want to write poetry that would be loved even by people who hate poetry.
Read Also: How I Stopped Being a Closet Poet
5. What is the writing process like for you?
My writing process begins with choosing a theme. But if it is for a themed contest, I proceed to the next step, which is brainstorming. I brood on the theme for days. Try to look at all the hideous parts of it and scribble down my thoughts. Sometimes it takes me days or weeks to go through this process. I also like to have a lot of quiet while writing. Other times, I run into a poem as I go about my day, read a social media post or read a book. I like to believe that those who we meet daily, are living out poems they do not know how to write and there are poems everywhere waiting to be harvested. This makes getting writing ideas easier for me.
6. How do conclude that you are writing a poem and how do you develop from a word into lines?
Nowadays, 'whatever' can be called a poem. And since I do not like to argue with the creator how his creatures should be named, I just read and savor the art without minding the label. So, if for instance, someone says, "here is one of my poems which I'd like you to review" and I dive into it and find a congregation of motivation quotes arranged in clean pews of lines and verses, I refrain from saying it isn't a poem. As for me, every poem begins with a thought, it forms into a line. Which I sometimes write out or simply reflect on for days, sometimes weeks, until this metaphorical line takes me by the hand to a valley of reinforcing imageries. It is at this point that I know that a poem is dilating my pen's cervix. In addition, poetry has a certain magic and when I do not find those things which make me sigh, or make my eyes broaden with shock in something I have written, I do not like to call it a poem.
7. What is it like managing your website EBOquills?
EBOquills has been for a few years now. It started out as Paul Okoli's idea. This chemical engineer friend of mine who became fond of my works called it Poetryhub in March, 2017. Then I thought a more encompassing name was more appropriate and renamed it EBOquills in 2018. EBOquills has continued to grow and the most prominent of its evolution is that it went from a personal blog to a literary platform which aims at helping writers achieve their writing goals, while paying attention to their mental health. Various literary platforms are concerned with giving info to writers, their mental health arising from various craft issues is not really dealt with. This is the void we hope to fill because we figured that this might be one reason why we have continued to lose young writers to suicide every year. Managing EBOquills has been interesting. It's such a joy to provide a platform for other writers and see thousands of visitors read them per month. It has cost me money and a lot of my time but I love the parts of me, I am discovering just by holding things down at EBOquills. However, I am looking to place a call for volunteers in a short time. The EBOquills vision is a huge one and it needs other devoted big minds.
8. There is not an abundance of female poets. What is your take on this?
I have seen similar comment making rounds on social media. And I ask, do we 'need' an 'abundance' of female poets? Or is this just another case of gender-balancing permeating our poetry community? Look, I do like to see women do great things and break records. I just want us to get it clear, do we have a database of poets? Is it the visibility of poets which is characterized by winning awards, honorable mentions, catching the eye of the international poetry community that we are using as a backdrop for this assertion? If the latter is the case, then we need to remember that just as Lesly Arimmah said, "awards are not any writer's entitlements." It might not be a case of no abundance of female poets, it might be a case of invisibility. No one or nothing has turned the spotlight on them female poets. And if such is the case, maybe we need to organize all-female competitions or fellowships. Like Mr. KIS did in May, 2017 for BPPC, Scribble the Future did the same in 2016, and The SprinNg Women Author's Prize is doing this right now. We might arrive at a completely different conclusion if we had more all-female poetry contests.
9. Given that you schooled in Ibadan and live in Gboko. Does culture have an influence on your art
Culture does have an influence on my art because when I write, I do not hold back anything. Like Pamilerin Jacob wrote in one of his poems "I do not want to die with poems hidden under my fingernails". I put all of such as is needed of my experiences, observations, knowledge, into any given piece. I particularly love to read things with an African flavor. Listening to my dad, asking my mom questions about the Idoma people has helped. For instance, my poem, SOLITUDE is not all fiction. My family and I have lived in Gboko, amongst the Tivs for more than 2 decades and although we do not mix a lot, I schooled there and spent most of my life there. I should also add that moving to Ibadan was not my first contact with the Yorubas. My childhood best friend, Bose Adenrele, and several of my schoolmates at Bethel International School are Yorubas. I guess my friendship with them influenced my decision to go to Ibadan where the seedlings of this innate art were nurtured.
10. Have you ever entered for the Nigerian Students Poetry Prize (NSPP) or any poetry contest organised by Poets in Nigeria Initiative?
I entered NSPP from 2017-2019. My first entry was not carefully thought out. I simply copied one of the random things I write on Facebook, slapped a title to it and sent it. In 2018, my entry A TALE OF MIGRATORY LOCUSTS & THE HOLOCAUST made top 100. And in 2019, my poem, AN ARTEFACT OF A GROIN WAR made third place. I also entered my poem, A LETTER TO DAWN for the maiden edition of the Ken Egbas Poetry Prize and it made second place. My piece also made the shortlist for Poetically Written Prose in 2018. Since 2017, I have entered nearly all of PIN's contests and I must say that they were/are everything awesome and they make sure to remit prize monies immediately.
12. You were second-place winner for KEN EGBAS PRIZE FOR FESTIVAL POETRY CALABAR 2017. Please share your joy and experience attending the festival for the first time.
Funny how I hardly archive memories of these moments. I think it was good. Writing "A Letter to Dawn" had me assuming a masculine persona and it was amazing to learn that it made the shortlist and then second place
13. Would you be willing to attend FESTIVAL POETRY CALABAR this year?
I would like to, but the roads are so horrible now. If there's an alternative means to get there, I would avail myself. Calabar is such a beautiful place.
14. What Nigerian poet or poets do you love to read?
I love to read Niyi Osundare. His poems are never short of the magic of poetry, no matter the theme. I also love to read Pamilerin Jacob, Samuel Adeyemi, Jide Badmus, Madu Chisom, Tolu Akinyemi, Titiloupe Sonuga, Dike Chukwumerije, and several others.
15. What in your opinion is the place of poetry as a genre of literature in our Nigeria? What future? What opportunities for Poets?
Poetry as a genre of literature has seen a re-awakening that is sometimes shocking, considering how unpopular it was some time ago. This awakening is such a great development. It shows that we have more thinkers and people who are mastering language in this generation of ours which has a penchant for celebrating narrowmindedness. Since many more people are learning to write poetry, the future is more likely to meet poetry at the focal point of Nigerian literature. Contemporary poets have many opportunities to seize, from contests, to spoken word gigs, to fellowships, and paying poetry journals. Versatility would be very key to making the most of these opportunities.
16. What's your opinion about Poets in Nigeria as a vanguard of poetry renaissance in our country?
PIN has been doing great with putting poetry in the spotlight. The NSPP press briefing for instance which makes it to national TVs and dailies is just one of the many reputable contests and poetic activities lined up for each year. PIN makes no ethnic segregations and they succeeded in uniting young poets from every part of the country. The Poets In Nigeria Initiative is indeed the vanguard of poetry renaissance in Nigeria.
17. How would you want to round off this interview?
I would like to end by saying, being a great poet is not something that happens at the snap of fingers. It takes a special sort of commitment. I doubt if there is any way to catalyze your growth. You only have to keep at it. Let every rejection spur you. If you need to take a break sometimes, do so but come right back at it. Be patient with yourself. Read about the growth curve and be familiar with the phases of growth you will go through. I know technology has normalized the culture of haste. For instance, in the past, you have to stand still for about 12 minutes before taking one photograph, now at one click and you are there. Steve Harvey said, if success were a building of many storeys, there is no lift, and one has to take the stairs. You will get tired at some point; rest, don't stop!
18. If we give you an opportunity of saying something about Poets in Nigeria, what would you say?
Poets In Nigeria is a big family where there is enough warmth for every poet and poetry enthusiasts. Sir Eriata, the Merchant of Poetry, who has been gallantly presiding the initiative has become a father to many of us. His impact on young poets is very germane to the discovery of many more new talents. Poets in Nigeria encourages those interested in the poetry craft in many ways and there is hardly anyone of us who can tell the story of our poetic sojourn without mentioning the initiative.
19. Please would you mind leaving us with few lines of poetry (10 lines max)
Let me share an excerpt from LOST COIN, a poem in my forthcoming chapbook, which would be out on the WRR site in the next couple of months.
Lost Coin
…
The communion tray gets
To me, down in the pew,
I refuse the 'body'/ 'blood'.
Because I am not a cannibal
The preacher's sermon,
A bowl of wriggling worms;
My soul stands between starvation
And salvation
Eboquills
EBOquills is a literary platform, which aside from promoting African Literature, seeks to be a clinic for creatives and a spa for stressed and distressed artists. We want to take hundreds of writers from the shadows and place them in the spotlight. Send us your best writings and pressing questions. Check out the services we offer, we look forward to working with you on your next writing project.
Related posts