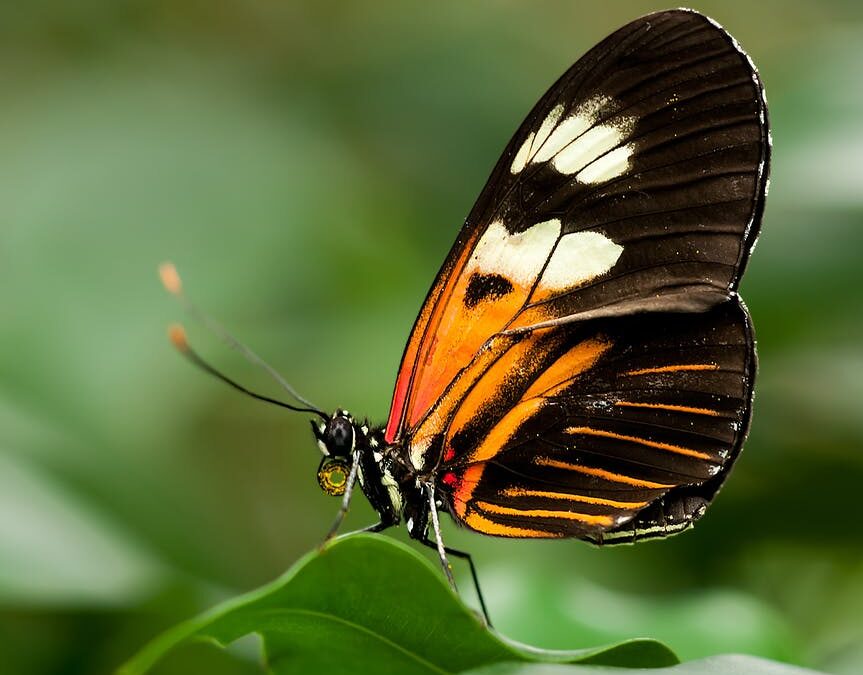 One Poem By Liberian Poet, Benyeakeh Miapeh
Eboquills, 1 year ago
1
2 min

read
575
"Listen" by Benyeakeh Miapeh is an erudition about the complexities of nature. It urges humans to pay more attention to the sounds of nature. This Liberian poet avers that there's positivity in the ways of nature, most of which man often makes negative conclusions about. "Listen" is a poem that calls for a rethink…
Kwaghkule, Jacob – Contributing Editor (Poetry)
Listen
When the lightning smiles,
let fear not boil your blood
for my voice will be deep in the thunder scream,
give ears when the cloud gets shadowy
and the rain is dancing on your roof,
listen to the wind when the trees dance
look beyond the wave of the oceans
as it chases itself off the shore,
for my eyes will be smiling in each tide
when the sun oozes down the ocean,
as hummingbirds sing lullabies,
as the wind stands still,
listen to those lyrics
from the sounds of crickets beneath your window
for  I'll be flying on the wings of a butterfly
listen to nature
for I am in every sound you hear.
to paint your heart with kisses,
Listen.
Contributor's Bio
Benyeakeh Miapeh is an aspiring young writer from Liberia. He's a student of civil engineering at the University of Liberia. He has his poetry works in many online magazines and on other websites such as PoetrySoup, Spillwords, We write Liberia, League of poets, and many others. He believes in expressing his thoughts through poetry.
Eboquills Ghostwriting Services
Are you a super-busy person who dreams to become an author? You do not need to wait until you retire from your regular 9-5 job to turn your author aspiration into a reality. Our ghostwriting services are here to help you achieve that. Sometimes, all it takes to be an author is an idea. A single blockbuster idea!
Find out how Eboquills ghostwriting services can help you turn your idea into a bestseller, here!
Eboquills
EBOquills is a literary platform, which aside from promoting African Literature, seeks to be a clinic for creatives and a spa for stressed and distressed artists. We want to take hundreds of writers from the shadows and place them in the spotlight. Send us your best writings and pressing questions. Check out the services we offer, we look forward to working with you on your next writing project.
Related posts