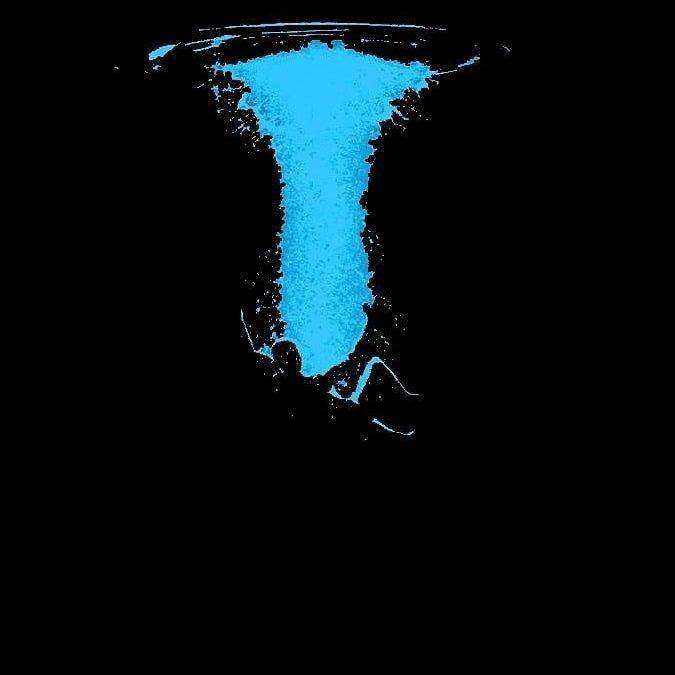 A Tale of Two Cowards

Eboquills, 2 years ago
0
1 min

read
858
Written By: Samuel Adeyemi
today, i am more splinter than bone,
more shard than glass. i would
rather break than bend for at least
there is a finality.
the pages of my life flip above the
candlelight; chapters charring to grey,
though the paper hasn't lowered into the
flame. isn't torture the greatest coward?
curse the night that refused to let me
drown with her dying light. i ask my prayer
to bring me the sting of a painless death,
to kiss anesthesia into my blood. but the
horizon opens up before my eyes. this
sempiternal calvary–it never ends.
watch me fail at each attempt & break
my chest against the stones I picked
to build–this is how the war becomes
the weapon, the antidote; the affliction.
i am furthest from you, my dear desire.
you sail so smoothly away & my ship
keeps sinking behind your grace.
if you are a drizzle, i am the lightning
that ruins. you, the language, i, a tongue
of chaos. i am the body of passivity.
an ocean of nothing. too empty to live,
so cowardly to die.
Samuel Adeyemi is a Nigerian writer and an effortless lover of literature. He uses his writings to communicate his life experiences as well as to express the things he wishes society to be aware of. Samuel hails from Kogi state and resides in Abuja. He writes from Lokoja, the city where he currently schools in. His poetry collection, Anxiety and Things that Shatter, can be gotten for free on the Smashwords website.

Eboquills
EBOquills is a literary platform, which aside from promoting African Literature, seeks to be a clinic for creatives and a spa for stressed and distressed artists. We want to take hundreds of writers from the shadows and place them in the spotlight. Send us your best writings and pressing questions. Check out the services we offer, we look forward to working with you on your next writing project.
Related posts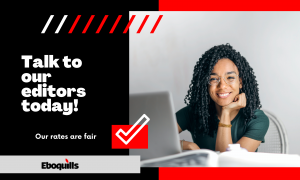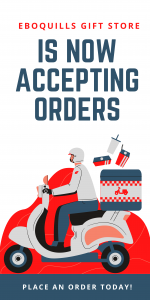 Facebook
Eboquills
Helping writers achieve their writing goals

Let us be your plug for any form of writing, editing and writing consultancy.
Alshaad Kara's poetry is a window into broken souls. His poem, "Ictus" leaves one marveling at how pain can be beautifully woven into poetry. It is a pleasure to share this incredible piece with you.
Kwaghkule Jacob – Contributing Editor (Poetry)
eboquills.com/2022/07/11/one-poem-by-alshaad-kara/
...

See More

See Less
Seen our list of writing opportunities with deadlines in July 2022?
Well, just so you know, hundreds of others writers on our mailing list received it over a week ago. You should subscribe too!
It's not too late to run through our list and push out the magic you have been creating in the quiet confines of your room.
We wish you luck as you do so.
#eboquills
eboquills.com/2022/07/05/opportunities-for-writers-in-july-2022/
...

See More

See Less
Two Poems By The Dark Poet
We are delighted to share these beautiful pieces. The Dark Poet's poems- "Uninvited Guest" and "Past Glory" – are lamentations of untimely encounter with death. Written in honor of victims of fate, these poems contain 'graphic pictures' of how people stepped out armed with hopes and dreams only to meet death. Enjoy!
Kwaghkule Kvip Jacob - Contributing Editor (Poetry)
eboquills.com/2022/07/04/two-poems-by-the-dark-poet/
...

See More

See Less
Writing is a lonely and mentally exhausting activity. From sourcing writing ideas, to the actual scribbling, all the way to seasoning it for your audience, the process is anything but exciting.
Do you have to do all of these alone?
At Eboquills, we are happy to help you edit your manuscript, ghostwrite your book, write a blurb for your book, and support you through the journey of becoming an author.
Get in touch today for personalized writing support.
Happy new week from all of us at Eboquills!
#editing
#ghostwriter
#betareader
#eboquills
#writing
...

See More

See Less
Writers' Jokes: Writers Living it up!
So, who told you that writers don't have fun or make fun of themselves? That person is wrong! Writers do have fun! They make fun of their art. They jest fellow writers, and they laugh at adjectives. We have compiled 36 writing and writer-quotes, just to prove that writers do live it up. Want to see writers living it up? Enjoy these 30+ writers' jokes compiled by Shalom Kasim in the link below.
eboquills.com/2022/06/21/writers-jokes-writers-living-it-up/
Have fun while at it!
...

See More

See Less
Twitter
Issue 5 is LIVE! Guest editors: @malingose, @WillieKinardIII & @postcolonialchi. Cover: Alex & Frans Odicky. Illustrations: @cocoette_. Stories, poems, essays & photos from Kenya, Nigeria, Trinidad & Tobago, Ghana, Sudan, St. Lucia, Zimbabwe, & more
http://lolwe.org/issue-5/
my poem "A Travelogue: The Grief & Ruins Outside our Walls" is now published on Eboquills. @eboquills

click link to read full poem 🖤🥂https://eboquills.com/2022/05/20/one-poem-by-olowo-qudus/
Check out this list of #opportunities for #writers (see link). The #deadlines are in May 2022, so roll up your sleeves and get to work.

Best wishes! https://eboquills.com/2022/05/07/opportunities-for-writers-with-deadline-in-may-2022/
Load More