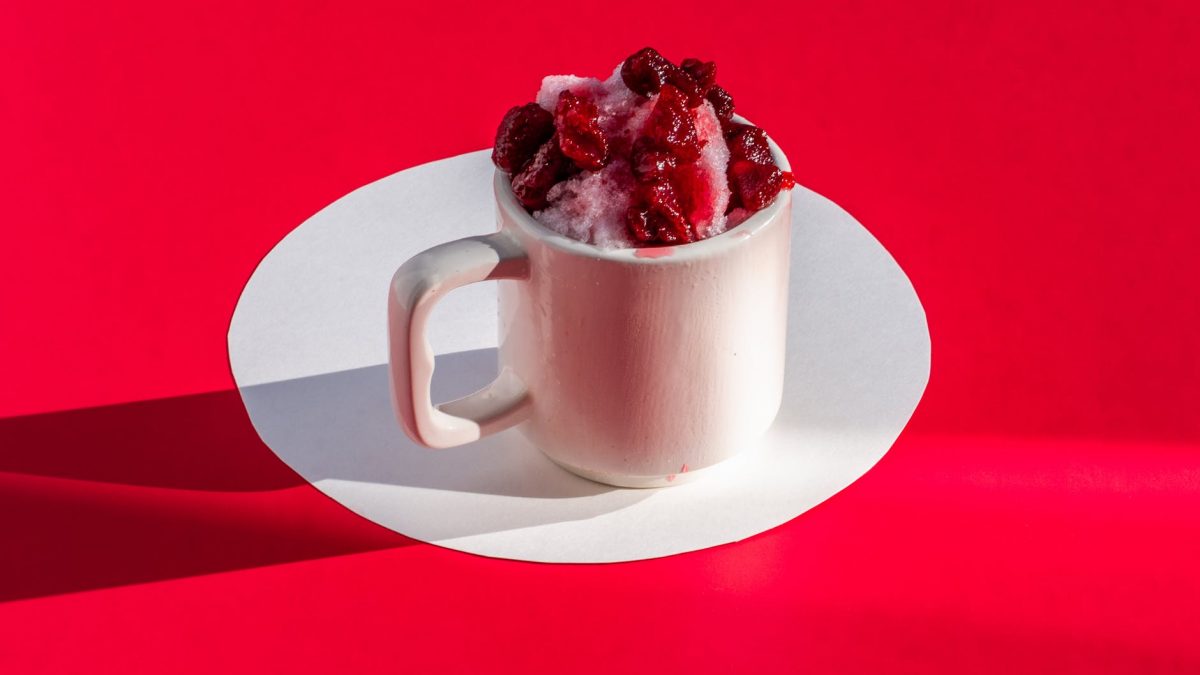 Two Poems By Bobbybryan Uzoma

Eboquills, 3 months ago
0
1 min

read
104
You never know what you get
earth is an exquisite restaurant
filled
with grumpy waiters.
you are either served meals
not listed on the
menu
or meals never
requested for.
but
if the greens stay green
& a not so
grumpy waiter waits your table
you could place an order for a
saffron risotto
&
get saffron risotto
with a
sticky toffee pudding
for dessert.
I know a rebel
everything is a weapon in the hands
of the rebel. serve him lies & watch it
become a gun in the armament of his
heart. he coughs terror & smokes fear from
the lungs in his skin. with the tip of his
conscience he tastes the air searching
for clues to his livelihood. today he dies
in the fields but tomorrow rises like
ash swayed by a promiscuous wind.
pronounce heart without thinking about:
red, black or purple blood.
define murder without gnashing the teeth
on your skin.
heart & murder—beloved equipments to the rebel.
one prevents his dying; the other buries bodies in
the sky—each cloud is a casket & the horizon,
his graveyard.
About The Author
Bobbybryan Uzoma is a twenty-five-year-old Nigerian writer. He is the author of a poetry book titled: The Artist, which he self-published. He is a Scrabble and Chess enthusiast. Before he begins any poem or project, he offers a prayer to The Muses; to seek inspiration and guidance.

Eboquills
EBOquills is a literary platform, which aside from promoting African Literature, seeks to be a clinic for creatives and a spa for stressed and distressed artists. We want to take hundreds of writers from the shadows and place them in the spotlight. Send us your best writings and pressing questions. Check out the services we offer, we look forward to working with you on your next writing project.
Related posts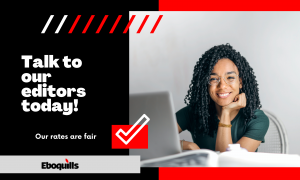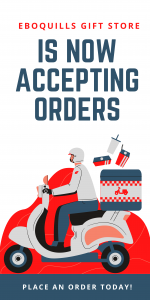 Facebook
What Is The Difference Between a Cover Letter and a Bio?
Preparing your work for submission to literary journals is sometimes scarier than the process of crafting those pieces of art. You are first faced with the challenge of selecting your best work ever from a pile of poems, if it is a poetry submission. Or you have to read, re-write and re-read your prose work before you send it out. Then almost immediately you have sufficiently edited your work, you are required to write a cover letter or/and a bio. What is the difference between a cover letter and a bio?
In this article, you will learn:
* Why writers write bios and cover letters
* What the difference between a bio and a cover letter is
* Examples of both and how to write each
eboquills.com/2020/05/27/what-is-the-difference-between-a-cover-letter-and-a-bio/
...

See More

See Less
Twitter
Our Writer Crush this Wednesday is Chidera Ihekereleome-Okorie!

She recently won first place in the Nigerian NewsDirect @NigNewsDirect Poetry Prize, 2020 and was appointed Poet Laureate

Congratulations to the amiable poet!

#WCW #WritingCommnunity #poets #writers #eboquills
"This body you see
was once a guesthouse to pain..."

Self- Portrait as a Body By Joshua Effiong

Ever had a poem touch your soul in all the right places? Read this poem by @JoshEffiong
https://eboquills.com/2021/04/13/one-poem-by-joshua-effiong/

#poetry #WritingCommunity #poem #eboquills
Have you been looking for opportunities to showcase your writing? We curated some free-to-enter #writing #contests you could enter this month of April!

https://eboquills.com/2021/04/03/writing-prizes-contests-to-enter-this-april/

#eboquills #aprildeadlines #WritingLife #WritingCommunity #writingcontest
Load More...