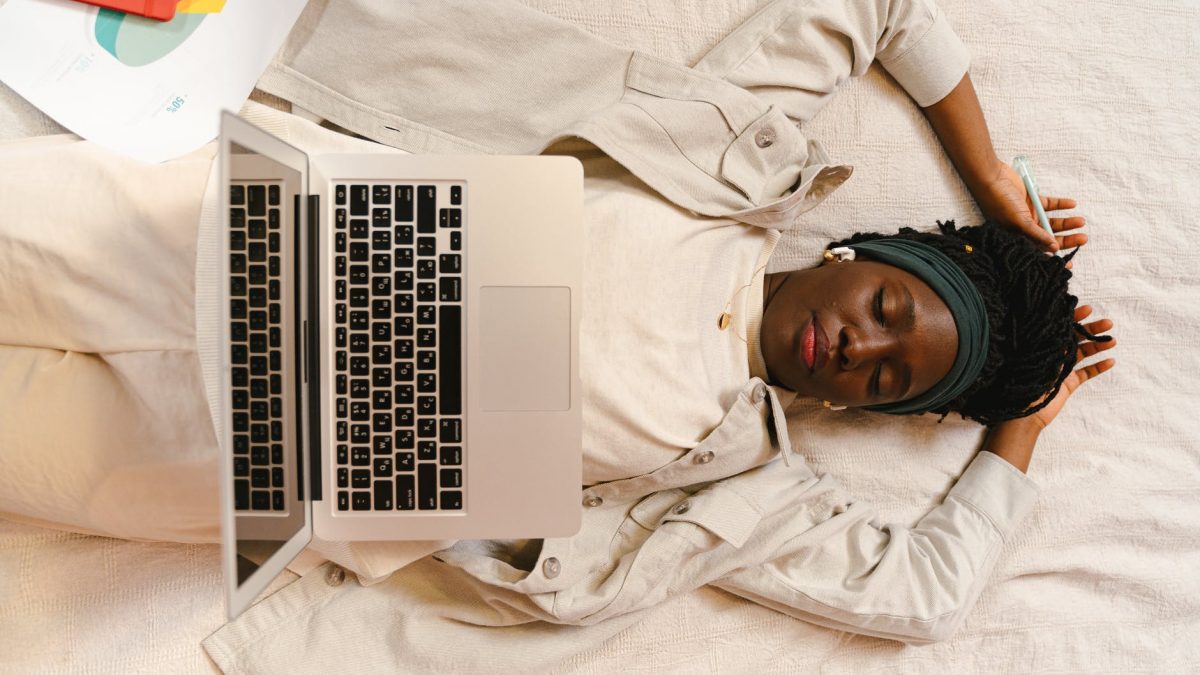 How Does it Mean to be Lazy? A Short Story By Joses Adewara

Eboquills, 11 months ago
0
4 min

read
545
The winter snow pouring at the balcony makes you fold yourself inside a thick blanket. Cold night offers you beautiful dreams. You press your chest to your bed, hugging your body, absorbing the bliss that comes with a harmattan. It is easier to discern a bad dream from a good one – if one hisses amidst snores, and wobbles in bed, tilting the body to find a better spot under the cover cloth, then one is having a dreadful night-time, probably a nightmare. A gloomy face and wrinkled eyebrows describe a nightmare better. But this night, you grin and giggle. At some points you laugh hard– so loud to interrupt other people's sleep. You mutter some words no one in the room grabs, but I believe they are sweet words – languages that are only recognized in the dream world.

At 5:00 am, alarm's voice rises from a corner, filling every empty space in the room. All you do is dance to its rhythm. It is not even funny. You choreograph your body to roll to the edge of the bed, stretching your arms in synchrony with the background tune, and then you throw your legs apart. That is the first response before the alarm faints. The second is a melodramatic scene. Lying supine, you cross your legs – one on the other, you stretch forth your two arms, in opposite directions, forming the shape of a cross. Now, you look like someone making oaths of full surrender to God. "Lord, please take me. I surrender my life to you." If you say this, the drama just would be a perfect scene.

The third time the alarm rings, you speak languages that do not exist. Someone else says you speak in tongues, but I do not want to agree. You grow tougher at the fourth cry. Let me be kinder with my words. You grow more creative as you master the functions of the alarm by pressing the 'dismiss' button. In a bit, you return to sleep. At the fifth cry, you only flex your index finger to dismiss it again. Like a mother trying to pacify her weeping baby by covering his mouth so he doesn't cry out loud, you kill the alarm's voice. Again. And again. Till the tenth cry when the alarm finally comes to a halt. Now, I'm amazed. Do alarms get tired? Do they give up? Or this one is just tired of you.

So, peacefully, you enjoy the rest of your sleep. Up till 11:00am. The sun's frown, through the window panes, lands on your head. When all cocks have retired from crowing, you crawl out of bed, yawning, blessing God for a new day; hissing, cursing the alarm for not being persistent enough. Now, I begin to wonder, if alarms have hands, would they ever spare you?

You jump out of bed to realize you've missed very important schedules. Last night, you promised your friend you would be at his place to help fix his computer first thing next morning. 6:00am is for morning devotion. Your boss at work orders you to be in office no later than 9:00am. Piles of unfinished chores wait for you. The items on your to-do list – the ones you scribbled on a white piece of paper last night – look you in the face. "You fool!!!" They gather words for you.

Today isn't the first day you get out of bed late. After multiple attempts of discarding this habit from your body, it always finds a way back. You recite your incantations, "Today will be the last day I will ever wake up late…" Your replica, surprised, looks you in the mirror and says, "Do you mean it? Say that again!" You repeat. Louder. Vibrating window frames and door hinges with your scream. "Say that before your alarm clock, next time," your replica in the mirror replies you.
Contributor's Bio
Joses Adewara is a creative writer, a seasoned poet, and a professional spoken word artiste. He is a critical and creative thinker who believes words are therapies to life's imbalance, but not cure.

He has published works on several platforms including Aceworld, Punocracy, Tush Magazine, and Writers Space Africa.

Whenever he isn't writing, then he's either reading or thinking. He regards himself as "a boy learning how to hold a torch in this dark world." He is a committed lover of God.

Eboquills
EBOquills is a literary platform, which aside from promoting African Literature, seeks to be a clinic for creatives and a spa for stressed and distressed artists. We want to take hundreds of writers from the shadows and place them in the spotlight. Send us your best writings and pressing questions. Check out the services we offer, we look forward to working with you on your next writing project.
Related posts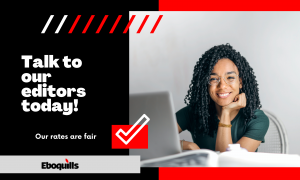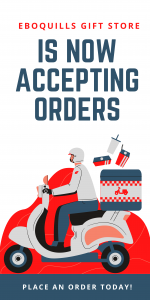 Facebook
Eboquills
Helping writers achieve their writing goals

Let us be your plug for any form of writing, editing and writing consultancy.
Have you got some writers in your corner, and you're wondering, 'what do these weirdos want?'
Well, Contributing Editor, Shalom Kasim made a list of 5 experiences (see link) every writer looks forward to and how you can help them get those experiences.
It is a very interesting read!
eboquills.com/2022/05/15/5-experiences-every-writer-looks-forward-to-and-how-to-help/
...

See More

See Less
Two Poems By F. O. C Ikwuemesibe
These two poems by F.O.C Ikwuemesibe are rich with relatable imageries that provoke reflection on the COVID-19 pandemic and environmental consciousness. Each line reverberates with a certain tenderness that is difficult to name. I am very delighted to share these beautiful pieces with you.
eboquills.com/2022/05/06/two-poems-by-f-o-c-ikwuemesibe/
Ehi Ogwiji
Editor-in-Chief.
...

See More

See Less
One Poem By Benue-born Poet, Samuel Nyiyongu
"Final Respect" by Samuel Nyiyongu is a microcosm that encapsulates the nuances surrounding burial ceremonies among the Tivs of Benue State, Nigeria. It laments and lampoons the neglect most old people suffer in their lifetime only to be given a warm recessional welcome when they return to dust.
Kwaghkule, Jacob – Contributing Editor (Poetry)
...

See More

See Less
It's May, that month when writers get to try again at publishing houses and contests. The amazing thing about contests and writing opportunities is that we do not have a bet on when the deal will hit. We've got to keep trying!
At Eboquills, we have made a list of writing opportunities to try this month. ABSOLUTELY free opportunities! Check them out:
eboquills.com/2022/05/07/opportunities-for-writers-with-deadline-in-may-2022/
...

See More

See Less
A Walk for the Words: 3 Things [+ 1] Every Writer Taking a Stroll Must Know!
Every writer taking a stroll either to clear their heads or hunt stories needs to read this beautiful piece by Eboquills Contributing Editor (Prose); Kasim, Shalom.
It is very light-hearted, humorous, and enriching tips for writers who take strolls to support their creative process. Everything you need to know to be safe on those strolls and idea-hunts are contained in this piece.
eboquills.com/2022/04/23/a-walk-for-the-words-3-things-1-every-writer-taking-a-stroll-must-know/
...

See More

See Less
Twitter
Check out this list of #opportunities for #writers (see link). The #deadlines are in May 2022, so roll up your sleeves and get to work.

Best wishes! https://eboquills.com/2022/05/07/opportunities-for-writers-with-deadline-in-may-2022/
We've got some hacks for romance writers.

Want to learn how to write romance? You'd be glad you read and digested these gems from @Eboquills contributing Editor @KasimShalom

Follow the link:
https://eboquills.com/2022/03/17/true-and-ever-hacks-for-romance-writers/
Load More...