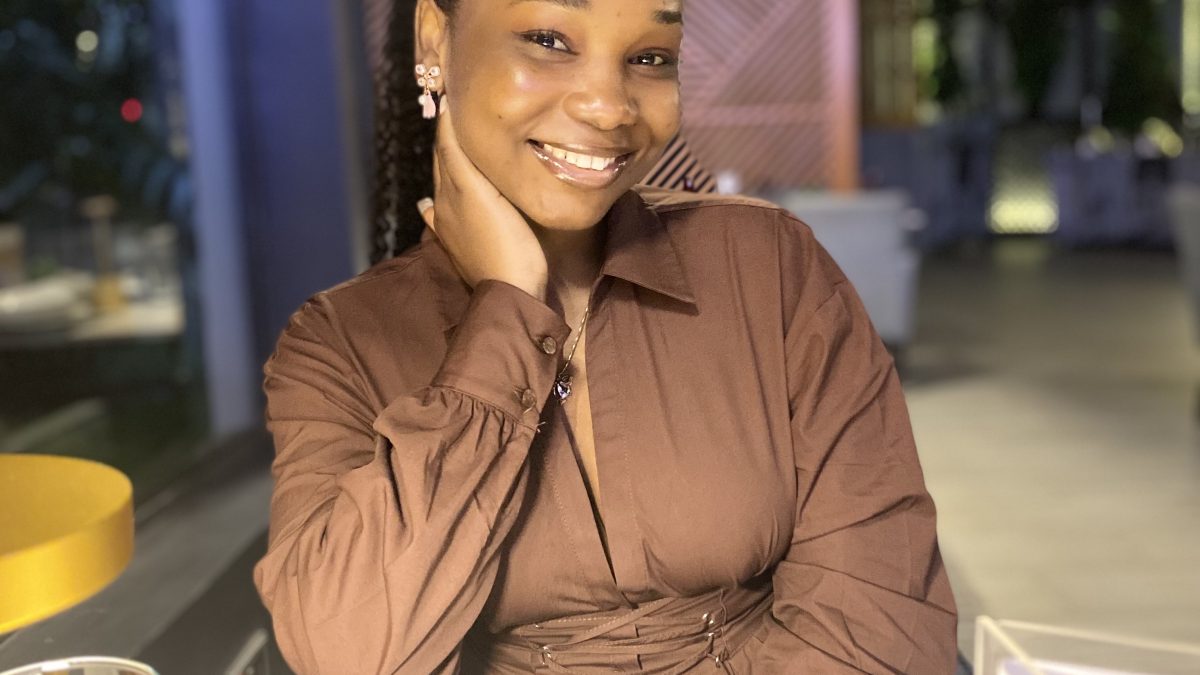 Tiv Novelist, Kumashe Yaakugh, 'Puts Tiv Literature on the Map'
Eboquills, 9 months ago
0
6 min

read
798
10Q showcases the finest and latest African authors from around the world. It is our way of recognizing and appreciating the hard work of authors. Today, we speak with Kumashe Yaakugh, a novelist of Tiv extraction determined to 'put Tiv literature on the map.' She talks to our editors about her writing process and the motivation for publishing her latest novel.
EBOQUILLS: Tell us a bit about yourself
KY: My name is Kumashe Yaakugh and I'm a fashion/lifestyle editor by day and a fiction writer by night. I love coffee, wine, and a good cocktail. When I'm not writing, I love to discover new music (Rock and Country music are my favourite genres) and read up on ancient history. I'm more of a homebody than anything else.
EBOQUILLS: Can you tell us a bit about your book and what inspired you to write it?
KY: While She Slept is about Tarfa, a young Cassanova who comes into his powers as a ghost whisperer; Lily, a young lady who is stuck in a state of comatose and fighting for her life with the help of Tarfa; and then, Bishop, a psychopath who is out for blood, taking revenge on his adoptive family for a lie told to him about his mother's existence.

So, the idea for this book came from a writing class I took back in 2020. I initially wanted it to be a romance book but then, I let my imagination run wild and figured I could make it a little more spooky with less romance. I wanted to write a ghost story that I hadn't read about before. Also, something that sort of showcased the Tiv culture. Basically, the need to put Tiv literature on the map is what inspired me to write this book. As an avid reader, I rarely read about Tiv characters or see them in movies. In the few times that I do, I'm always very excited to be represented. You know, to be seen. People who've gotten this book are either Tiv people happy to have their culture out there, or non-Tiv people happy to learn a little bit more about the Tiv culture.
EBOQUILLS: How long did it take you to write the book?
KY: A year. I started working on it in 2020 and finished in 2021. Then spent the next year after that editing, fixing plot holes, and everything else.
EBOQUILLS: What is your writing process like?
KY: Whenever I get an idea for a book project, the first thing I do is make a voice recording of the story idea. Then I put down a rough plot before proceeding to create a character bible for the story. This involves developing characters and creating mood boards for these characters. Building these characters often gives me more ideas on how to develop the plot further. Then I work out an outline; this helps in pacing the story. After this, I take a day or two off before I get into the real work of writing the story. I like to write with wine or coffee by my side.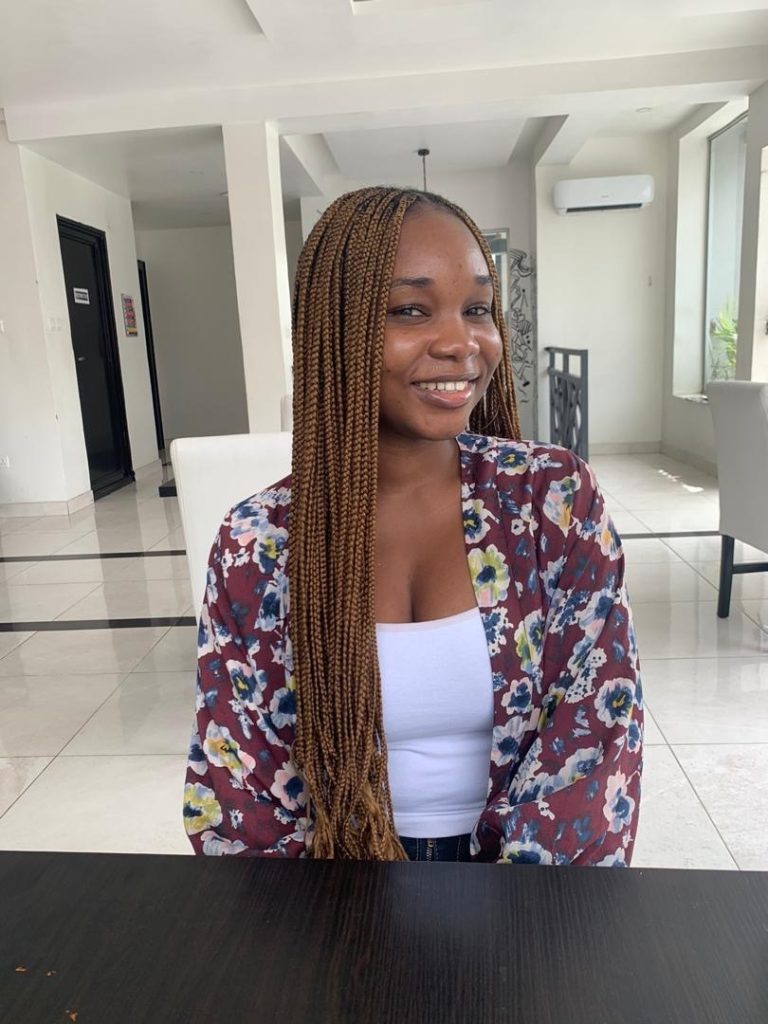 EBOQUILLS: Are there any authors or books that have greatly influenced your writing?
KY: Sally Kenneth Dadzie is that author for me. I first read some of her books in 2013 and I remember picking a jotter and pen right afterwards to write a story. I never completed it though but I was that inspired. There was something about The Fish Brain Series that ignited my passion for writing.
EBOQUILLS: How do you feel now that your book is published and available to readers?
KY: Oh, I feel grateful to God and also a little fulfilled to have one thing ticked off my bucket list. While She Slept is my first major work and the decision to make available physical copies was born out of a desire to challenge myself. That experience wasn't all roses but I'm thankful for my readers, many of whom have sent positive feedback about the book. To know that despite my doubts and fear, many people actually read and enjoyed the book, makes me so proud and honoured.
EBOQUILLS: Can you tell us about any particularly challenging or rewarding moments during
the writing or publishing process?
KY: A challenging moment for me was when I was about six chapters into the book. My mind just went blank during that period and for the next two months that followed, I couldn't write no matter how hard I forced myself to. I felt like a fraud during that time. I began to doubt myself and why I even decided to put out a book in the first place. I tried music, long walks, and movies, but nothing worked. So, I stopped trying. Then one night I woke up to get some water to drink, and it came back to me. And I quickly opened my laptop and felt the words pour out. A rewarding moment post-publishing would be seeing
people, both friends and book lovers rave about my book. It always makes me so proud!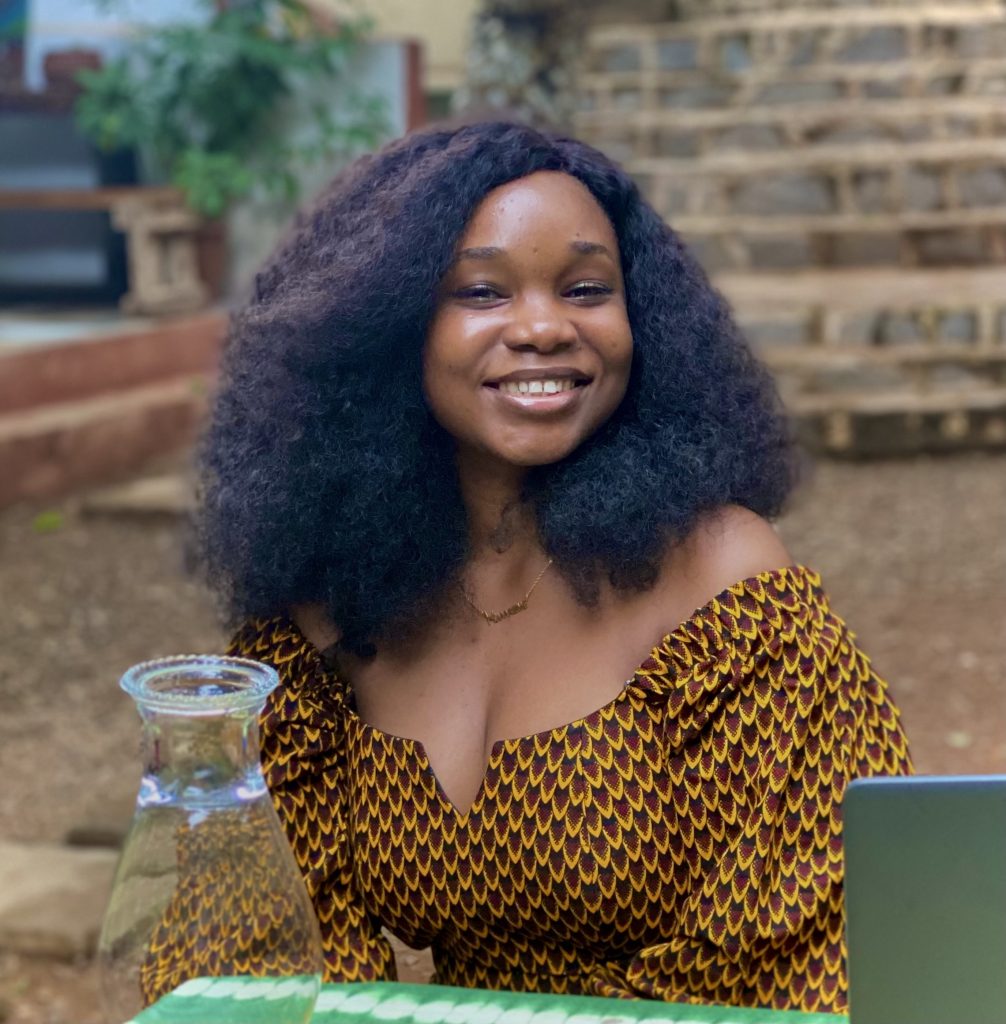 EBOQUILLS: How do you hope readers will respond to your book?
KY: I hope that people enjoy the book, I hope it is worth their time and money and also inspires them in one way or the other. Also, I hope it makes them more curious about the people of Benue State because, for me, writing is mostly about showcasing where I'm from.
EBOQUILLS: Are you working on any new writing projects currently?
KY: Yes, I'm currently working on a romance book project. It's nothing like the book I just released but it also touches on some social issues that people, especially women, face ranging from fertility issues to abuse and trauma.
EBOQUILLS: What advice would you offer to aspiring authors?
KY: No one is going to tell your story better than you can because no one sees the world the same way. You have a unique perspective, share it.
While She Slept is available on Amazon, Bambooks, and OkadaBooks
About 10Q
10Q is Eboquills special feature for newly published authors to share their writing and publishing journey with our editors and audience. If you are a recently published author of any genre, we would be excited to have you share your story with us. Contact the Editor in Chief via email @ editorinchief@eboquills.com to be featured on 10Q or to use our suite of writing support services.
Eboquills
EBOquills is a literary platform, which aside from promoting African Literature, seeks to be a clinic for creatives and a spa for stressed and distressed artists. We want to take hundreds of writers from the shadows and place them in the spotlight. Send us your best writings and pressing questions. Check out the services we offer, we look forward to working with you on your next writing project.
Related posts