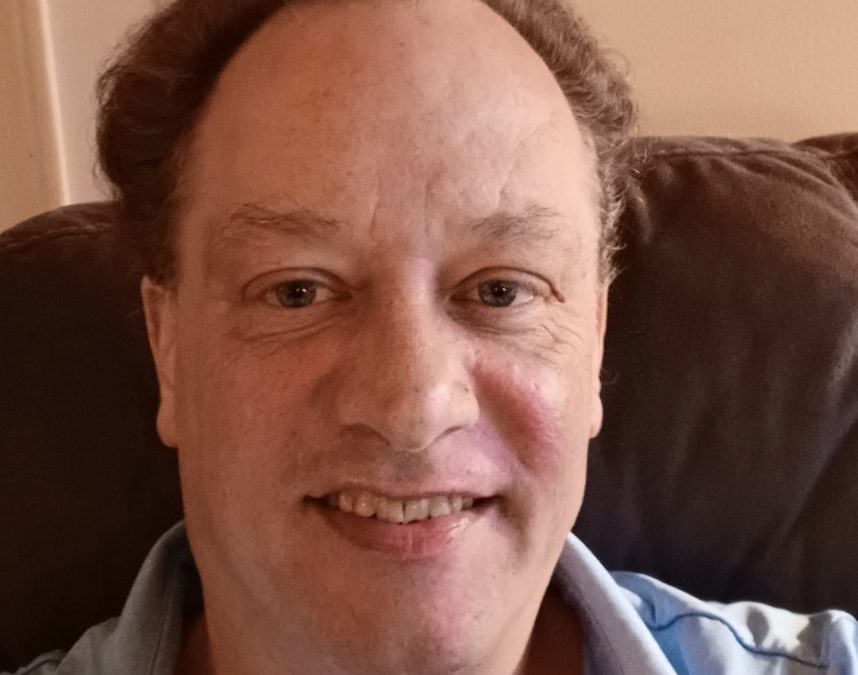 River Moon by Om Carter is a hymnal of love, hope, and healing. It contains a hymn for everyone who delights in the warmth and peace of blissful romantic companionship.

I experienced the sheer magic of watching whole love stories sit gorgeously in the poems in this collection. Like well-placed pebbles on a mosaic, the arrangement of poems in Om Carter's River Moon makes the book a delightful work of art. The author's display of creativity hints at a solid grip on the writing craft. His use of everyday language to communicate extraordinary feelings is impressive. River Moon is a hymnal of love, hope, and healing. It contains a hymn for everyone who delights in the warmth and peace of blissful romantic companionship.
The author takes his reader on a journey — a road trip through a rejuvenating countryside— with poems that tug the strings of their heart and strikes a familiar chord. Like a bouquet of freshly handpicked flowers, these poems exude a sweet, almost enthralling scent. River Moon is proof that indeed, no one tells a love story better than a poet. You will be swept away by the beauty of words, captivated by the stories, and be whisked to the dreamy world of lovers. Poets like Carter are the reason I believe when a poet is hit by Cupid's arrow, he bleeds poetry.
In River Moon, he extracts metaphors from nature and adds generous amounts of other figures of speech like personification, hyperbole, simile, rhyme, and others. Examining multiple themes such as love, pain, grief, healing, hope, and beauty, the poet weaves moments and memories into a rich, timeless anthology. He also xrays sub-themes such as the tenacity of love(rs) in the following poems:
/Breaking Free/
…
But he walked a continent to find her
/Infinite Love/,
My heart will swallow
The seven seas
To rest my head
Upon her bosom
As if lending some of his experience as a lover to guide another uncertain lover setting out in search of love, the author employs irony to guide them in the poem:
/Beneath the Summer Moon/
She hides her heart
Beneath the Summer moon
She hides her heart
In plain sight
Carter does not forget to mention the longing that love encapsulates. It simmers through these poems as though loving were an endless treasure hunt, he nudges lovers not to be passive in /Soul Kisses/
Send me a love letter through the night air
Let my heart hear your voice one more time
Calling me back home to you
He touches on the hope of love and dream of lovers for what they share to last forever. Like a child picking candies out of a packet, who becomes sad when the last one melts in the warmth of its mouth, lovers hope the bliss is endless. The author shoves some dry wood into the fire of such hope in two striking poems
Our love will carry us
Beyond the pink sky
— Pink Sky
A love like ours is beyond the stars
More radiant than the burning sun
And the full moon
— Beyond the Stars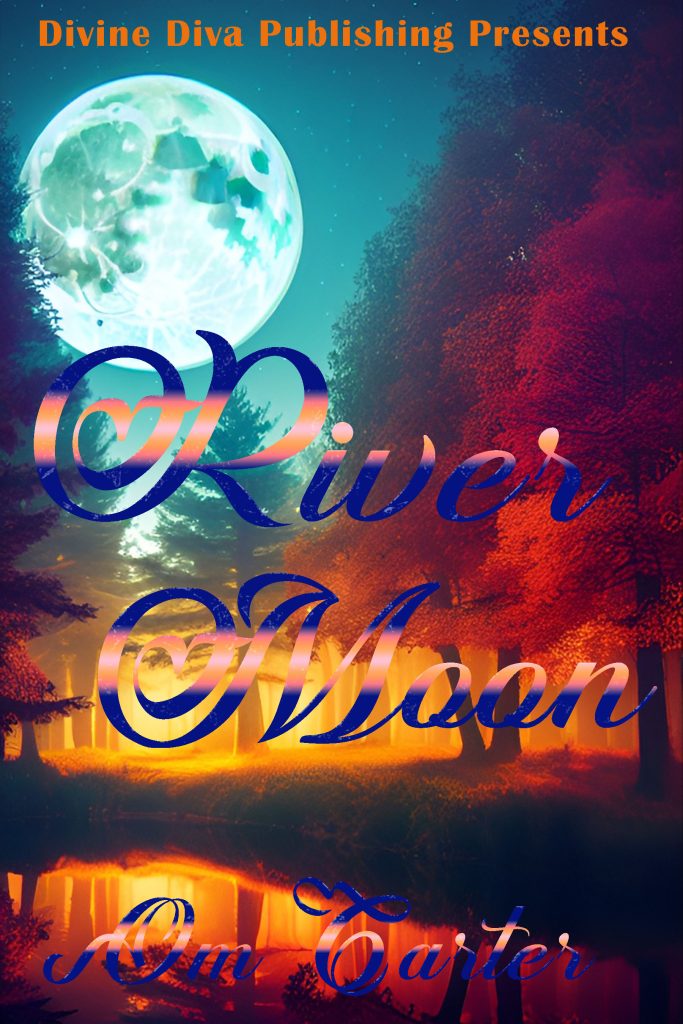 River Moon also pays homage to black women and celebrates the extraordinary beauty and strength found in their melanin-rich skin. The author skillfully weaves words together, likening the allure of blackness to resplendent beauty and acknowledging its significance as a source of power and pride. With the metaphorical image of a radiant sun shining at midnight, the author emphasizes the unique brilliance and luminosity that black women bring to the world.
Furthermore, in the poem "River of Mirrors," the author elevates the status of black women by portraying them as divine life-givers, invoking the imagery of a Goddess whose womb serves as a sacred space where dreams and stars are born. This profound adulation solidifies the author's appreciation for black women, accentuating their vital role in nurturing and birthing creativity and inspiration.
Impressively, the author beautifully highlights the importance of healing in the realm of love. By emphasizing that lovers must first nurse each other's wounds. He cleverly suggests that the junction of healing is sometimes a necessary stop before embarking on the journey of passion. The poem, "Liquid Dream", very well describes how tears bring rain to an emotional desert, creating a healing oasis where two hearts burdened with despair can find solace. This notion of healing and dreaming together becomes the glue that keeps lovers connected, making even the longest years seem as brief as a passing moment, as expressed in "Broken Pieces."
River Moon also touches on grief in "Wings of Grace," gracefully illustrating how grief, like an afternoon rainbow, fades into the sky. Overall, this three-sectioned collection is an absolute treasure to possess and digest.

As the author expresses in the poem, "Nectar of Love," may anyone who holds River Moon find someone in whose arms the poet within them continues to thrive. I highly recommend it to lovers, partners, and anyone who yearns for love.
New Author? Get Featured on Eboquills 10Q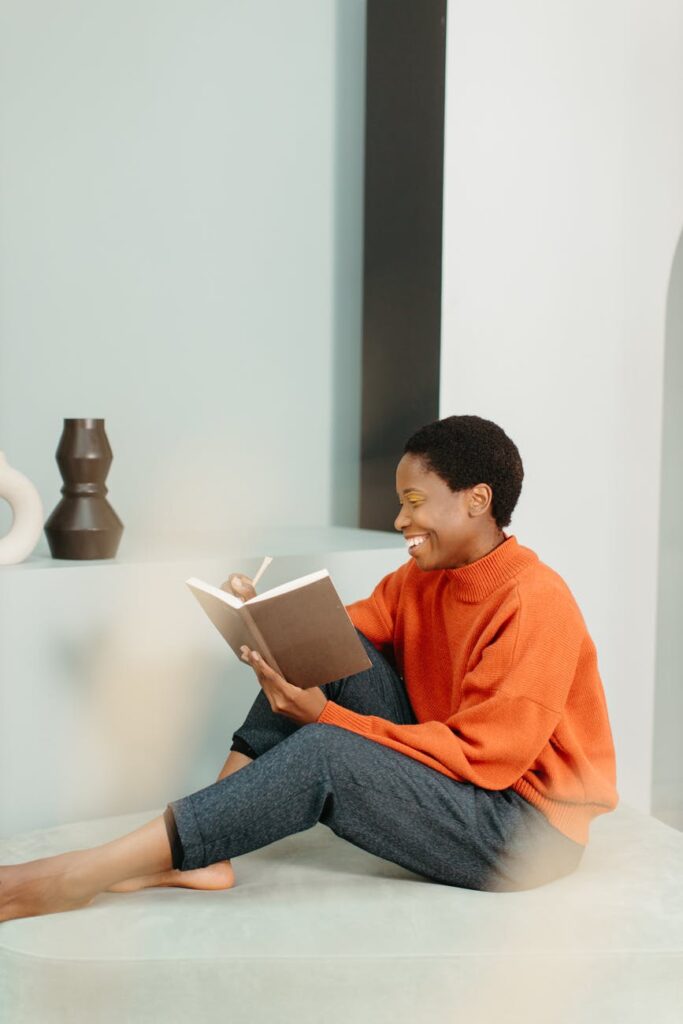 10Q is Eboquills special feature for newly published authors to share their writing and publishing journey with our editors and audience. If you are a recently published author of any genre, we would be excited to have you share your story with us. Contact the Editor in Chief via email @ editorinchief@eboquills.com to be featured on 10Q or to use our suite of writing support services.
Eboquills
EBOquills is a literary platform, which aside from promoting African Literature, seeks to be a clinic for creatives and a spa for stressed and distressed artists. We want to take hundreds of writers from the shadows and place them in the spotlight. Send us your best writings and pressing questions. Check out the services we offer, we look forward to working with you on your next writing project.
Related posts