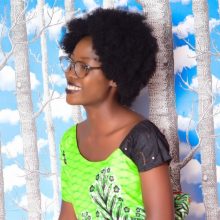 Eboquills
EBOquills is a literary platform, which aside from promoting African Literature, seeks to be a clinic for creatives and a spa for stressed and distressed artists. We want to take hundreds of writers from the shadows and place them in the spotlight. Send us your best writings and pressing questions. Check out the services we offer, we look forward to working with you on your next writing project.
The demise of a god – A Short Story by Pele Olabanji
Pele Olabanji's story is melancholic. It mirrors the ironies of life. It tells of how fate can play a fast one on a man and make him a character in a story he wishes he could run out of. – Editorial Team The sun sets…


Facebook
Writing Tip
.
.
When it comes to writing poetry, the new cool is to write something so cryptic and difficult to critique.
.
The message/artistic beauty is often lost in the poet's desire to put out something grand.
.
.
Billy Collins says clarity is the real risk. One that many are not willing or confident enough to take, for fear of criticism or standing 'naked' in front of their audience.
.
.
We want you to know that you're not putting out sub-standard poems just because yours is simple and relatable!
.
.
.
#Poetry #poems #poemsofig #writingcommunity #saturdayNight #writingadvice #writingtips #weekend ... See MoreSee Less
Twitter
In Sunflowers and Sunburns, Joshua Effiong shares what we would like to refer to as the recipe of hope.

Enjoy the #read: https://eboquills.com/2020/09/18/sunflowers-and-sunburns-a-poem-by-joshua-effiong/

#poetry #poetrycommunity #FridayFeeling #FridayMotivation #WritingCommnunity #poem
Our #MCM this week is the charismatic Kukogho Iruesiri Samson @BrainyPoet. He is the Founder/CEO of Words
Rhymes & Rhythm Publishers Ltd. His multi-award-winning #book "Devil's Pawn" will be officially released by @farafinabooks in October and we just can't wait to #read!
Load More...