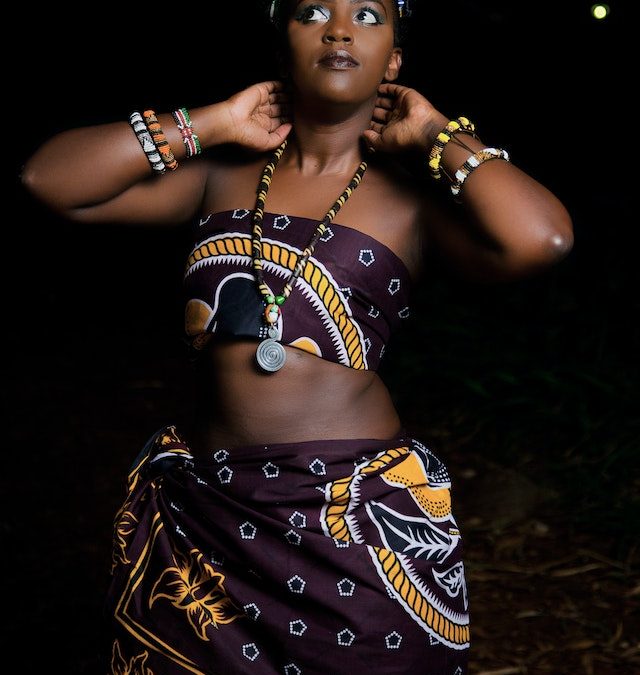 A Short Story By Igbokwe Roseline
Eboquills, 2 months ago
0
7 min

read
1847
Igbokwe Roseline is a Nigerian medical student who enjoys creative writing. She has works published in the Moveee, Kalahari Review, Original Talku Talku, and elsewhere.
Erinma
You took your position just behind the white line that had been drawn on the tarred ground. The whole place was crowded. The Ada Ebiri in two piece red George wrappers as costumes, singing and striking their cymbals together. The Ekeoba dancers in blue George wrappers around their waists, and the 'okpu agu' adorning their heads, shaking and twisting in harmony to the melodious sound of the ikoro- a wooden drum.
These two groups were the female and male dance groups of the Amaukwu Community. They had spent sleepless nights, rehearsing for the Chioha festival. This was an annual festival to celebrate the past and present great sons and daughters of Amaukwu. Different activities like games, dance, music and lots more were presented.
The loud noise from the sweat-dripping and jubilating figures around you, was enough to destroy your eardrums and make you lose focus. It was hard to see down the road. Women and children walked about in disarray. There was no control whatsoever, not until the hired patrol men began swinging their whips; making everyone scurry to safety.
You began to hear the whining of children- some had fallen down while trying to run and had bruised their skin. Their mothers began laying muffled curses on the uniformed armed men in the community's dialect:
"Chineke kpoo unu oku! Ndi iberibe!"- ("God punish you! Stupid people!")
The road was getting freed of people gradually and you could see clearly now. The ground was sloppy, hard and fiery. The sun was hitting down on the earth mercilessly and your feet began to simmer. You had taken off your shoes before the game. Shoes were a hindrance- you had thought to yourself. Now you wish you had worn them and it was late to do that.
The drumming was in a scary sync with your heartbeat. Your fear had ratcheted so high. You turned to your right side and glanced at your opponent. Your eyes met at once. Uko smiled mockingly, and you shivered at the sun ray glinting on his teeth. For a moment, the crowd paused and everywhere was calm in the hazy sun shadow and the shriek of the breeze.
"Are you scared, daddy's girl?" He asked, smirking.
You clenched your fists, rolled your eyes and looked away- your ears waiting patiently for the firing of the gun.
This was the final Chioha game. You had scaled through the knockouts, quarterfinals and semifinals to emerge the first-ever female finalist, in the history of the Chioha festival. The festival was a huge one and was held at the Ekeoha Square in the heart of Amaukwu Community. The moment you made it to the finals at the semifinal game, your father rushed out of the crowd, screaming- "Erinma meeee!". He hugged you so dearly and lifted you up from the ground. Your legs were wrapped around his body and your hands around his neck. All to the admiration of onlookers. Your grandmother began to sing and dance 'egwu ukwu' to the rhythm of the drums and cymbals.
"Our hero! Agu nwanyi!" You were hailed. "She possesses her mother's spirit." Someone had chipped in.
Two nights before the finals, you snuck out of the house and ran crying to your mother's grave just few kilometers from the family's house. You knelt down and bared your heart to her. You were scared. Uko and his gang had cornered you on your way to fetch firewood. They threatened to harm you if you didn't step down from the final game. In his words, he could not compete with me, a girl. He said it was very degrading to him. Your mother didn't say anything to you. Of course, she was dead. Dead people don't talk. She had died from complications during the birth of your only brother and sibling. He didn't even live past two days. You were left all to yourself. You dared not tell your father about the encounter with the dreaded gang. It could get you into more trouble. Perhaps, the whole family.
You weren't going to let some nincompoops scare you into giving up. In fact, you couldn't remember the last time you gave up. You could feel the contempt in Uko's eyes when you, against all odds, took your position behind the line next to him.
You heard a banging sound. The gun had been fired.
Both of you sprang up like cheetahs hunting for lunch and raced down the road, to the footpath that led to the sacred Eke forest. The noise from the crowd had begun again. The wind whipped around you, lashing at your every side. Different hurdles had been put in place, increasing the difficulty in the game. Umpires and guards were stationed at strategic points to checkmate the processes.
You jumped into the large net in front of you and began crawling upwards. That was the first phase of the game. Uko was two steps ahead of you already but you finally made it to the top. Next were the stationed rocks. You were to jump on them, one at a time, with a woven raffia basket balanced on your heads. You got started and stepped very carefully. After a few seconds, there was a loud thud. Uko's basket had fallen off- he was to start afresh- and that put you three steps ahead of him.
You had gone through four phases and was at the penultimate one when you paused to catch some breath. Uko's pants were so heavy, and so was yours. Your head was spinning so bad like the wheels of your father's old Mercedes.
"You can do this, Erinma!" A voice had started in your head.
"Hey, daddy's girl." Uko teased, hoarsely. "Are you sure you want to continue?"
You ignored him. Your eyes were stunned at the number of loops you were supposed to break, before getting to the final phase.
"Break the loop." The immortal voice echoed in your head. However, with hundreds of loops behind you, you're starting to think this is a punishment and not a chance at being a hero. That was not what you had expected.
Suddenly, the heavens rumbled, like the stomach does when the pangs of hunger hit. The clouds began to change from a bright blue to a gloomy grayish. The downpour was so instantaneous and heavy, that everyone had to take cover. The game had to be put off till the next season, sadly.
While heading home, you overheard some rumour. The elders said that the rain was a taboo. It never rained during Chioha. Never. Something must have been wrong.
Your heart thumped heavily and you had a feeling that it was going to all boil down to you. The next day, a rule was passed that females were no longer allowed to participate in Chioha's games. You didn't know who to put the blame on. You didn't know if you were to blame yourself for continuing in the game, despite Uko's threat. Or to put the blame on the heavens for sending down rain at a very wrong time. The elders had taken the weather mishap for a preposterous taboo.
You then understood why your science teacher had always regarded their ignorance with extreme contempt.
Contributor's Bio
Igbokwe Roseline is a Nigerian medical student who enjoys creative writing. She is a creative writer, graphic designer, tutor, spoken word artiste/orator, and volunteer. She has works published in the Moveee, Kalahari Review, Original Talku Talku (as a podcast), Icreatives Review, Stripes Literary Magazine, World Voices Magazine, Writers Space Africa, Brittle Paper, and elsewhere.
She is also a first-place winner in one of the New Cheese Academy's, Gem Spread publishers', and Hera Marketing's writing contests; and many other awards. You can reach her on Instagram @igbokweroses and on Twitter @IgbokweRose.
Send Us Your Best Work!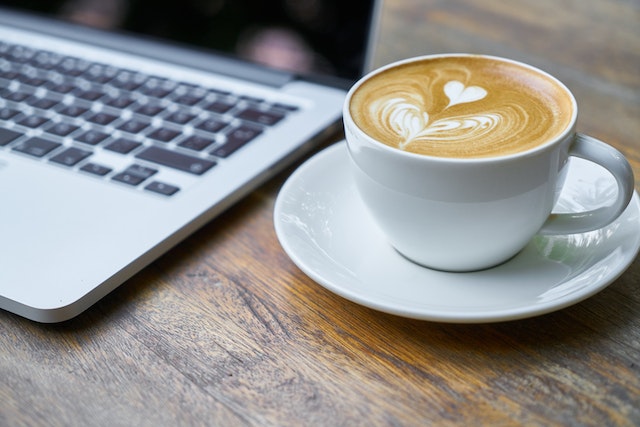 Our submissions window is currently open. We are eager to read your poems, fiction, and nonfiction; send us your best work, today.
Eboquills
EBOquills is a literary platform, which aside from promoting African Literature, seeks to be a clinic for creatives and a spa for stressed and distressed artists. We want to take hundreds of writers from the shadows and place them in the spotlight. Send us your best writings and pressing questions. Check out the services we offer, we look forward to working with you on your next writing project.
Related posts