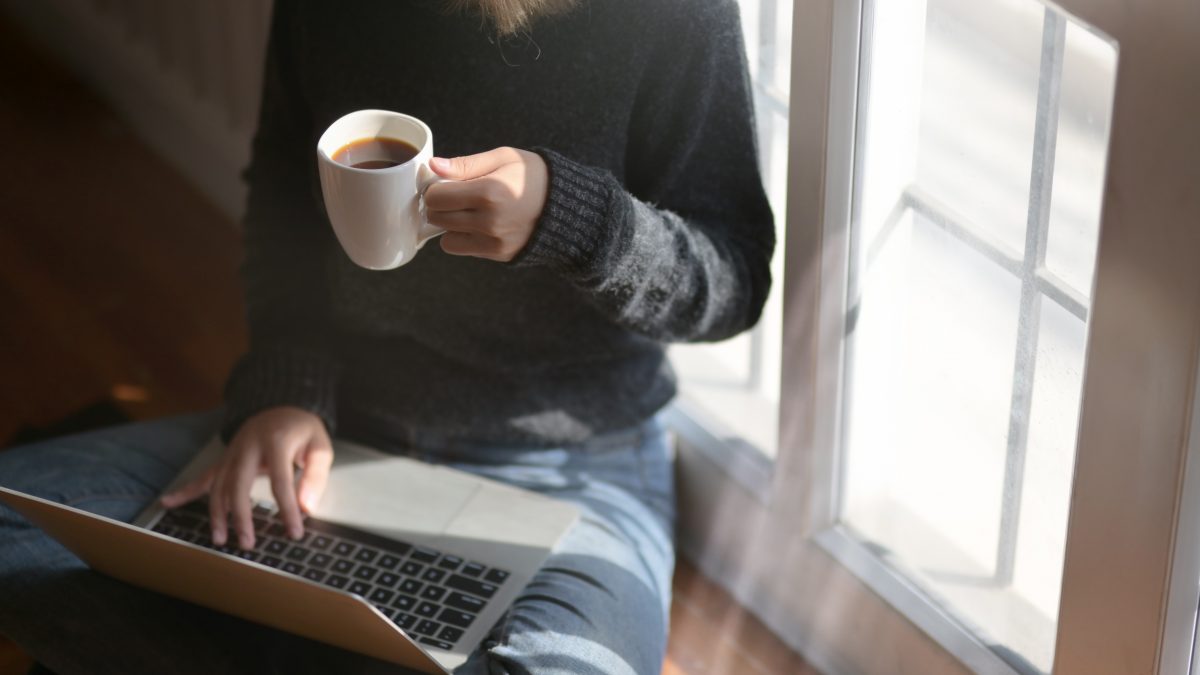 Five Writing Contests to Enter
Eboquills, 4 years ago
1
4 min

read
2778
Whether you are working from home right now or not, you will surely have lots of spare time. Wondering what to do with this spare time? Oh well, let us help you figure that out. We have been made a list of five free to enter local and international writing contests to enter. The COVID-19 necessitated break is a great time to tap more kegs of fine wine from your muse. Let's get to it!
2020 Alpine Fellowship:
Awarded for the best piece of writing on the theme of the 2020 Alpine Fellowship Annual Symposium: Forgiveness and Retribution, with a maximum of 2,500 words. The winner would receive a £10,000 cash prize and is presented with the award by the poet John Burnside. A £3,000 cash prize will go to the second place and £2,000 to the third-place runner up.
Deadline: April 1st. Submit here
Poetically Written Prose:
Glass Door Initiative and Poets in Nigeria (PIN) are pleased to announce the call for submissions for the 4th edition of Poetically Written Prose. Writers from all parts of the world are invited to submit enchanting prose works embellished with poetic devices.
Entry Rules:
No specific theme, but submissions should align with the description of the prize. Word count: 300 ─ 500 words
Entries should be pasted in the body of the mail (attachments are not allowed)
Submissions should be titled "POETICALLY WRITTEN PROSE"
One entry per participant
Submissions should include brief biography, photograph and contact information (name, email address and phone number
All entries must be original works of authors and NOT PREVIOUSLY PUBLISHED. Any submission found otherwise would be rendered as void
1st Prize ─ ₦25,000
2nd Prize ─ ₦15,000
3rd Prize ─ ₦10,000
DEADLINE:
All entries should be forwarded to glassdoornigeria@gmail.com, from 19th March to 30th April, 2020.
Syncity Writing Contest: Poetry In Times Of Corona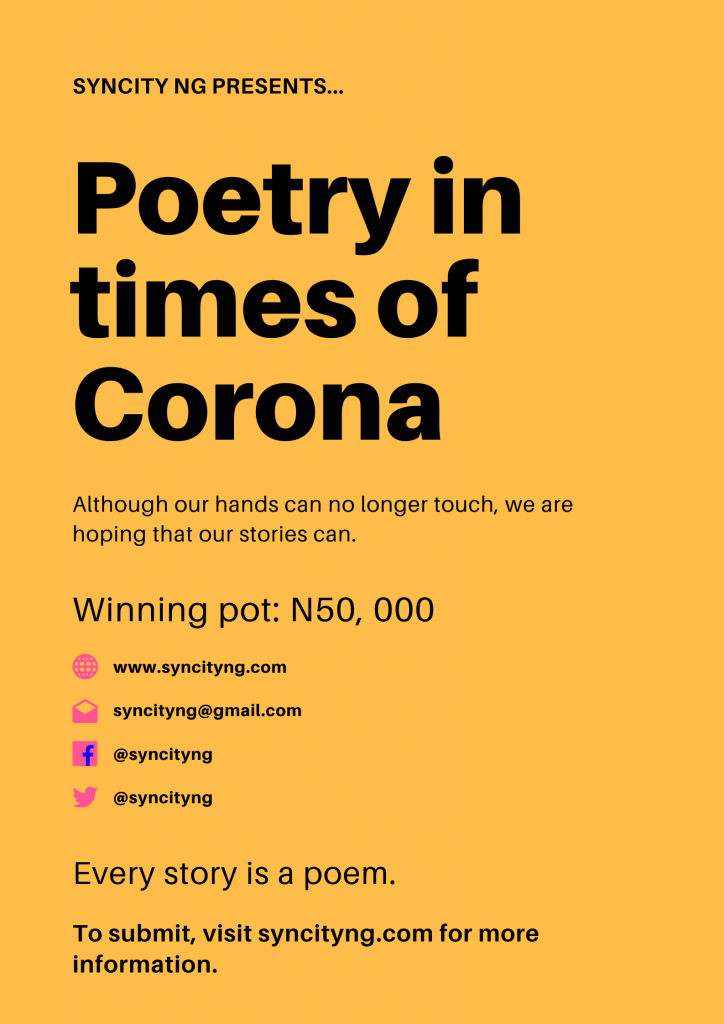 The world is on fire -literally. Nations and her citizens, are looking for ways to quench this sadness but man's limitation is ever so prominent. Although our hands can no longer touch, we are hoping our stories can.
Syncity NG presents Poetry in the time of Corona as the theme for this year's anniversary anthology. We believe that every poem is a story and every story is a poem. Even in times of deadly viruses with not-so-deadly names, sharing our truth and uniting our community through songs and stories is the best way to dispel the doom and make it through the gloom.
Basically, we are searching for pockets of hope wrapped in poetry and non-fiction. Entries should be such as will provide succor and give hope until COVID-19 blows over. The prizes are as follows:
First prize: N25, 000.
Second prize: N15, 000
Third prize: N10, 000
Entry closes on the 10th of April. More details: here
The Dawn Project Poetry Competition
The Dawn Project Poetry competition is a call to all creative writers out there, cuts across both young adults and teenagers, it's a chance to showcase writing skills, attention to details and displaying how far and wide imagination travels.
Writing Guidelines:
In a 75-300 word creative essay, write your interpretation of the poem, 'A Plea' by Pamela Ajayi. What ideas/feelings does it evoke? What are the solutions/suggestions to address the issues identified? Think about the threat of climate change in your lifetime/your community/your country.  Include your own ideas, suggestions or experience(s). 
Prizes:
Adult: N200k, N100k, N50k plus five Consolation Prizes of N20k
Students: Ages 15-18: N100K, N50K, N20K plus ten Consolation Prizes
Students: Ages 7-14: N50K, N20K, N10K and plus Consolation Prizes
Creative Design*: 100k for the grand prize
Who is Eligible?   ALL
​All the entries from the competition will be expertly reviewed by authors, writing teachers and education professionals and the winning piece submitted for publication in a major newspaper.
Also, this opportunity is not limited to writers only, we are urging talents from all over to showcase their top creative interpretations around the poem, 'A Plea' by Pamela Ajayi
April 22nd Deadline Register and submit here.
 Spirit First Poetry Contest:
Spirit First is pleased to announce its 11th Annual Meditation Poetry Contest. The total prize money is $450 and there is no entry fee required. We advise that entrants read the entries of previous winners. This will help you acquaint yourself with what Spirit First is looking out for.
In 2019, 1,347 poems were received from 48 states in the U.S. and from 41 foreign nations, including Argentina, Australia, Belgium, Botswana, Bulgaria, Canada, Denmark, England, Germany, Ghana, India, Indonesia, Iraq, Ireland (Republic of Ireland), Japan, Kenya, Malawi, Malta, Myanmar, Nigeria, Northern Ireland, Pakistan, Peru, Philippines, Poland, Qatar, Scotland, South Africa, Southern Cameroon, Spain, Sri Lanka, Syria, Taiwan, Tanzania, The Netherlands, Trinidad and Tobago, Tunisia, Turkey, Ukraine, and Zimbabwe.
See guidelines here
Photo Credit: Andrea Piacquado, Pexels.com
Eboquills
EBOquills is a literary platform, which aside from promoting African Literature, seeks to be a clinic for creatives and a spa for stressed and distressed artists. We want to take hundreds of writers from the shadows and place them in the spotlight. Send us your best writings and pressing questions. Check out the services we offer, we look forward to working with you on your next writing project.
Related posts