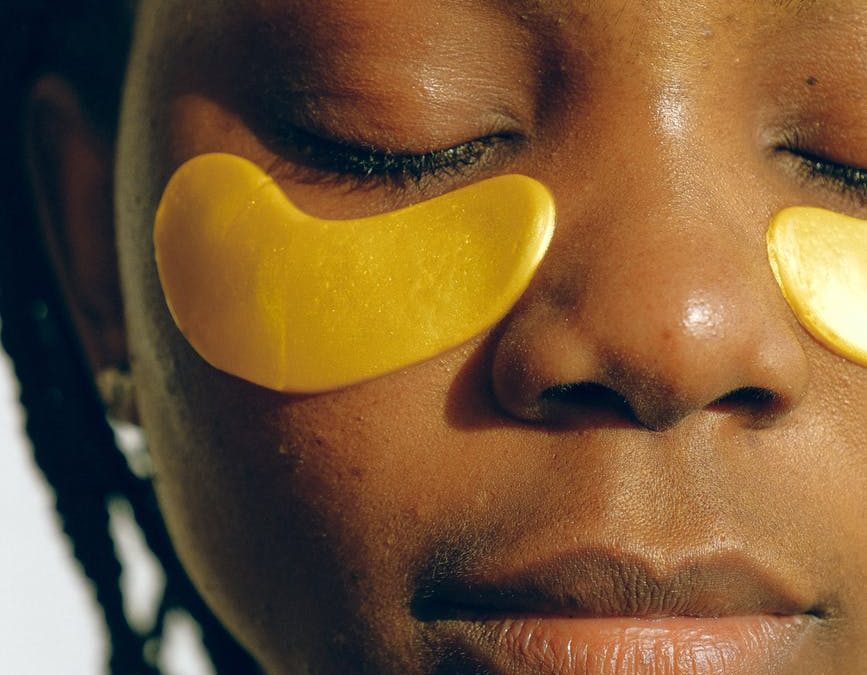 TRISHA: A Short Story By Mustapha Enesi

Eboquills, 11 months ago
3
3 min

read
606
obey my wishes
like you always do
give me seeds
like you always do.
Sunday
You'll wear your Christmas cloth –pink blouse tucked into a sky-blue skirt that will hang slightly above your knees as you walk down the street of Ipata. You'll brush sides with people; some, as fast as a passing wind and some, as slow as a car with a dying battery. You'll hiss at the old man that'll whistle at you. Smile at the lady that'll call you pretty. Frown at the boy that'll touch your breast and dash into the crowd like a daytime thief. You'll heave when you finally make the turn that'll take you to The Church.
The pastor will be standing on the pulpit, his bald head will reflect the fluorescent bulb that'll hang above him, and as he shouts, Praise-da-lord! His reverberating voice will touch the souls of the people sitting in the hall and they'll chorus, Halleluiah! You'll have missed a lot; the opening sermon and the choir hymns. Still, you'll find a seat and cross your legs.
"The world will end in a few days, Gbadura!" the pastor's prophecy won't have time to breathe out of his tongue when the congregation will jump into prayer. The service will end and you'll walk through the street of Ipata, again, it'll be empty and the air will smell of wood-smoke, of death.
Monday
The smell of akara will hang in the air, the smell of the living. You'll find your way to Kalunga's shrine. You'll hold a nylon of two live chickens that'll wriggle and cluck. When you get there, you will remove your shoes before you step on the palm frond mat.
"Trisha, why are you here?" Kalunga's raspy voice will seal the tiny room full of red and white pieces of cloth. Your body will quiver as you drop the nylon of chickens. You'll watch them wriggle, cluck, and disappear into thin air. Till now, everything you have ever wished for had come to pass and if the world was ending you don't wish to end with it.
"I want my wrinkles to disappear, my money to grow, and my life to never end," you will whisper into the palms of Kalunga. His palms will glow into your face and he will give you his lines.
Tuesday
The T.V will be full of news, people are mysteriously disappearing. You'll light your room with incense sticks, a flavor that smells of emptiness. You'll be braless when you look at yourself in the mirror, you'll look nothing like forty-three. You'll call Musa over the phone, and tell him you need prayers. When he opens the door, you'll chant the lines Kalunga gave you. Musa, with the perfect torso, height, and complexion will open his mouth at the sight of your breasts. His heart will pound between his thighs. He'll try to run, but the door will not open. You'll jump on him and make him jab his waist into yours on the sofa. His body will shiver and he'll disappear as soon as he comes. Your thighs will bleed semen and as you wait for Wednesday to come, you'll chime the verses again.
obey my wishes
like you always do
give me seeds
like you always do.
About The Author
Mustapha Enesi writes short stories from Nigeria. His works have appeared in The Kalahari Review, The Story Tree Challenge Maiden Anthology and elsewhere.

Eboquills
EBOquills is a literary platform, which aside from promoting African Literature, seeks to be a clinic for creatives and a spa for stressed and distressed artists. We want to take hundreds of writers from the shadows and place them in the spotlight. Send us your best writings and pressing questions. Check out the services we offer, we look forward to working with you on your next writing project.
Related posts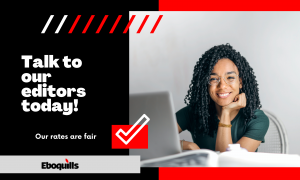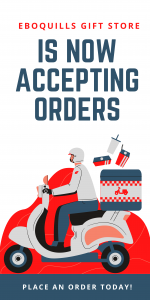 Facebook
This message is only visible to admins.
Problem displaying Facebook posts.
Click to show error
Error: No posts available for this Facebook ID
Twitter
The poem, "Sugar on wet Sand" by Omodero David, is experimental and daring. The poet is set to take the #poetrycommunity by storm and our fingers are crossed.

Read the #poem here:
https://eboquills.com/2021/05/29/one-poem-by-omodero-david/

#poem #poetry #writing
"Along Came Love" by Zubair Hassan Baba, is what we might refer to as brilliant historical fiction. You may smile or sigh but surely, you will fall deeply in love with Zubair's storytelling style at the end of it all.

Read story here: https://eboquills.com/2021/05/01/along-came-love-a-short-story-by-zubair-hassan-baba/

#fiction #writing
"...I am the voice of reason,
That dance not to the deceitful tone
Of political eloquence and propaganda
I am the voice above religious hypocrisy and sycophancy
Truth is my warrant and change is my cause..."

Who Hears Me? By Etim Bassey Onyam

Read here: https://eboquills.com/2021/04/24/one-poem-by-etim-bassey-onyam/
Load More...