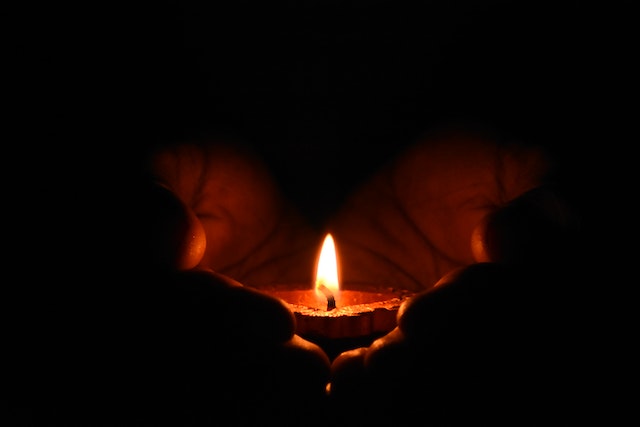 A Tribute by Benyeakeh Miapeh
Eboquills, 12 months ago
0
2 min

read
526
This soulful tribute to Abunic Sheriff whose works Eboquills had previously published is moving. Benyeakeh Miapeh writes from the heart, lamenting a talent snatched too soon by death. We pray that the soul of the departed finds rest.
A Broken Lament
For Abunic 
you told me of death/the pain and the weight of its scars
when it paddled a canoe with grandma
on the hot surface of tears
my tears still falling on the footprints of death
when it walked off my doorsteps with daddy's breath
you undressed death in lines of poetry
planted on grandma's grave
never told me
that you'll be a poetry/poetry that will count my teardrops
ball of my pen runs through your flesh
for words that'll give you a pillow in the Lord's arms
you left your broken pieces scattered on my sheet like puzzle
you were the pen i knew
-spilled on what it feels to run out of ink
like strolling with breeze along the seashore
& told me not of this day
day that will fall like rain from my eyes
day that will push the arms of the clock
without counting the sounds of your breath in the air
i fasten buttons to cover the pain in my chest
fighting to find the semicolon that once held my poems
it was Wednesday, when the news pointed gun at my head
& stole happiness of my closet
march 16/ the chapter of 2022
that taught me how to recite euleulogy
& write elegy
for a brother with bundles of unfulfilled dreams
let the soul Rest In Peace
as the memories forever Rest In Pain
hoping to capture you again.
Contributor's Bio
Benyeakeh Miapeh is an aspiring young writer from Liberia. He's a student of civil engineering at the University of Liberia. He has his poetry works in many online magazines and on other websites such as PoetrySoup, Spillwords, We write Liberia, League of poets, and many others. He believes in expressing his thoughts through poetry.
Eboquills
EBOquills is a literary platform, which aside from promoting African Literature, seeks to be a clinic for creatives and a spa for stressed and distressed artists. We want to take hundreds of writers from the shadows and place them in the spotlight. Send us your best writings and pressing questions. Check out the services we offer, we look forward to working with you on your next writing project.
Related posts