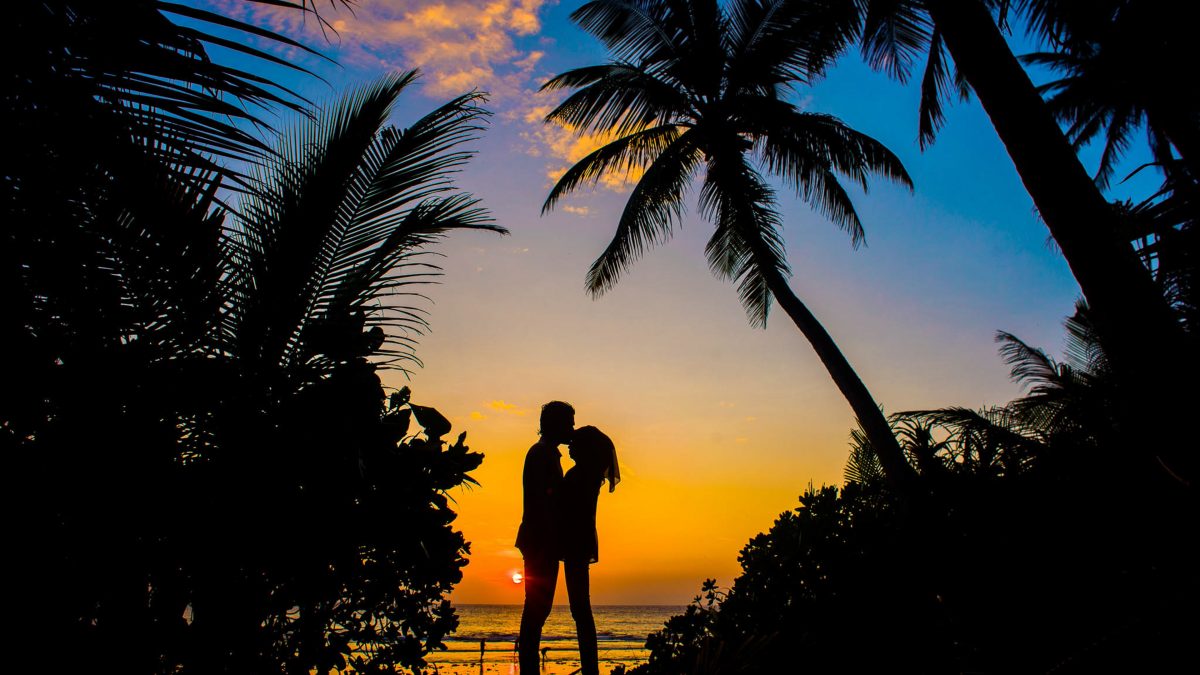 BARE

Eboquills, 1 year ago
1
1 min

read
390
Written By: Oluwafemi Babasola
Baby, I'll walk this bridge
to you,
even if all my feet feel
is a thread strong as the
spider's web.
Baby, I'll fly to you,
even if it means diving
from this cliff with
untested wings.
I'll lift these layers of skins
that cover me.
I'll unveil these masks for you,
I'll peel them till I'm as plain
as my bones,
bare as the truth itself.
Tell me,
why do I pour out my soul
into you like new wine
in new skins?
Why do I take you to the
room my heart calls sacred?
Tell me why my soul listens
with open ears,
waiting for when your mouth
will speak the truths I do not know.
This is the dream that steals my nights:
you and I exchanging gazes with no end,
peeling off skins till two smiles flourish
like blossoms,
shedding off secrets, masks, and truths
till we be plain as bones
till we are as bare as truth
Oluwafemi Babasola is a Nigerian poet and writer. He believes a man must cling to hope, even if it's all he has. His poems have appeared on Bravearts Africa, Praxis Magonline, Kreative Diadem, The Rising Phoenix Review, Tuck Magazine, African Writer, Parousia, and Nantygreens.
When he is not writing, he enjoys conversations that challenge the mind to think. He lives in Osogbo, Nigeria. You can follow him on twitter @ twitter.com/babasola10on10
Photo Credit: Pexels.com

Eboquills
EBOquills is a literary platform, which aside from promoting African Literature, seeks to be a clinic for creatives and a spa for stressed and distressed artists. We want to take hundreds of writers from the shadows and place them in the spotlight. Send us your best writings and pressing questions. Check out the services we offer, we look forward to working with you on your next writing project.
Related posts


Facebook
Two Poems By Joshua James Onuh

Poetry is not always about the aesthetics of concrete poems and the symphony of rhymed verses. Sometimes, it is didactic. Other times, it documents the Afro-wits and wisdom passed down by our ancestors. This is what Joshua James Onuh does with his poetry. These two poems are simple and beautiful.

– Editorial Team

eboquills.com/2020/12/03/two-poems-by-joshua-james-onuh/ ... See MoreSee Less
Twitter
"...but sometimes, the sky breaks into dawn with the proclamation of

thunderclaps & gloomy downpours, instead of the gaiety of sunshine,

as if to say that it, too, is still learning the art of joyfulness."

- By @boloere_sod

#poems #poetry #poets #eboquills #thursdaymorning
Every line of these poems is embroidered with mesmerizing metaphors. The poet @AyooluwaOlasupo shares what we would like to call a personal documentary of her journey to healing. In all, her poetry is full of hope and promise. https://eboquills.com/2020/11/19/two-poems-by-nigerian-poet-ayooluwa-olasupo/
Mustapha Enesi's (@Enesi_Is_Fine) story, TRISHA is a sizzling short story. It makes a worthy read for the adventurous. So, if you love adventures, don't sleep on this one!

https://eboquills.com/2020/11/17/trisha-a-short-story-by-mustapha-enesi/

#stories #shortstories #storytime #eboquills #storyteller
Load More...