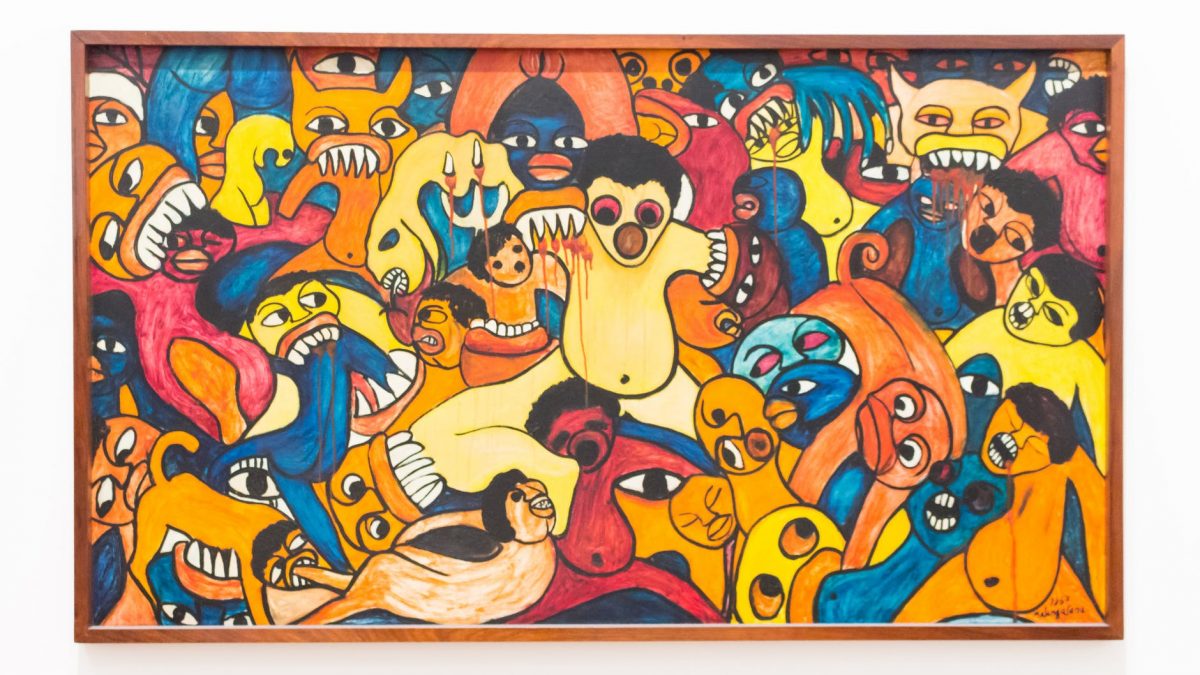 You Won't Find God Here, A Poem By Ololade Edun
Eboquills, 3 years ago
3
2 min

read
875
they said my body missed its way home again —
that i am now an ọ̀gbànjẹ. a wormhole for spirited beings & oddities.
a requiem for lost ones — oke, jimoh, chijioke & 99 others.
& of what use are scars? when i wear mine every time i come back.
like i did the last time.
& the time before the last.
báámì said my soul is on transit with no destination —
that here, we do not measure our grief with tears.
silence is a bittersweet remedy.
& bàbà àgbá said the groins that produced me will birth others.
the ones that will stay. those that will come after i'm gone.
potentials this country won't see to kill before dawn.
& if they ask máámì what it means to be alive —
she'd definitely say it is to have a son who is not me.
a child whose voice does not tear eardrums when he speaks.
boys whose existence is not a struggle for acceptance in a broken country.
the one whose soul will make a home of this body.
my body. the one i cut daily.
i am in your room going through boxes of your stuff —
i wear your clothes.
strap your heels because my legs look so perfect in them.
here you are just a name. a memento for the lost ones.
a photograph in our famous family frames.
because we do not measure our grief with tears.
silence is a bittersweet remedy.
no one wants to remember you.
you, like me are pathetic losers. unfit, unloved, & weird.
poetry is how i say "it fucking hurts" —
to be a troubled soul. burnt boys who many never turn men.
wanderlust in a sea of withered sunflowers.
shades of red. orange. yellow. green. blue. indigo. & violet.
so i cupped my fears & stroke their chin again & again & again.
because letting go is termed acceptance.
& they said my body already missed the way home again.
so let me ask one more time —
"where do we go when we finally die?"
About The Author
Ololade Edun is a contemporary Nigerian Creative, a Microbiologist, and a medical student. His works have featured and forthcoming in both local et foreign anthologies, Kalahari Review, TSTR, Pawners Papers, SPIC Family, P.O.E.M., Country Tales, TheSpeakingHeart, TFI, The Scribe Post, amongst others.
He is a poetry reader for ARKore Writes' Blog, a contributor to the TVO Tribe, and a creative podcaster for The GhostPen Project. When he is not writing, Ololade is either in the laboratory culturing microbes or drowning in Indian/Pakistani playback songs. You can find Ololade creating 'violence' on Facebook @Ololade Edun or dragging Buhari on Twitter @OloladeWrites 
Eboquills
EBOquills is a literary platform, which aside from promoting African Literature, seeks to be a clinic for creatives and a spa for stressed and distressed artists. We want to take hundreds of writers from the shadows and place them in the spotlight. Send us your best writings and pressing questions. Check out the services we offer, we look forward to working with you on your next writing project.
Related posts