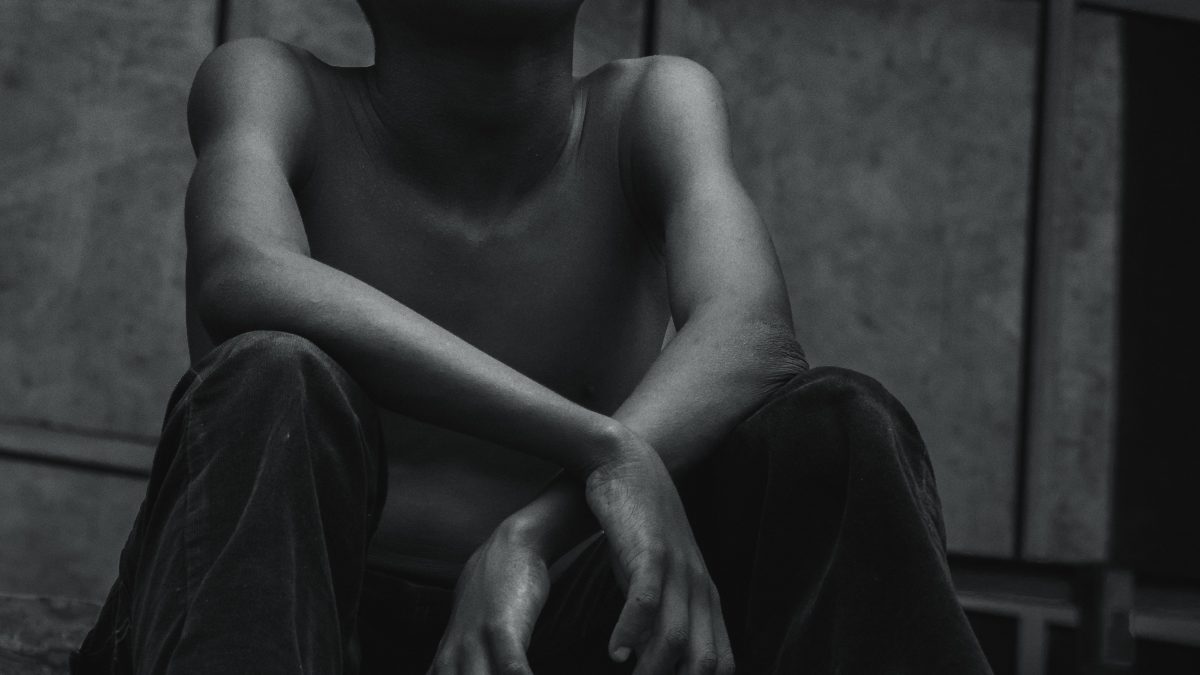 Lessons From my Encounter With a Generous Beggar

Ehi-kowochio Ogwiji, 2 years ago
1
4 min

read
1166
Yesterday I was out all day. Sitting outside an eatery, using their free power supply to work on my PC. As I sat there going back and forth on the many tabs opened on my browser, enduring the noise of the gen. which sat beside us pouring thick black smoke into the sky, I mopped the sweat dripping from my neck to gather at the band of my pant.
The sun has been furious these days and the shed provided by the eatery did not do much to help us. I looked up and nearly everyone was sweating. Nothing is free, or let's say I do not know a free package that comes complete. If you have some bucks in your pocket, buy. Insist to pay!
I often looked up from my PC and looked around. Maybe because my eyes were twitching badly and it was quite uncomfortable and difficult to concentrate. Or maybe it was my eagerness to not let stories walk pass me without capturing them, holding them hostage in my mind, until my pen was ready to bring them forth.
I was still looking at the cars racing by. The lovers walking in an out with arms entwined like yam tendrils on the staking materials we used for Agricultural Science Practical classes at Federal Government Girls College, Gboko.
I liked how I tried to convince myself that the men who drove in with girls my age were just having a time out with their daughters. After all, my dad and I were in a hotel room together for two nights, a fortnight ago where we discussed his retirement and he told me how studying Agriculture was about the best thing that has happened to me as the fossil-oil sun continues to set without any promise of a re-rise.
I liked how a waiter ran off to the tinted screen of a 'big' man's car with some money in his hand to say, "Oga, your change." And his security men armed with AK47s waved him away with gestures that said inaudibly, 'That's a tip for you boy!' Big men hardly get their money-Math wrong! They keep the book and balance up more than the poor.
I liked how his cologne swallowed the smoke of the generator and how all eyes perched on his starched clothes as his driver wound up the screens. I tried to imagine the day I would need gun-carrying escorts and aides as the cars hiss away quietly, only horning to get a child beggar out of their way. The poor boy limped away on his walker, a little bit saddened by the fact that his frantic waves had gone unnoticed.
I guess the child beggar hoped that the 'big man' would take pity on him just as his father did the haggard woman whose hair had trapped too much dirt and was discoloring into the color of madness. He thought that the same force which moved his father to dip hands in their bag and take out their half bottle of Coke and hand it to the lunatic who walked passed them would move the 'big man' to dip his hand in his pocket and drop some Naira notes in his hands which he had cupped in expectation.
"Emulate the needle, a one-eyed man who does not sit by the roadside with a bowl of pity in his hands asking for alms but rather puts smiles on faces by mending people's dresses."
I still remember clearly how the beggar waved the madwoman to a halt, as she trod along the coal-hot tarred road with her bare feet. How he handed her the drink without expecting any gratitude. He seemed to say with his actions, "my begging bowl must not be full before I help another. I must not belch in satisfaction before I quench another's thirst." And that gesture permanently registered in my mind. It reminds me of my 'needle tale' in which I wrote of the needle, as a one-eyed man who does not sit by the roadside with a bowl of pity in his hands asking for alms but rather puts smiles on faces by mending people's dresses.
We live in a time when the desire to survive has caused a surge in our self-absorbedness. It saddens me to see that this selfishness has reached a lethal level, especially among the privileged ones, who carry more loaves than they need for their journey without caring that it slows them down.
Read on Medium
Photo credit: Pexels.com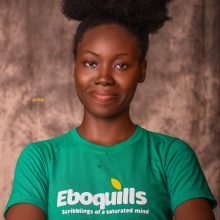 Ehi-kowochio Ogwiji
Ehi-kowochio Ogwiji is a freelance writer and editor who loves to write poems, creative nonfiction, and great content and copy for businesses. When she is not writing, she's either reading African classics or listening to country music. Ehi is a co-winner of the 2020 Girl Rising Storytelling Challenge and the author of a cute little [chap]book of poetry called ICEBREAKER. Say "Hi" to Ehi on Twitter @ogwijiehi
Related posts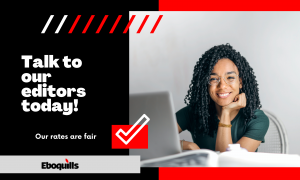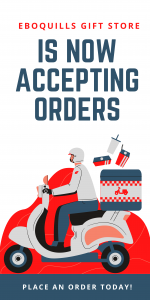 Facebook
This message is only visible to admins.
Problem displaying Facebook posts.
Click to show error
Error: No posts available for this Facebook ID
Twitter
The poem, "Sugar on wet Sand" by Omodero David, is experimental and daring. The poet is set to take the #poetrycommunity by storm and our fingers are crossed.

Read the #poem here:
https://eboquills.com/2021/05/29/one-poem-by-omodero-david/

#poem #poetry #writing
"Along Came Love" by Zubair Hassan Baba, is what we might refer to as brilliant historical fiction. You may smile or sigh but surely, you will fall deeply in love with Zubair's storytelling style at the end of it all.

Read story here: https://eboquills.com/2021/05/01/along-came-love-a-short-story-by-zubair-hassan-baba/

#fiction #writing
"...I am the voice of reason,
That dance not to the deceitful tone
Of political eloquence and propaganda
I am the voice above religious hypocrisy and sycophancy
Truth is my warrant and change is my cause..."

Who Hears Me? By Etim Bassey Onyam

Read here: https://eboquills.com/2021/04/24/one-poem-by-etim-bassey-onyam/
Load More...