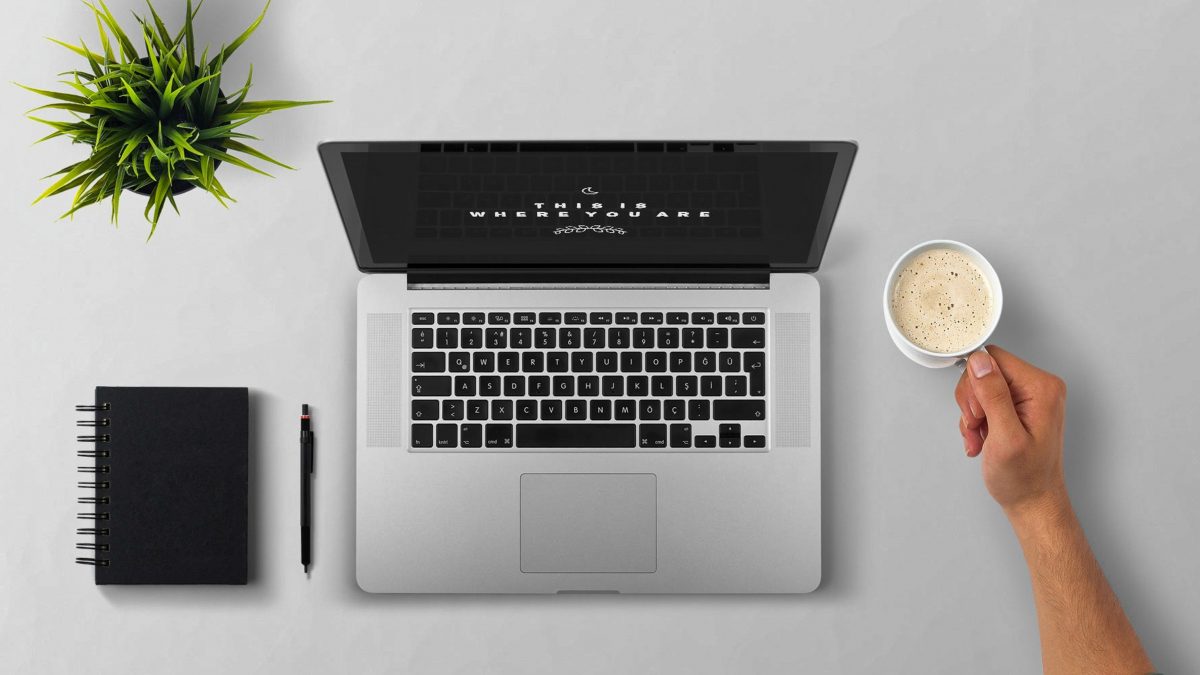 I hear people say that we writers must have a boring life, which really is not far from the truth. I quite understand that not many people can get a grasp of how we cherish solitude and the succulence of its juicy silence. I mean, how do we explain that we have been sitting in front of a computer all day, creating characters, fine-tuning plots, listening to a muse which only us can hear.
In 2017, I realized how much solitude was required for this craft, when I lived alone, in a small room at Ajibode, Ibadan. Each time I returned and bolted the door behind me. I sunk into my bed, put on some music and drifted away in thoughts. Thinking is how I focus on ideas that I intend to write on. I examine the ideas for days to see its not-so-obvious parts before I pick my pen. But writing is like hunting. No one is guaranteed a big catch simply because one's got the best bows and sharpest arrows. Having large worms for baits will not bring you a school of fishes. The overwhelming uncertainties around this creative process can make anyone reclusive.
However, we do not all have the same definition for 'boring' or fun'. I think that as we grow older and get clearer pictures of our personal worldviews, we give our own definitions to the words in our diction. I have come to enjoy the fun-less lifestyle of so much silence, books, quiet music, and soliloquy. Writing has become a lot of things for me and the truth is, it's not going to change, at least not soon. The last few years have met my family and closest family members adjusting to canceled schedules just because I want to meet some deadlines. We do not know which would be our lucky day, with the hunt. So when there is any hunt, we go. Send in our best pieces and hope that by some miracle our best is the best on the judges' desk!
I know it's the time of the year again, when many writers are battling with meeting important deadlines and spending time with their families. "How am I going to explain the need to disappear to have a word with one's muse in the middle of the merriment?" This question! One way I have tried to answer it is to clear my schedule whenever I am visiting family whose company I honestly enjoy. I miss some opportunities because of it but I try to rationalize that I have eleven months of the next year to make up. The truth is, some opportunities never come back!
Next year, I guess it would be a wee bit different. I want to be a lot more intentional about my writing. Success often leaves home with a map, it does not miss its way and end up in the home of a person who did not order it with hard work and opportunity-grabbing. This is why the last few days have met me planning and strategizing, taking some lessons from the soon-to-end year, 2019. It is based on this that I have come up with seven writing resolutions every writer should include in their 2020 plan.
7. Sharpen your negotiation skill: 2020 is not the year when you will take N500 for a 1500 words article. It is not the year when someone would buy you lunch to review his books! It is not the year when you will be taking a thousand free jobs because they are giving you a 'platform.' It is the year when you will tell the friend who wants a birthday poem for his girlfriend, "these are my charges but I will give you a discount of such and such because we are pals." Learning to negotiate and bargain begins with learning to sell yourself. Repackage and rebrand yourself. Continue to evolve without losing quality and you will be shocked how much people are willing to pay for your services.
6. Read at least 2 books every month: If you do not have the privilege of living in a place where you can register at a local library equipped with the kind of books you love to read, you will need to visit bookshops. Buy books. My dad, each time he buys a new book, he will tell us, "a man loses nothing if he empties his purse into his head." And if you don't have the money and there's no book club nearby, you can download Bambooks, AnyBooks, WorldReader, Wattpad and other apps which has many beautiful books to be read at nearly zero cost.
5. Hang out with a writer or group of writers, at least once in 2 months. This is a rejuvenating activity I discovered when I hung out with my friend who works in a radio house some one month ago. Talking about art relieved me of stress in a way that no other social event has done. Hanging out not only helps you share your views but it builds your social capital. I understand that this would be difficult for laidback writers who are consumed with checking for cracks in their shells, mending them and building taller fences. It is also true that the social evolution is pushing us further into our shelves by replicating electronic meetings and dates. Sometimes it is an answer to the prayer for solitude but it robs us of a chance to have real friends.
4. Set a rejection letter target: If your rejection letter target is 40, for instance, you will be forced to submit at least 40 entries. As the responses come in, you'd take note and continue to write until you beat it. Since it takes literary journals some 3 to 6 months to reply to submissions. You would need to submit to as many journals as possible. In 2020, www.eboquills.com will release at least one contest or journal submission notice every week and that means a minimum of 52 platforms to send your work. We advise that you check our website often for these opportunities.
3. Visit two new places in 2020: Traveling is great. It helps us expand our minds. The places we have visited become where we set our stories and poems. The world, according to one fine writer is a book, if you do not travel, you are reading only one page! And I cannot but agree. I haven't traveled so much but I see a big gap between me and my childhood friends who have traveled even less. There are towns or villages near you which do not cost a lot to visit. Where lodging is cheap and food not so expensive. You can pack your bag for a weekend and take a break from the bustling city where you live to a countryside. Stare at the rivers, huge trees, and rocks. Take some pictures with villagers hurrying home from their farms at sunset. This is one way to feed your muse and you need to explore it in 2020.
2. Enter paid contests: I have always targeted free to enter writing contests because I do not often want to risk my 3 dollars to enter a contest where I would not win. But sometimes, winning is not all there is to contests. Perhaps I have listened to Don Williams' "I Believe" long enough to know what he meant when he said "I don't believe that being first is always best…" This 2020, we set some bucks aside and plow them right in into this writing career. A farmer who cannot risk one or two grains of his corn to harvest several cobs from one maize plant at harvest time, is unwise.
1.Know when to compete and when to collaborate: It is not always about competitions. We, young writers, are so consumed with wanting to replicate what other people have done even when it is costing us our authenticity and originality. I really wonder if we ever look at the stories of Chinua Achebe, Wole Soyinka, JP Clark, Christopher Okigbo and the older writers who took us to the global spotlight of literature. The national problems they solved with their pen joined together. The way Achebe took the remains of Christopher Okigbo and immortalized him. We are too consumed with outshining one another and it shows. Competitions are not avoidable but collaborations can help we creatives achieve a lot, considering the viability of social dynamics.
All of us at EBOquills wish you a better writing year in 2020.
Photo Credit: Pexels.com
Eboquills
EBOquills is a literary platform, which aside from promoting African Literature, seeks to be a clinic for creatives and a spa for stressed and distressed artists. We want to take hundreds of writers from the shadows and place them in the spotlight. Send us your best writings and pressing questions. Check out the services we offer, we look forward to working with you on your next writing project.
Related posts