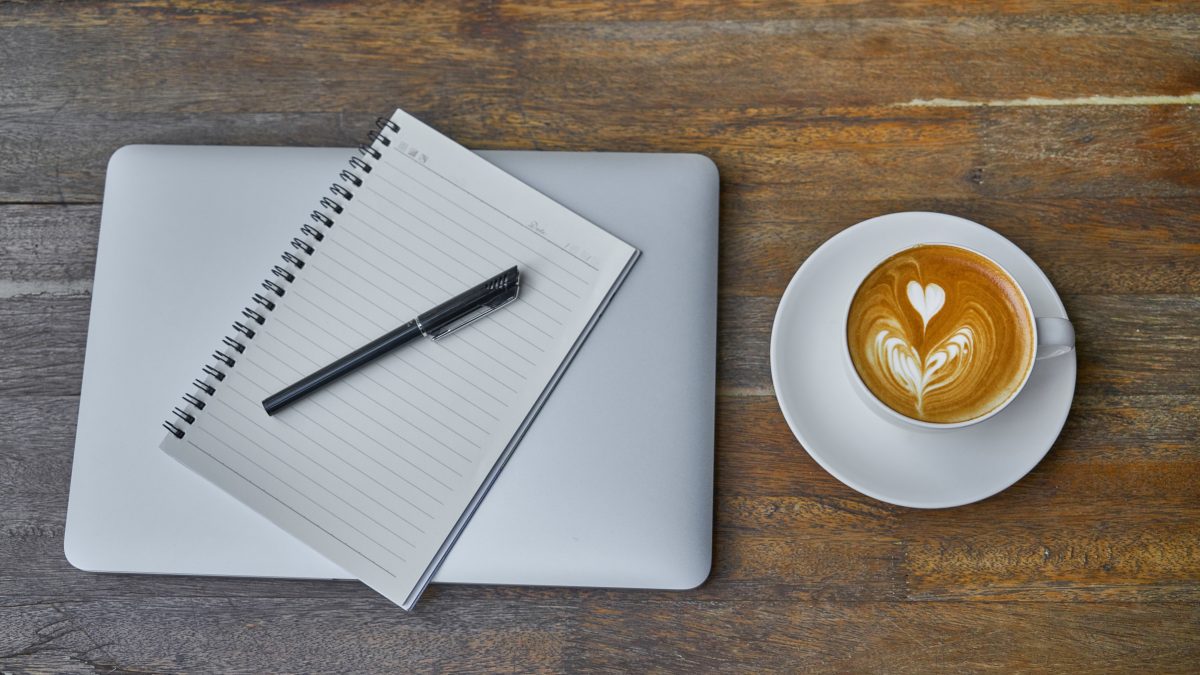 2 More Days to Enter the IPCR Literary Competition

Eboquills, 3 years ago
0
2 min

read
419
A couple of months ago, the Institute for Peace and Conflict Resolution (IPCR) made a call for entries into her literary competition thus:
"The Institute for Peace and Conflict Resolution (IPCR), in its drive to use art and literature to convey the narratives of our past, present and future to the younger generation of Nigerians, is delighted to announce a nationwide literary contest in poetry and fiction (short stories) in collaboration with some stakeholders.
Entries in both categories would be centred around the themes of patriotism, peace-building, forgiveness and peaceful coexistence targeting youths at the secondary school level.
A panel of judges will select the best 50 poems and 50 short stories for publication in two books for use in secondary schools. The best three entries in each category will be rewarded with prizes to be awarded at the one-day conference on Youths, Peace and Security where the two books will also be unveiled to the public.
The top three winners in both categories will get N250,000, N200,000 and N100,000 respectively."
Competition guidelines
According to IPCR, there is no entry fee but please follow these contest guidelines to avoid having your entry penalised:
1. This contest is restricted to poems and short stories written in the English language and themed around patriotism, peace-building, forgiveness and peaceful coexistence targeting youths.
2. Participation is not limited to any age group or profession.
3. Submissions must be original, and previously unpublished anywhere.
4. Only one short story entry of not more than 3,000 words is allowed per contestant.
5. Only one to three poems per contestant is allowed. An entry with more than three poems will be automatically disqualified.
6. One person can put in entries in both categories but must be mindful of the rules guiding each genre.
7. All entries MUST have the author's names, address, phone number(s), brief biography, category, title of poem/short story and poem/short story.
8. All entries MUST be sent to ipcr.poem.shortstory@gmail.com
9. Submissions for the 2019 competition must be between August 23, 2019 and midnight of November 30, 2019.
NO HARDCOPY SUBMISSIONS.

For more information please write to us at: info@ipcr.gov.ng or follow us on twitter @IpcrNigeria
Photo Credit: Pexels.com

Eboquills
EBOquills is a literary platform, which aside from promoting African Literature, seeks to be a clinic for creatives and a spa for stressed and distressed artists. We want to take hundreds of writers from the shadows and place them in the spotlight. Send us your best writings and pressing questions. Check out the services we offer, we look forward to working with you on your next writing project.
Related posts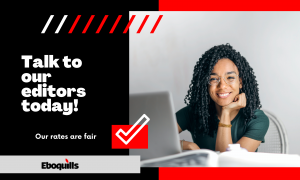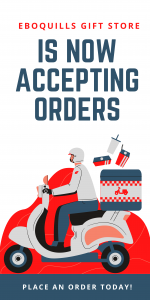 Facebook
Eboquills
Helping writers achieve their writing goals

Let us be your plug for any form of writing, editing and writing consultancy.
SUBMITTED TO CỌ́N-SCÌÒ MAGAZINE YET?
CỌ́N-SCÌÒ MAGAZINE is accepting original poetry, prose (fiction and non-fiction), art, and photography for Issue 2/Volume 1 [July 2022] until June 30th. The theme of this issue is "Identity."
"The question, "Who are you?" is surprisingly one of the most difficult to respond to. Names and tags and titles quickly come to mind. Religion, gender and sexuality are some other classifications with which we try to define our identities.
But these taxonomies fail to reach the depth of what makes us human. Who we are is beyond biometrics or nomenclature—these are mere masks, mists over our essence. What attribute or feature really defines the true nature of a person beyond their identity— gender, sexuality, religion, ethnicity, tribe, spirituality?
We love it when a story takes us to a part of the world, or a state of mind, somewhere we'd otherwise not have access to; stories that we can deeply connect with; stories that have the power to echo in our minds long after reading and that reveal our humanity..."
Find details on guidelines and payment below: eboquills.com/2022/05/31/call-for-submissions-identity-con-scio-magazine-issue-2-vol-1-july-2022/
...

See More

See Less
Twitter
Issue 5 is LIVE! Guest editors: @malingose, @WillieKinardIII & @postcolonialchi. Cover: Alex & Frans Odicky. Illustrations: @cocoette_. Stories, poems, essays & photos from Kenya, Nigeria, Trinidad & Tobago, Ghana, Sudan, St. Lucia, Zimbabwe, & more
http://lolwe.org/issue-5/
my poem "A Travelogue: The Grief & Ruins Outside our Walls" is now published on Eboquills. @eboquills

click link to read full poem 🖤🥂https://eboquills.com/2022/05/20/one-poem-by-olowo-qudus/
Check out this list of #opportunities for #writers (see link). The #deadlines are in May 2022, so roll up your sleeves and get to work.

Best wishes! https://eboquills.com/2022/05/07/opportunities-for-writers-with-deadline-in-may-2022/
Load More