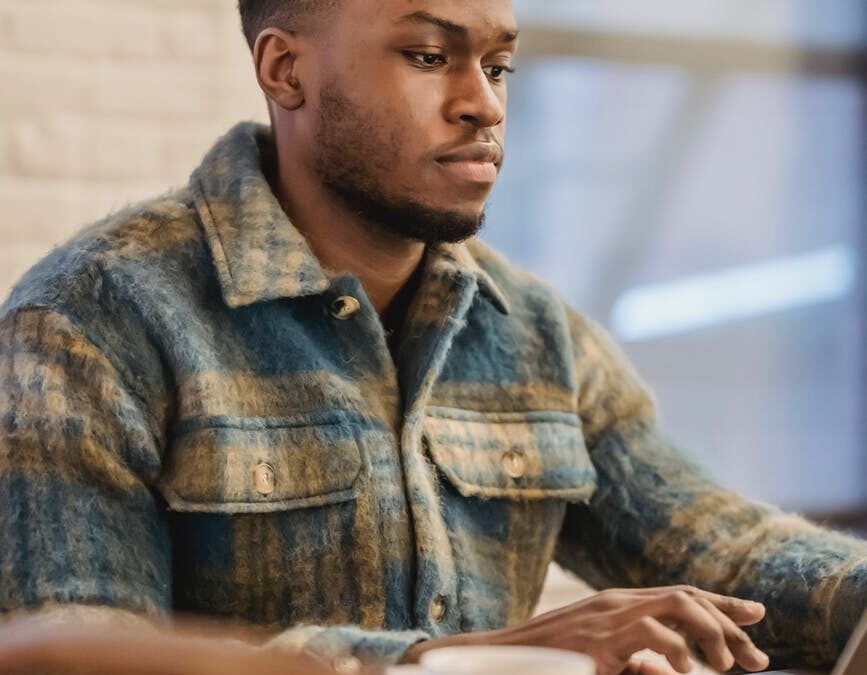 11 Opportunities That Would Interest you in March!
Eboquills, 2 years ago
0
6 min

read
505
Of course, we know that entry fees scare the hell out of so many writers, but not to worry, we have you covered: all the writing opportunities we have compiled in this list are absolutely FREE to enter, and hold an amazing reward if you expand your creativity and win!
So, check through and get your cup of coffee steaming!
1. Fountain Essay contest 2021-2022 (Deadline April 1, 2022)
After a long dormancy in this Covid era, our lives seem to be taking off for a fresh start. What does revival mean to you? How do you revive?
Is getting back to "normal" a revival when there is a new normal every day? What is your new normal? Send in your essays on "revival" to hear your story which can be a source of healing for you and others.
Deadline for submissions: April 1, 2022
Contest open to all writers worldwide
Ideal word count to be between 1,500 and 2,500
CASH PRIZES
1st Place – $1,000
2nd Place – $500
3rd Place – $300
Two Honorable Mentions – $150 each
For submissions check out here
2. The 2022 BBC Young Writers' Award with Cambridge University ( March 28, 2022)
There will be five writers shortlisted for the BBC Young Writers' Award with Cambridge University. The five shortlisted stories are narrated by an actor and recorded for an exclusive broadcast on BBC. The stories are also published in an exclusive anthology dedicated to the Award. The five shortlisted writers are invited to take part in a creative writing workshop with a leading writer and a tour of BBC Broadcasting House, central London, followed by the Award ceremony which is broadcast live from the Radio 4's flagship arts programme, Front Row. The five shortlisted writers will have the opportunity at the awards ceremony to meet leading writers, publishers, agents and broadcasters. Travel, accommodation, refreshments and special assistance as required are provided for each of the five shortlisted writers and an accompanying adult. Each shortlisted writer can invite a further three guests who are aged 14 and over to the Award ceremony (at their own cost). All writers will need to be accompanied by a parent/guardian or BBC chaperone.
Click here for details and submission
3. 2022 Hugo Awards (March 15, 2022)
The Hugo Award® is the leading award for excellence in the field of science fiction and fantasy. The Hugos were first presented in 1953 and have been awarded every year since 1955 by the members of the World Science Fiction Society (Worldcon members) at the World Science Fiction Convention (Worldcon).
Check details here.
4. Doek: a Literary magazine from Namibia (March 14, 2022)
Doek! seeks fresh, nuanced, and exciting writing which continuously explores new thematic terrain.
Narrative (plot)-driven short fiction of any genre such as crime, erotica, fantasy, historical, horror, humor, literary, magical realism, mystery, romance, science fiction, or any experimental writing which creatively blurs the margins between such genres;
Creative nonfiction such as essays, memoirs, or narrative nonfiction;
Poetry written for the page, not performance; and,
Visual art from the following disciplines: illustrations, graphic design, and photography.
Submit your work here.
5. Afread (March 3, 2022)
Well, it varies. No two stories are the same, but in each case, we'll be looking for originality and creativity. We love a strong plot, we love getting to know characters, and we love getting to know you – so please remember to include a short bio.
We publish fictional stories that are no longer than 5,000 words.
We currently pay £25 for each accepted submission.
6. Farafina (March 31, 2022)
Have your work considered for publication by Kachifo Limited, please send an email to submissions@kachifo.com, including the first three chapters or 10,000 words of your manuscript (saved in Microsoft Word), a one-page synopsis of the work, and a short author bio. (Note that a synopsis is not the same as a blurb or a teaser. A synopsis should contain "spoilers", and should give a summary of the entire story, including and especially how it ends.)
Check details and submit here.
7. Doug Weller's Six Word Wonder Contest (Unspecified Deadline)
This is the place for you to enter your absolute best six word stories, memoirs, poems, and jokes, with the chance of winning $100, getting published, and being named the Six Word Wonder!
Entry is free. All entries will be credited to you if shared or published in future.
Submit here.
8. Writers of the Future Contest (March 31, 2022)
The most enduring and influential contest in the history of SF and Fantasy
L. Ron Hubbard's Writers of the Future Contest is an opportunity for new writers of science fiction and fantasy to have their work judged by some of the masters in the field and discovered by a wide audience. No entry fee is required and entrants retain all publication rights.
Prizes of $1000, $750 and $500 are awarded every three months. From the four quarterly 1st Place winners each year, a panel of judges select one story as the grand prize winner. The writer of the grand-prize-winning story receives the L. Ron Hubbard Golden Pen Award and an additional $5000 cash prize.
Check details.
9. Caterpillar Poetry Prize 2022 (31 March 2022)
Caterpillar Poetry Prize 2022 is a literary competition organized for writers to contest for a huge cash prize. The contest is organized by The Caterpillar, a quarterly print magazine for children featuring poetry, short stories and art. The prize is for an unpublished poem written by an adult for children aged 7–11. The poem can be on any subject. There is a line limit of 150.  Entries must be entirely the work of the entrant and must never have been published, self-published, published online or broadcast.
Prize: €1,000
Details here
10. 2022 FITZCARRALDO EDITIONS/MAHLER & LEWITT STUDIOS ESSAY PRIZE (March 14, 2022)
The 2022 Fitzcarraldo Editions/Mahler & LeWitt Studios Essay Prize, an annual competition for unpublished writers, is now open to submissions. Initially made possible by an Arts Council Grant in 2015, the prize awards £3,000 to the best proposal for a book-length essay (minimum 25,000 words) by a writer resident in the UK & Ireland who has yet to secure a publishing deal.
11. Shuzia Movie Script Competition (March 23, 2022)
Create a modern retelling of ONE of the below biblical stories in a 1-2 page  movie script. The  movie script should be set in this current time and should depict modern characters and scenes with an African twist. We are looking for scripts that will introduce a new way of looking at these Biblical stories.Your movie script should be based on the following stories:
Noah's Ark: Genesis 7
Samson and Delilah: Judges 16
Joseph thrown into a pit: Genesis 37:4
David and Goliath: 1 Samuel 17
Details, here.
We wish you the best writing career in March!
Keep marching on in creativity!
Eboquills
EBOquills is a literary platform, which aside from promoting African Literature, seeks to be a clinic for creatives and a spa for stressed and distressed artists. We want to take hundreds of writers from the shadows and place them in the spotlight. Send us your best writings and pressing questions. Check out the services we offer, we look forward to working with you on your next writing project.
Related posts