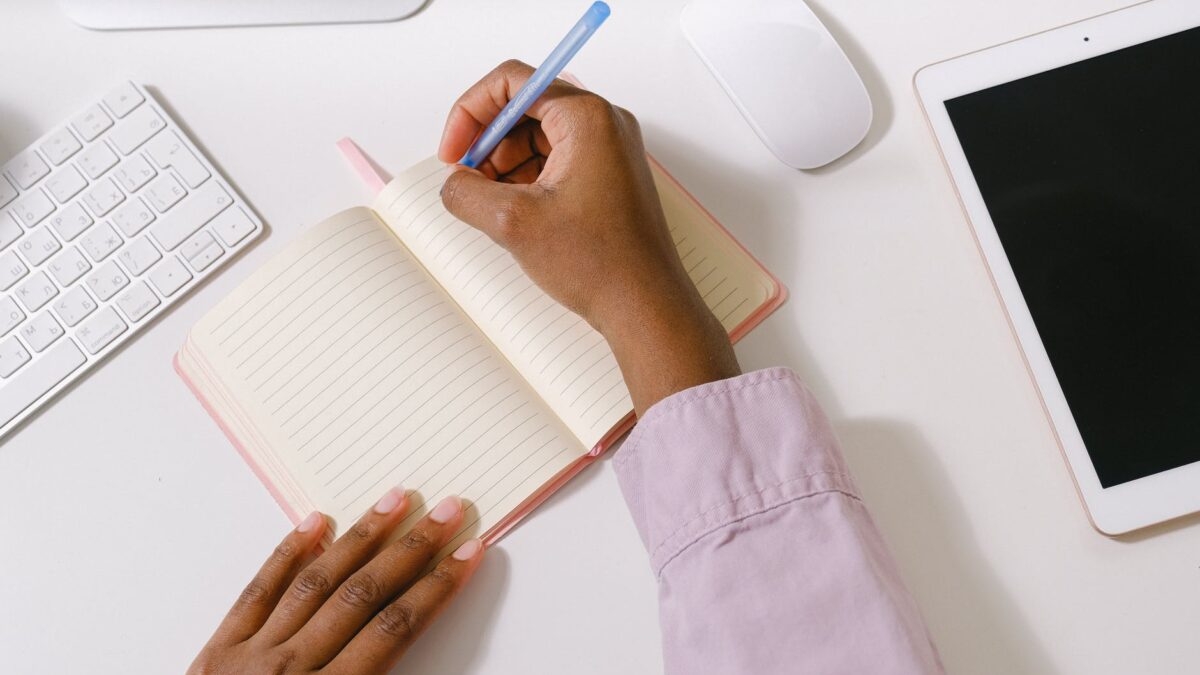 List of Free-to-Enter Writing Contests in April, 2022
Eboquills, 2 years ago
0
7 min

read
772
Nothing interests an up-and-coming writer like writing to be acknowledged either via certifications or other forms of awards. However, many upcoming writers don't know where and how to find such opportunities that will unveil the hidden potentials embedded in their pen and paper. This is why Eboquills is here to avail you of some free-to-enter writing contests with April deadlines to help you join the community of widely read writers. Do seize the opportunity to send your work out.
14. Science me a Story
This competition was created with the aim of promoting scientific outreach in a fun and engaging way, appropriate for primary school children. The ultimate goal of the contest is to promote scientific spirit and inspire the generations that will build our future. We hope to achieve this through the communication of scientific achievements, findings, methods, and anecdotes in the form of short stories.
Top prize: £200
Additional prizes: £150 and £100 runner ups
Deadline: April 24, 2022
Details, here
13. 500-Word Contest: Flash fiction/nonfiction
This contest welcomes fiction and nonfiction told in 500 words or less with a grand prize of $1,000.
Submit by April 18.
Details, here
12. Creative Nonfiction's True Story
Send essays between 5,000 and 10,000 words for consideration in Creative Nonfiction's True Story issues, which feature one long-form narrative each month. Accepted essays will receive $750 on publication as well as comp copies.
Deadline: April 30.
Details, here
11. Lucien Stryk Asian Translation Prize
Eligibility: Translators with book-length translations Chinese, Hindi, Japanese, Kannada, Korean, Sanskrit, Tamil, Thai, or Vietnamese into English poetry or source texts from Zen Buddhism in 2021
Prize: $6,000
Deadline: April 18, 2022
Details, here
10. ALTA Travel Fellowship
Eligibility: Emerging translators
Prize: $500-$1,000 to assist in travel to the annual ALTA conference
Deadline: April 18, 2022
Details, here
9. RBC PEN Canada 2022 New Voices Award
Genre: Short Story, Creative Nonfiction, Journalism, Poetry
Entry Fee: None
Deadline: April 30, 2022
Prize: $3,000 and mentorship from a distinguished Canadian author
Description: Currently in its ninth year, this prize offers a space for writers to submit fiction, creative nonfiction, journalism, and poetry. The competition is open to writers over the age of 17 whose work has not yet been published. Prose entries must be between 2,000-4,000 words. Poetry entries may take the form of individual poems, a sequence, or one long poem of no more than 2,500 words in total. This year's prize will be judged by Chantal Gibson, Eva Crocker, and Hasan Namir. Please send all submissions to submissions@pencanada.ca.
Details here
8. Jessamy Stursberg Poetry Prize
Genre: Poetry (Grades 7 – 9 and 10 – 12)
Entry Fee: None
Deadline: April 30, 2022
Prize: First prize of $400; second prize of $350; third prize of $300
Description: The  Jessamy Stursberg Poetry Prize for Canadian Youth was established to foster a lifelong relationship between Canadian youth and the literary arts, specifically poetry. The prize is supported through a generous donation from the Stursberg family and other donors in honour of Jessamy Stursberg. The prize accepts submissions from young poets all across Canada, with three prizes awarded in both the Junior (grades 7 to 9) and Senior (grades 10 to 12) categories.
Details here
7. 2022 Toronto Book Awards
Genre: All Genres
Entry Fee: None
Deadline: April 29, 2022
Prize: Grand prize of $10,000; five finalist awards of $1,000
Description: Submission must contain some clear Toronto content (this may be reflected in the themes, settings, subjects, etc.), but authors do not necessarily have to reside in Toronto. There are no separate categories: novels, short story collections, books of poetry, books on history, politics, and social issues, biographies, books about sports, children's and young adult books, graphic novels, and photographic collections are judged together. Books must be published between March 1, 2021, and May 31, 2022.
Details here
6. COSTI Child & Youth Poetry Contest
Genre: Poetry (Students in grades 4 – 12)
Entry Fee: None
Deadline: 2022 deadline to be announced.
Prize: First prize of Apple IPad Tablet; second prize of Beats Solo3 Wireless On-Ear Headphones; third prize of Beats Pill & Portable Bluetooth Speaker in Black
Description: The contest provides students with the opportunity to express their feelings and thoughts in English or in French on the theme of refugee and human rights issues, including those fleeing from violence and persecution, seeking refuge from war, pain and isolation, cultural/religious differences and co-existence, the importance of welcoming refugees, the challenges of adapting to life in a new country, and the need for being welcomed and learning to live together in our society.
Details here
5. TU Dublin Clothing Love Story Competition
Genre: Short Story
Entry Fee: None
Deadline: 2022 deadline to be announced.
Prize: First prize of Apple Watch SE; second and third prizes of Beats EP Headphones
Description: Be part of the fashion revolution with SDGliteracy.ie and TU Dublin. Fashion Revolution Week is the time to engage everyone to create a better fashion industry, centered around the anniversary of the Rana Plaza factory collapse on April 24, 2013. To encourage people to celebrate and make most of what they already own, this competition asks fashion fans to share their own clothing love story.
Details here
4. Storyhouse Nonfiction Animal Stories Contest
Genre: Nonfiction
Entry Fee: None
Deadline: 2022 deadline to be announced.
Prize: First prize of $200 and automatic entry to the Winners Circle Contest; runner-up prize of $100; all winners receive certificates of recognition suitable for framing
Description: Stories should be factual and true accounts of an encounter or encounters by the author with a wild animal or animals. These include, but are not limited to, birds, fish, butterflies, snails, lions, bears, turtles, wombats, etc., as long as it is not a pet. Stories must be between 1,000–10,000 words in length. Language in the stories should be free of words or scenes not suitable for children. Stories can be submitted from any country, although they must be written in English. There is a limit of two contest submissions. No story may be entered in more than one contest. Stories entered in any of our previous contests will not be eligible for current year contests.
Details here
3. Shuzia Short Story Contest: On a Hill
"We want stories that examine travails, persecution, rejections, and finally victory. Stories must be creative with well-developed characters
Stories should be between 1,500 to 2000 words. Your story should be an original submission and not submitted or published on any other platform. You can be any age to submit for this competition – there is no age limit. Please do not include graphic images in your submission"
First Prize – $120 + production of your story into a YouTube movie
1st Runner Up – $100
2nd Runner Up – $80
Details here
The deadline for this contest is 1st May 2022.
2. The Brick Lane Bookshop Short Story Prize
The 2022 Brick Lane Bookshop Short Story Prize is now open for submissions, with a deadline for entries of 19th April, 2022.
The prize is open to all UK residents for original short stories between 1000 and 5000 words and we're looking for new, exciting, and diverse voices in short fiction. There is no fee for entry.
The first prize will receive £250. All of the longlisted stories will be published in the Brick Lane Bookshop Short Story Prize anthology in Autumn 2022.
Longlisted stories will be read and judged by our panel: Anne Meadows, Huma Qureshi, and Chris Wellbelove.
1. Reedsy Short Story Contest(s)
Every Friday, Reedsy kicks off a weekly short story contest by sending out a newsletter that includes five themed writing prompts. Subscribers have one week (until the following Friday) to submit a short story based on one of the prompts. The winner receives US$ 50 and publication on Reedsy's Medium blog.
Final Words
It was Ray Bradbury who said, "You fail only if you stop writing." We believe you have every potential, except to fail! Therefore, this is your chance to try again, this April! You have our best wishes.
Eboquills
EBOquills is a literary platform, which aside from promoting African Literature, seeks to be a clinic for creatives and a spa for stressed and distressed artists. We want to take hundreds of writers from the shadows and place them in the spotlight. Send us your best writings and pressing questions. Check out the services we offer, we look forward to working with you on your next writing project.
Related posts