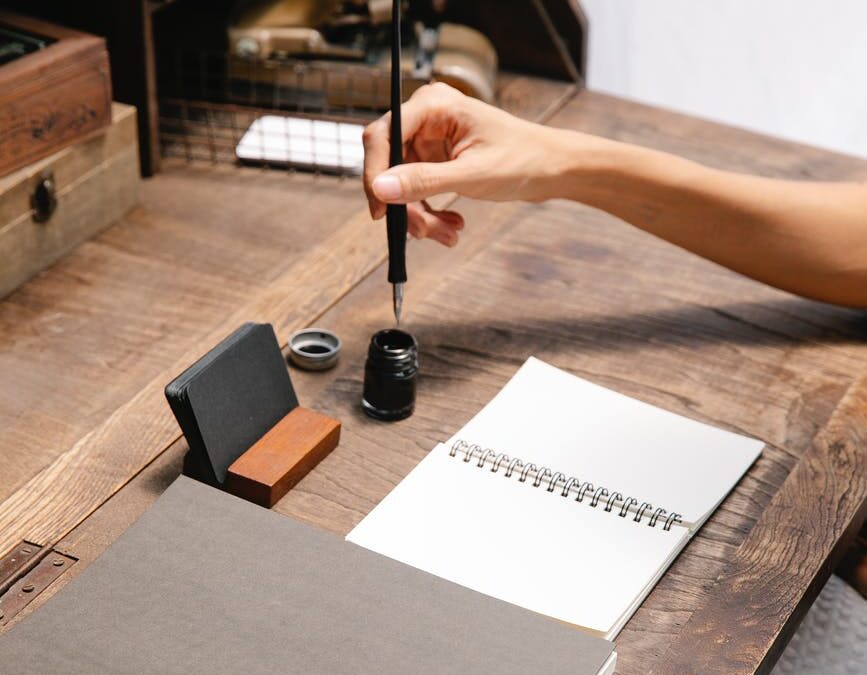 Opportunities for Writers in July 2022

Eboquills, 2 weeks ago
0
7 min

read
26
As we often say at Eboquills, writers who want to make headlines must beat deadlines. Have you met your rejection letters' target for the year? Yeah, you read right, most dedicated writers set a rejection target for each year to ensure they hit a certain number of submissions per year. If you are just reading this, you could set a target for the last half of 2022. Begin by looking through this list of opportunities for writers in July.
1. Jan Garton Prairie Heritage Book Award | Prairie Heritage, Inc.
Deadline: July 31st
A prize of $1,000 is given annually for a published book of poetry, fiction, or nonfiction that "illuminates the heritage of North America's mid-continental prairies." Authors, publishers, and the general public may submit two copies of a book published in 2021 by July 31. Visit the website for complete guidelines.
2. Arts and Writing Creativity Workshop
Are you a YOUNG ART WRITER OR EDITOR and would love to develop yourself in critical thinking and writing, copyediting and style guides to grow your career?
Then this workshop is for you!
The ART WRITING AND CRITICISM WORKSHOP is for 20 early and emerging young art writers and editors based in Africa.
The workshop will include events such as guest talks by artist and art writers, field trips to local galleries and the Art X Lagos International art fair.
To be a part of this, kindly visit here for details on how to apply:
3. Sasee: Three themes
They want first-person, nonfiction material that is for or about women. Essays, humor, satire, personal experience, and features on topics relating to women are their focus areas. They do not publish fiction or poetry. They have three upcoming themes: There is no "I" in "Team" (deadline 15 July 2022); Length: 500-1,000 words
Pay: Varies
Details here.
4. Dark Peninsula Press: Negative Space 2 – A Return to Survival Horror
Deadline: 15 July 2022
Length: 2,000-7,500 words
Pay: $0.01/word
This fiction anthology will focus on the survival horror genre of video games. "Overall, our main goal of this anthology is to incorporate elements of the survival horror tradition into narrative fiction writing. … We want stories featuring characters trapped in isolated and/or hostile environments. We want stories full of deadly monsters, makeshift weapons, and unspeakable horrors. We want stories that start with events already in motion, or in media res, and with characters facing ever-increasing odds, relying on their wits and skills to survive." They want creature feature, thriller/suspense, supernatural horror, serial killer, cosmic horror, sci-fi horror, but not military horror.
Details here.
5. WolfSinger Publications: Two themes
They want submissions for two fiction anthologies, both of which have PG-13 rating. They also have other anthology calls, which will open later in the year – see this page.
— Never Cheat a Witch: They want stories featuring "mere mortals using their cunning, and whatever other assets and skills they may have to put one over a witch, wizard, or other powerful magical entity. And the consequences, if any, that they end up facing because of it. Stories can have the mortal winning or the witch winning in the end."
Length: 2,500-7,500 words
Deadline: 15 July 2022
Pay: $15 + royalties
Details here.
Ring of Fire: "How the Ring of Fire is shown is completely up to the author. It could be the traditional story of an Earthquake or volcano eruption as an apocalyptic or post-apocalyptic tale, a doorway into another realm or planet, a magical object or a sought-after treasure, a ring around a world, or any idea the theme sparks.
Acceptable genres are Science Fiction and all sub genres, Fantasy, Horror, Paranormal or Gothic romance, Mystery or even mixed genres. Faith-based are okay as long as it is part of the character and not preachy. This is inclusive for all belief systems. Any time period can be used."
Deadline: 31 July 2022
Length: 1,000-7,000 words
Pay: $15 + royalties
Details here.
6. Sovereign: An Anthology of Black Fantasy Fiction
Deadline: 16 July 2022 (or until filled)
Length is 1,000-39,999 words
Pay: $0.08/word for the first 1,000 words, $0.01/word thereafter; also, "If a Kickstarter campaign is successfully funded, original fiction will be raised to $0.08/word for their full word count."
This is a project by Pride, which runs the Aurealia Leo imprint. For their 'Sovereign' anthology, they want stories by Black writers only, from Africa and the African Diaspora. They want works from flash to novella-length. The sub-genres are: Heroic; Mythic; Flintlock; Gaslamp; Medieval; Religious; Weird West; Arcanepunk; High/Epic Fantasy; Sword and Soul/Planet; Noblebright/Nobledark; Fables/Fairytale Retellings. They also accept reprints. They will accept up to two submissions from writers – one original fiction, and one reprint.
Details here (guidelines) and here (submission form).
(And see this list for more opportunities for underrepresented writers.)
7. Rough Cut Press: Air
Deadline: 27 July 2022
Length: Up to 650 words
Pay: $25
They publish work by LGBTQ+ artists – fiction, nonfiction, and poetry. They are open year-round, with cut-off dates for themed issues. They are reading submissions on the 'Air' theme. According to their website, "We seek personal, lyrical, critical, and experimental work in under 650 words."
Details here.
8. Jellyfish Review: Little Sayings
Deadline: 31 July 2022
Length: Up to 1,000 words
Pay: $25
They want work on the 'Little Sayings' theme. "There's a lovely book called Family Lexicon, by Natalia Ginzburg, which tells the story of her large Italian family with all its routines, its rituals, and its pet phrases. The characters and the story come to life through the little sayings the family have invented and shared with each other. … Feel free to interpret the prompt however you see fit, but we do want work that contains at least one wonderful line of dialogue."
Details here.
9. Tales & Feathers Magazine: Cozy Slice-of-Life Fantasy
Deadline: 31 July 2022
Length: Up to 2,500 words
Pay: CAD0.11/word
This is the sister publication of Canadian speculative fiction, Augur. Tales & Feathers will publish cozy slice-of-life fantasy – they want quiet character-driven storytelling, gentle moments, rich fantastical worldbuilding, everyday moments, stories that take place before or between or after the epic conflicts, and stories that offer warmth, comfort, and possibility. "We welcome stories written in any fantasy genre or genres, including stories that blur genre lines. We are especially interested in high fantasy, fairy tales, and myth.
We also welcome stories that have been translated into English and stories that engage with non-Western fantasy genre traditions."
Writers can send up to three stories each.
Details here.
(Submissions for the Canadian magazine of speculative fiction and poetry, Augur, will open for all writers from 7-31 July 2022 – see this page for details. Until 6 July, Augur is taking submissions only from underrepresented Canadian writers.)
10. Dark Peninsula Press: The Cellar Door – Dark Highways
Deadline: 31 July 2022
Length: 2,000 – 7,500 words
Pay: $25.00

They want horror/suspense stories that take place on a highway, road, or inside a vehicle. They will accept suspense/thriller, creature feature, supernatural horror, and grindhouse/exploitation stories.
Details here.
(Submissions are also open for the Fear Street anthology, YA horror steeped in late 80s-90s nostalgia – the unexplained mysteries, missing people, the things that lurk in the dark. Pay is $0.01/word for stories of 4,000-8,000 words, and they also accept reprints. Deadline 1 August 2022. Details here.)
11. Seaside Gothic
Reading period: 10-16 July 2022
Length: Up to 1,000 words
Pay: £0.01/word

This is a new magazine. They want seaside gothic fiction, nonfiction, and poetry. Their website says, "There are three criteria that define seaside gothic literature.
It is led by emotion, not reason, exploring the human experience mentally and spiritually as well as physically… ; It addresses duality—land and sea, love and hate, the beautiful and the grotesque…; It connects to the edge, living on the seaside either literally or figuratively, and has one foot in the water and the other on solid ground…" Please note, contributor copies can only be sent to UK addresses. After July, they will open briefly for submissions in October.
Details here.

Eboquills
EBOquills is a literary platform, which aside from promoting African Literature, seeks to be a clinic for creatives and a spa for stressed and distressed artists. We want to take hundreds of writers from the shadows and place them in the spotlight. Send us your best writings and pressing questions. Check out the services we offer, we look forward to working with you on your next writing project.
Related posts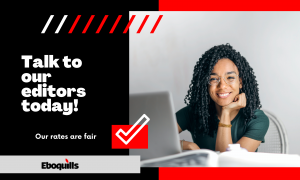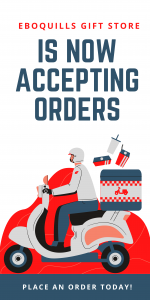 Facebook
Eboquills
Helping writers achieve their writing goals

Let us be your plug for any form of writing, editing and writing consultancy.
Twitter
Issue 5 is LIVE! Guest editors: @malingose, @WillieKinardIII & @postcolonialchi. Cover: Alex & Frans Odicky. Illustrations: @cocoette_. Stories, poems, essays & photos from Kenya, Nigeria, Trinidad & Tobago, Ghana, Sudan, St. Lucia, Zimbabwe, & more
http://lolwe.org/issue-5/
my poem "A Travelogue: The Grief & Ruins Outside our Walls" is now published on Eboquills. @eboquills

click link to read full poem 🖤🥂https://eboquills.com/2022/05/20/one-poem-by-olowo-qudus/
Check out this list of #opportunities for #writers (see link). The #deadlines are in May 2022, so roll up your sleeves and get to work.

Best wishes! https://eboquills.com/2022/05/07/opportunities-for-writers-with-deadline-in-may-2022/
Load More