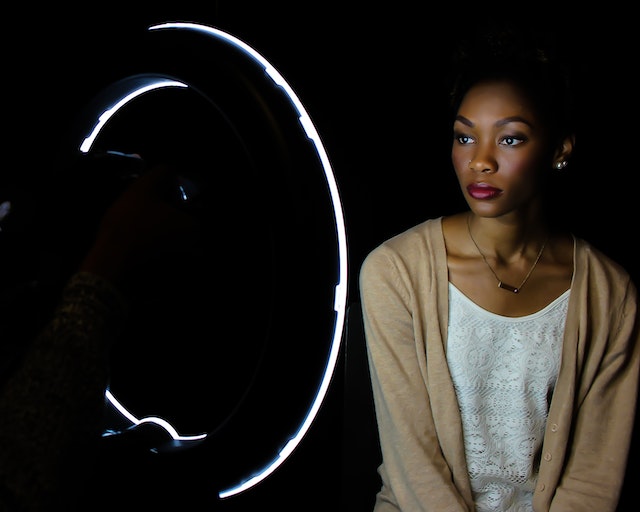 ÀLÀKÉ By Dayò Ayílárá
Eboquills, 7 months ago
0
2 min

read
509
Dayò Ayílárá is a lawyer, business consultant, cartoonist, content writer, graphics designer and calligrapher.
ÀLÀKÉ
À-l-à-k-é, when I first gulped the litres
of your beauty through the funnel of my eyes
i knew I was under fire, your petrol tanker
has set my wool heart ablaze and I am in ruins.
through the ink of your eyes and the pages
of your skin; the Visual Art of your schoolgirl's dress
and the Mathematics of your lips' red
my brain is short of Elementary Science.
i love you Àlàké, not because of your palm-oil skin
nor your pizza voice, nor because of the taste
of wine that drips into my ears
at the purples of your steps, but for this:
the thought of you fills a thousand drum;
and chases the mosquitoes away
the juicy sound of your name, À-l-à-k-é,
perfumes my Jakande air day and night.
Contributor's Bio
Dayò Ayílárá is a lawyer, business consultant, cartoonist, content writer, graphics designer, and calligrapher. He is a continuing student of nature, tradition, history, and Olódùmarè. Law is his lawfully wedded wife, art and poetry are his mistresses. He writes from a small box in Abuja, Nigeria.
Dayò Ayílárá is his name and not a pseudonym.
Eboquills 10Q Authors – Get Featured For Free
10Q is Eboquills special feature for newly published authors to share their writing and publishing journey with our editors and audience. If you are a recently published author of any genre, we would be excited to have you share your story with us. Contact the Editor in Chief via email @ editorinchief@eboquills.com to be featured on 10Q or to use our suite of writing support services.
Eboquills
EBOquills is a literary platform, which aside from promoting African Literature, seeks to be a clinic for creatives and a spa for stressed and distressed artists. We want to take hundreds of writers from the shadows and place them in the spotlight. Send us your best writings and pressing questions. Check out the services we offer, we look forward to working with you on your next writing project.
Related posts