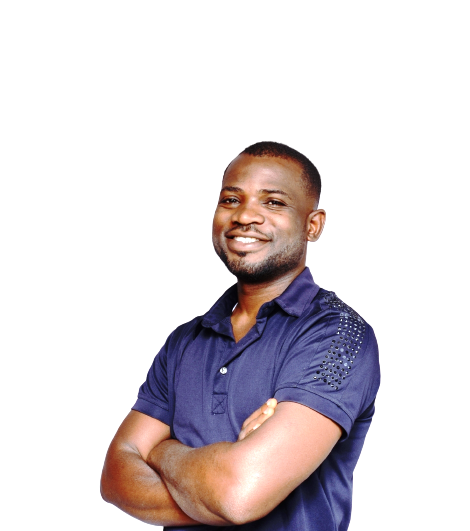 10Q showcases the finest and latest African authors from around the world. It is our way of recognizing and appreciating the hard work of authors. Today, we speak with Bentex Torlafia, author and founder of NASARA CREATIVE. He talks to our editors about his newly published collection of short stories; "Love, Death, Echoes & Ripples" and why he published it 13 years after his first book.
EBOQUILLS: Tell us a bit about yourself
BT: BENTEX TORLAFIA is the National Legal Adviser to the Association of Nigerian Authors (ANA) and Legal Adviser to the Obi Local Government Legislative Council, Nasarawa State, Nigeria. He teaches Intellectual Property (IP) Law part-time at the Faculty of Law, Benue State University, Makurdi-Nigeria, and with other vibrant creatives run a literary creative agency in Nigeria called "NASARA CREATIVE".
He's an Intellectual Property (IP) Consultant/Expert and Reviewer for the Journal of Intellectual Property Rights (JIPR), with experience in working with several organisations/minds to help set up their literary creative projects, push for their IP Rights and establish their presence in several parts of the country.
He holds a WIPO Master of Laws Degree – LL.M in Intellectual Property Law (with Specialisations in Patent Law and Design Law) at Ankara University, Turkey and he's currently pursuing a Ph.D. in Intellectual Property Law at the Nasarawa State University, Keffi-Nigeria.
He's a published creative writer/consultant with two (2) published literary creative books; "Rains Always… in my country" (a collection of poetry) and "Love, Death, Echoes & Ripples" (a collection of short stories) to his credit. His other literary creative/academic works have appeared in various journals, anthologies, collections, and dailies.

EBOQUILLS: Can you tell us a bit about your book and what inspired you to write it?
BT: My latest book "Love, Death, Echoes & Ripples" (a collection of short stories) is a 100-page
book of interesting 24 short stories which bothers on the various THEMES which make up
the name of the book.
This literary piece is especially prepared for the introspection of living, loving, dying, the politics of everyday actions and reactions of humans; dead or living, which somehow reverberates in today's society with attendant effects. Demonstrating how it has blossomed to this thought and the feelings for the uncertainties of life, self, others and country. I'm inspired by life generally in every shade of it being experienced by people in every stratum of the society, as well as the concepts of our everyday actions, reactions and how they affect us (which I see as ECHOES) and others (which I see as RIPPLES) intentionally and unintentionally, in our loving and eventually in dying.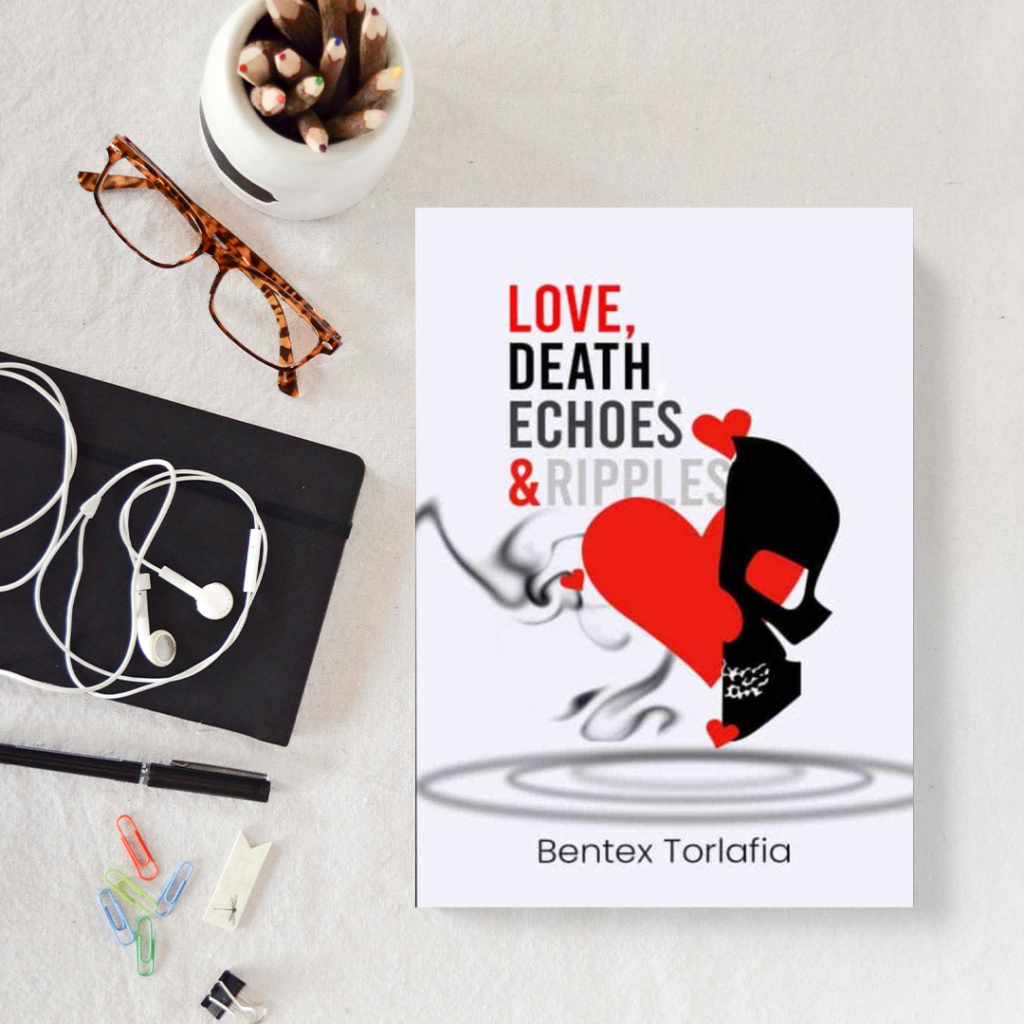 EBOQUILLS: How long did it take you to write the book?
BT: After my first book "Rains Always… in my country" (a collection of poetry) which was published in 2010, it took me another 13 years to come up with this new publication "Love, Death, Echoes & Ripples" (a collection of short stories). The reason was because, after the first publication, I realised that I really needed to read up more and more books if I intend to write better creatively. If there's anything that I'm
learning about this skill of creative writing, it is the fact that one must be immersed in the world of reading, reading and reading more and more literary creative books which would boost the imaginations/imagery to become better at the art of enriching their vocabulary/diction to the possibility of choosing any style or a combination of styles which would stand them out as a better creative writer.
EBOQUILLS: What is your writing process like?
BT: My creative writing process typically starts with brainstorming and free-writing. I like to take some time to think about what I want to write about and how I want to approach the topic. I also often look for inspiration in other pieces of writing, everyday experiences and art, my muse helps many times in this respect. Then, I'll start drafting my piece, focusing on the structure and the flow. I like to get feedback from others as I'm writing, to get new perspectives and ideas. After I feel like I have a good draft, I'll go back and revise, making sure everything is polished and ready to be published.

EBOQUILLS: Are there any authors or books that have greatly influenced your writing?
For local creative writers, I have a number of persons whose writings I find quite interesting and have admired greatly. In no particular order, Mallam Sumaila Isa Umaisha, Eneji Mathew, Odu Ode (Poetique), Unwanyi Ulegede, Paul Ugah, Vershima Su'Eddie Agema, Bizuum Yadok, Mallam Denja Abdullahi, Richard Ali, Umar Yogiza Jnr., Kukogho Iruesiri Samson, Bash Amuneni, Hader Otaki, Prof. Remi Raji, B.M Dzukogi, Isaac Attah Ogezi, Dr. Charles Iornumbe, Maik Ortserga, Prof. E.E. Sule, Prof. Idris Amali, Mallam Moh'd Ohitoto, Abubakar Adam Ibrahim, Ahmed Maiwada, Dr. Chika Ose-Agbo, Igba Ogbole and the critical writings of Prof. David Ker amongst a handful of others have actually left me thinking and goading me to do more in the areas of creative writings.
Interestingly however, it has been foreign creative writers that ignited the fire of creativity and have set the ball of creative writing rolling for me. I've read a lot of best-sellers and do not discriminate any
genre from the likes of Maria Puzo, James Hardley Chase, Dan Brown, John Grisham, Dean Koontz, Tom Clancy, Tess Gerritsen, Agatha Christie, Stephen King, J.K Rowling, Sidney Sheldon, Nora Roberts, J.R.R. Tolkien, Clive Cussler, Mary Higgins Clark amongst others, which still adorn my personal library to date.
All these creative writers and their experiences have greatly influenced my creative writing,
and I like to think that I have a little bit of all of them in my style of creative writing.

EBOQUILLS: How do you feel now that your book is published and available to readers?
BT: Hmmm, now I feel incredibly proud, satisfied, and humbled to have my book published and available to readers. This will be the second one, but like every child-birth, there's always that palpable excitement that is obvious no matter how many publications one has churned. It has been a long, hard journey to get to this point, and I'm so grateful to everyone who has supported me along the way, and incredibly excited to see how it is received. It's a wonderful feeling to see my work out in the world. I am grateful for the opportunity to share my story with the world and am looking forward to hearing the feedback from readers.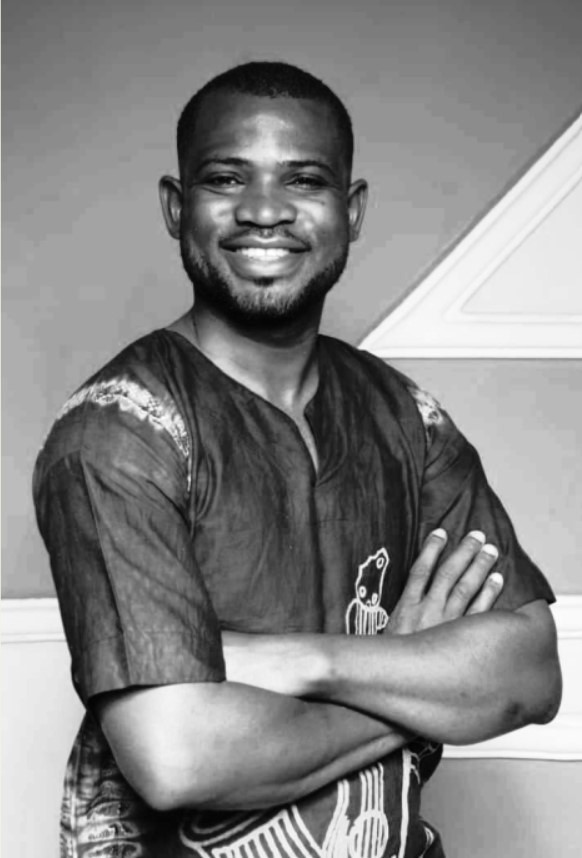 EBOQUILLS: Can you tell us about any particularly challenging or rewarding moments during the writing or publishing process?
BT: One of the most challenging parts of my creative writing and publishing process for me was the incredible feeling to know that the work I had poured my heart and soul into was finally being recognized and appreciated by someone else. On the other hand, one of the most challenging moments was when I had to make difficult decisions about which pieces of my writing to cut or rewrite. It was often difficult to let go of certain pieces of writing that I had become attached to, but it was also necessary in order to create a better overall work. Also, finding the right editor and publisher, considering that publishing in Nigeria is expensive and Nigerian authors have to mostly source the funds personally to make their dreams of publishing their manuscripts become a reality.
I had a few editors who weren't quite right for my project and also reached out to a number of publishers. It actually took a lot of searching to find someone who could give me the kind of feedback and service that was truly helpful and considerate financially. On the other hand, one of the most rewarding moments
during the writing and publishing process was when I finally got to hold a printed copy of my book in my hands. It was such a tangible reminder of all of the hard work I had put into creating the book, and it was so rewarding to finally have a physical copy to show for it.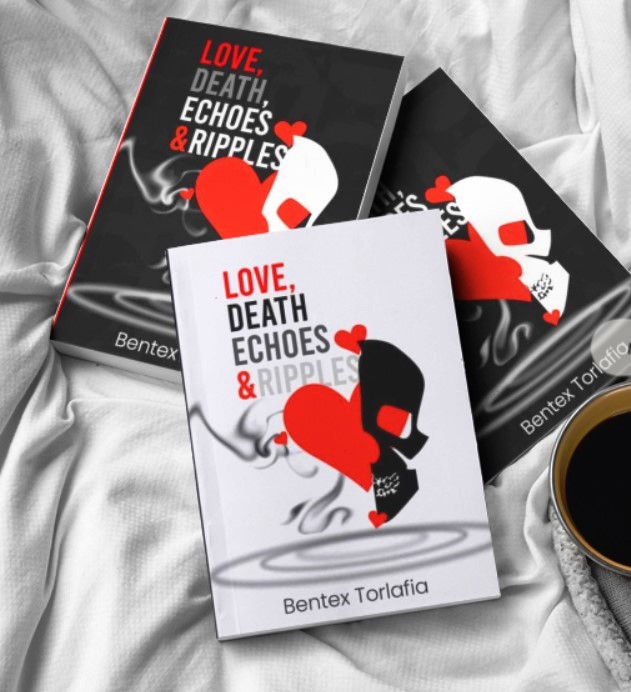 EBOQUILLS: How do you hope readers will respond to your book?
BT: I hope that my readers will be moved by my stories and find something that resonates within them. I want them to be inspired, to be entertained, and to be challenged. I hope that my stories will encourage them to think, to feel, and to explore the world around them. Ultimately, I hope that my book will leave a lasting impression on my readers and that they will come away from it feeling enriched and having gained something meaningful. Equally, I hope readers will be inspired by the stories in my book and take away messages that will help them in their own lives, help them to understand their own experiences and to be involved in the conversations about the issues I explore. Most importantly, I hope my book will cause readers to think deeply about the themes I cover and encourage them to take action to make positive changes in their lives and in their country and in the world.

EBOQUILLS: Are you working on any new writing projects currently?
BT: This current work is still very fresh and quite delicious in the issues I outlined which is being explored in our everyday lives. Nevertheless, I am currently in the process of writing a combination of collection of short stories and poetry that explore the themes of identity, self-discovery, and transformation. The stories are told from the perspectives of characters who are on journeys of self-exploration and discovery, and who ultimately find courage and strength to accept and embrace their true selves. The stories will be about the struggles and triumphs of everyday life. The poems are written in a variety of forms and styles, and explore the complexity of emotions felt during times of transformation and the poetry will be about
finding beauty and solace in nature. I hope to capture moments of joy, pain, and understanding in my writing, and to create a work of art that speaks to the human experience.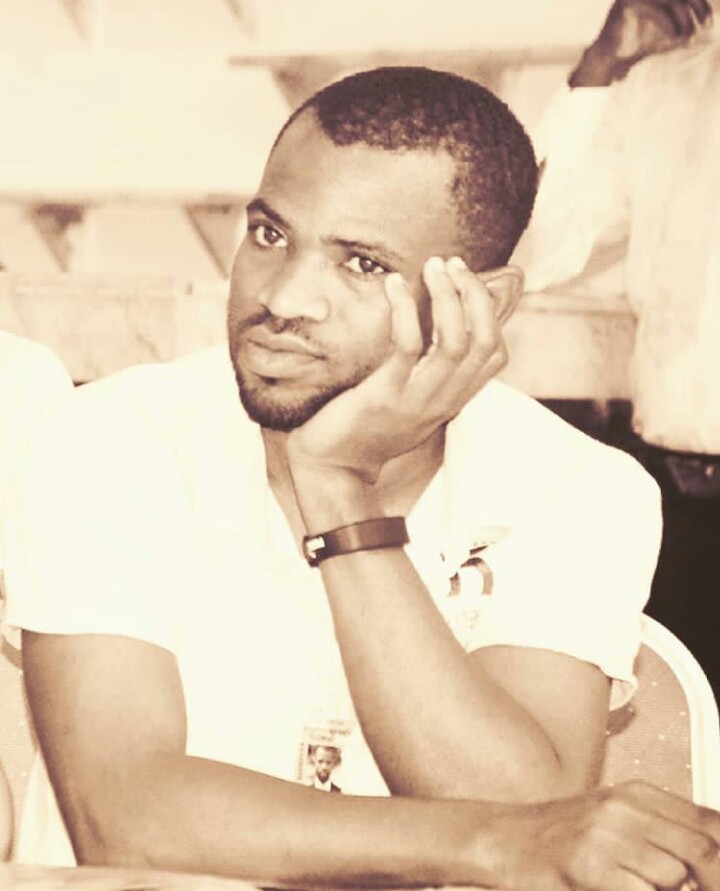 I'm exploring themes of love and loss, identity, and hope. I want to create a work
that encourages readers to find their own paths and to appreciate the beauty of life. Through the combination of stories and poetry, I am hoping to create a powerful and thought-provoking collection that will inspire readers to reflect on their own journeys of self-discovery and transformation.

EBOQUILLS: What advice would you offer to aspiring authors?
BT: (a.) Read often and widely. Reading is a very important part of a literary creative writer's education, and it will help you to develop your craft in ways you can't imagine.
(b.) Develop your own unique style. Don't be afraid to experiment, to find your own voice and to express yourself.
(c.) Write regularly. Writing is a skill that must be practiced in order to be perfected.
(d.) Don't be afraid to take risks. Try new ideas, explore different genres and push yourself outside of your comfort zone.
(e.) Seek feedback from other creative writers and editors. Ask for honest critiques, have the wits to be humble enough to accept them and use their feedback to make your creative writing even better.
(f.) Don't be discouraged by rejection. Not every piece of creative writing you submit will be accepted, but that doesn't mean your writing isn't good. It could actually be really bad, sha.
(g.) Network with other writers and build relationships by frequenting literary creative events, workshops, festivals/fiestas and conventions both local and national involving creative writers and publishers. Building relationships with other creative writers can help you to find available opportunities and to establish yourself in the literary creative world.
(h.) Take advantage of online and offline resources. There are many online and offline resources available to creative writers, such as writing groups and online and offline workshops.
(i.) Set goals and stick to them. It's important to set goals and to make sure you stick to them.
(j.) Don't be afraid to fail. Mistakes are inevitable and part of the learning process. Don't be afraid to make mistakes and most importantly, learn from them.

About 10Q
10Q is Eboquills special feature for newly published authors to share their writing and publishing journey with our editors and audience. If you are a recently published author of any genre, we would be excited to have you share your story with us. Contact the Editor in Chief via email @ editorinchief@eboquills.com to be featured on 10Q or to use our suite of writing support services.
Eboquills
EBOquills is a literary platform, which aside from promoting African Literature, seeks to be a clinic for creatives and a spa for stressed and distressed artists. We want to take hundreds of writers from the shadows and place them in the spotlight. Send us your best writings and pressing questions. Check out the services we offer, we look forward to working with you on your next writing project.
Related posts