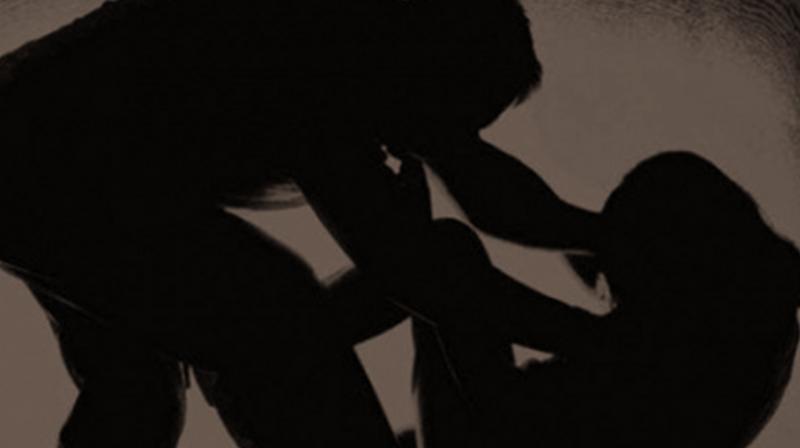 A Broken Wrung On The Ladder Of Memories
Eboquills, 5 years ago
0
10 min

read
605
On the ladder of memories, it was not the way the night stretches a blanket of darkness across the sky that endeared it to me. My best friend in the corpers' lodge; Segun, thought I had cuddled the moon under the canopy of glittering stars or like biblical Moses parted many Red seas with my rod of pleasure and walked on a moan-y path to the land flowing with orgasmic milk and honey. But that was not the case, for I had heard many stories of Benue State ex-corp members who ate free lunch from the hands of pleasure and have ever since lived with a terrible case of bad breath.
You see, I thought I liked nights because I didn't particularly like the way the sun shouts and makes men perspire in torrents to fuel the fire of fulfillment. I used to greet sunset with grins and lull the sun, just to listen to the warm whispers of the moon until I saw that the night was also an ash tray that collects burnt stories- the type any pair of ears however famished, will spit out.
That night, I had returned from an evening stroll with my camera strapped around my left shoulder. Smiles overlapped grins as I scrolled through the shots I took. The shots; of a woman, pounding akpu like her life depended on it; a drunk man (who had, on his return met his wife's absence and took her pot of gbaye soup to the streets and made fine music as he ate the soup, without the slightest concern that he had a small crowd of spectators); the other was a young boy returning from the farm with a log of fuel-wood on his head.
The thought of having to put up in a settlement littered with huts like a village scene in some movie, seemed to tickle my fantasy and arouse the photographer in me. So each evening, I would walk down a dusty path to the large empty space in the premises of a nearby school, having only five blocks, built with mud bricks.
Each class contained so few chairs that a person would wonder where the students sat while they were being taught.
I would sit me on one of the stones. Stare into space. With envy in my eyes, watch the trees as they danced to such music whose beats, only them could hear. I would also see bats come uninvited to dine on their fruits. And like a grumpy and clumsy visitor, they'd eat half a plate on one table and move to another, order the same food and barely go halfway, before leaving.
Lost in thoughts and missing all the bustle of Lagos where I had spent all my life, I missed home. I missed mum, all the arguments that broke our days and those that ended our dinners in silence.
"I have told you Emeka, cut this your hair. You do not look responsible with that overgrown hair" My mum's voice echoed in the usual scolding tone of most mothers.
Gaze fixed on my plate of rice, I said rather rudely; "See why I don't like coming home? Somebody cannot even eat in peace again in this house."
Regardless, I missed how the arguments always ended with a hug and I hated to know that many miles unflinchingly stand between mum and I. Only these flashbacks sufficed for my homesickness.
Each time I raised my head from my far flung thoughts, I'd see beautiful hand-woven baskets on display. A teenage girl engrossed with making more of them, usually sat on a wooden bench behind the stacked table. I thought to take a closer look, take a shot or two and probably get one as my souvenirs from Benue.
Clad in a petite black dress, her hair was wound up in the suku style. The light-skinned girl smiled and waved shyly at me.
"How are you fine girl?" I asked with a warm smile.
She returned my smile, touched her ears and shook her head slowly. It took a few seconds for me to grasp the meaning of her gesture- she was deaf! I sighed, held out my right hand and watched her reluctantly pull out hers for a warm handshake.
Sliding to one end of the bench, she motioned me to sit. And there I sat, marveling at her creativity as I stretched my neck to get a clearer view. She could make shopping baskets, flower vases, farm produce baskets and other beautiful items with just colored ropes and palm fronds.
She soon began to make some incoherent sounds. In between the sounds, she managed to ask if I wanted to purchase one of the baskets. I nodded. She brought out a brown old notebook, touched a basket and wrote 'N 350'.
'Let me pay N 250 for this one' I wrote in response. We bargained until we settled for N 280.
Before I handed her the money, I signaled for her book and wrote: 'I'm corpa Emeka. What's your name?'
'Ngumimi' she wrote back.
From that evening, Ngumimi became my friend. I took several snap shots of her. She had noted that since her father passed on, she could not afford tuition and had to drop out; adding that she had taken her basket weaving more seriously and was saving up from its sales, to be back in school shortly.
I frequented Ngumimi's compound, whenever I was not on call at the small health centre in the village. Her mum soon became fond of me and would occasionally, among other food items; give me large tubers of yams from her farm.
"Corpa!!! Corpa!!!" screamed a familiar feminine voice. The vibrations of the panting woman at the door of the health centre, sliced through the night. "Was she in labor?"
I murmured, half asleep and half awake, because by now I was spent from working for two days straight, following journey of the village doctor to Gboko to see his family. With my head resting on my table, I cussed my ambitious self for pursuing medicine so persistently that I am perpetually trapped between a dying man and a stethoscope.
Reluctantly, I made for the door and met the nurses who were already attending to the distressed woman. It was Ngumimi's mum. Much to my dismay, I saw my lovely friend, Ngumimi, weak and helpless. The wrapper around her chest dripped with water. Her eyes were hazy and dreamy; she seemed to be passing out. Her labored breath scared me, so much I prayed silently: "God please, don't let this happen."
Ngumimi's mum was sobbing profusely. She couldn't speak even a word. She was wedged in between two plump women; while one rubbed her back, the other wiped her face with one end of her wrapper. But it was in vain that they tried to pacify her.
One of the men who came along followed me to my office and narrated the story to me; "Ngumimi had earlier told us she was going to the stream for an evening shower two hours ago. In fact her mum had given her two litres of freshly processed palm oil to deliver to Kwasi u Teryila and her paternal grandma, who lived very close to the river. We initially thought Ngumimi was with her grandma. But about thirty minutes ago, her mum became so anxious and restless that she asked me to come with her to the river.
"I'll use peppered koboko to whip her back until it peels!" the infuriated mother grumbled after we confirmed that Ngumimi was not at her gran'ma's. As each footpath delivered us into another, she seemed even more furious, swinging the hurricane lantern, till the flames flickered.
Just look at me…" she continued "…I just got back from the farm, don't I deserve rest? Or when a woman has children, she isn't entitled to a moment of rest? Tell me.."
The seemingly endless chain of rhetoric(s) got stuck in her mouth when we got to the river bank and saw Ngumimi's clothes scattered around. Her small blue water basin was filled and seated unconcerned at the slippery bank of the river but she wasn't there. There and then, reality dawned on us that something more terrible could have happened to the poor girl.
Confused, I stood, watching the woman gather her daughter's clothing. Crying as she picked the bra, under-pant, blouse and skirt.
Ever since her husband, Abur, my elder brother passed on, I've been more like a father to Ngumimi and her siblings. I knew I had to act fast, but I had no idea what to do.
Anxiously, I paced the river bank and soon heard a sound of small water ripples and bubbles. I went closer, tilted my lamp towards it.
"Ngumimi!!!" I screamed, plummeting into the water to rescue her.
"Any gestures on her way here?" I inquired. The man shook his head and said nothing more.
I excused myself and made for the ward where Ngumimi was. Nurse Msuur had given her first aid treatment, noted her blood pressure and body temperature.
"This could not have been a suicide attempt." I reasoned. For Ngumimi never seemed sad, neither did she come off as someone who could be contemplating suicide. I recalled every bit of the story her uncle just narrated and matched it with the expression on the still face of the teenager.
If her clothes were found scattered by the river bank and her water basin already fetched, she must have had her bath and readied to return home.
Like a spark in my brain, I turned to the nurses, "Let us examine her for rape." I said slowly, recuperating from my deep thoughts.
I was right, we didn't need to look far before we saw the extragenital and genital injuries. As she regained consciousness, we took all the necessary medical measures to prevent an arising infection and of course pregnancy.
With my mind's eyes I can still see the marks of brutality he left on her supple flesh. And I tell you, the anguish and distress of an assaulted deaf-mute is better left imagined. And for a man to turn deaf ears to that, is a proof that some men are cruel beasts- blinded by raw lust and their consciences buried beneath a heap of pleasure.
Ngumimi never recovered from that experience till I left nine months later. The beautiful smile and courteous comportment left with that sour night. Her psychic was sick with a terrible infestation of hate. Day after day, it ate her up. I was even forced to learn how to speak with my arms and fingers just to intervene but like a car on a steep hill, she slipped all the way down.
Tonight as I doodle on the sand of sadness, I leave a message for all rapists: "Just as you parted your victims' Red seas of innocence and walked on the bare land of shrieks and wails to orgasmic bliss; in the same way your Red Sea(s) will part before your very eyes, delivering you into the arms of your own Canaan, a land flowing with your own tears and blood!"
Onyinyechi and I, sighed almost simultaneously as she placed the 'problematic' basket in its place.
It is well over a decade now, but I still remember Ngumimi, the basket weaver whose smiles weaved a home for me in the heart of a strange land. I wonder if she ever maneuvered her way through the thick forest of fiery stigma to find womanhood and perhaps the joys of motherhood.
I turned to Onyinyechi, "My wife, I know this basket is too obsolete to pass for a flower vase, but let it! It not only holds fond memories; it is all that remains of a love, left not professed."
Glossary
Akpu- fermented cassava
Gbaye- local Tiv soup
Suku- African hairdo for females
Koboko- cane for whipping children
Image Credits:
https://businesstoday.co.ke/newspapers-wine-sexual-abuse-stories-contest-angers-readers/
Eboquills
EBOquills is a literary platform, which aside from promoting African Literature, seeks to be a clinic for creatives and a spa for stressed and distressed artists. We want to take hundreds of writers from the shadows and place them in the spotlight. Send us your best writings and pressing questions. Check out the services we offer, we look forward to working with you on your next writing project.
Related posts